Service for copy trading. Our Algo automatically opens and closes trades.
The L2T Algo provides highly profitable signals with minimal risk.
24/7 cryptocurrency trading. While you sleep, we trade.
10 minute setup with substantial advantages. The manual is provided with the purchase.
79% Success rate. Our outcomes will excite you.
Up to 70 trades per month. There are more than 5 pairs available.
Monthly subscriptions begin at £58.

Indivior (INDV), the speciality pharmaceutical company, is not particularly well known, but perhaps it should be. Its major claim to fame – and the main driver of earnings – is its market-leading treatment for addiction to opioid-based drugs, Sublocade. The company is headquartered in the US although it is listed on the London Stock Exchange.
For this stock tip we will have to leave our scruples at the door and grasp the salient fact that as far as Indivior's shareholders are concerned, the ongoing epidemic of opioid addiction in the US is a profitable phenomenon.
According to addictioncenter.com 2.1 million Americans suffer from addiction to prescribed opiates.
The roots of the epidemic go back to late 1990 when drug companies began developing synthetic morphine, which they told doctors posed either less or n0 addiction threat and whose side-effects were not dangerous. Prescription opioids took off as a result, creating the current crisis in the US. The prescription opiates that have done much of the damage include Codeine, Fentanyl and Tramadol, plus many more.
Indivior targets treatment of opioid addiction
Indivior has targeted treatment of the opiate dependence problem by developing, manufacturing and selling what are known as buprenorphine-based drugs.
In addition to opioid use disorder, the company also has drugs to treat alcohol use disorder, overdose rescue and central nervous system (CNS) disorders/schizophrenia. Its products for treating opiate addiction come under the Suboxone brand and are: Suboxone Film (buprenorphine and naloxone), Suboxone Tablet (buprenorphine and naloxone), and Subutex Tablet (buprenorphine). Its RBP-6000 buprenorphine monthly depot drug is also prescribed for treating opiate addiction.
For the six months ended 30 June 2021, Indivior revenues increased 26% to $381 million, while net income was $142 million against a loss of $145 million in the previous comparable period.
As mentioned, a large portion of company profits is accounted for from revenues on its Sublocade segment, which rose 79% to $104 million. Drug revenues reported under its Sublingual/Other segment (sublingual means take under the tongue) increased by 10% to $269 million.
Sublocade has seen four consecutive quarters of growth. The company recently received a $7 million order from the criminal justice system and is strengthening its treatment of substance abuse disorders by branching out into cannabis. Indivior has inked an exclusive agreement with Aelis Farma targeting cannabis-related disorders.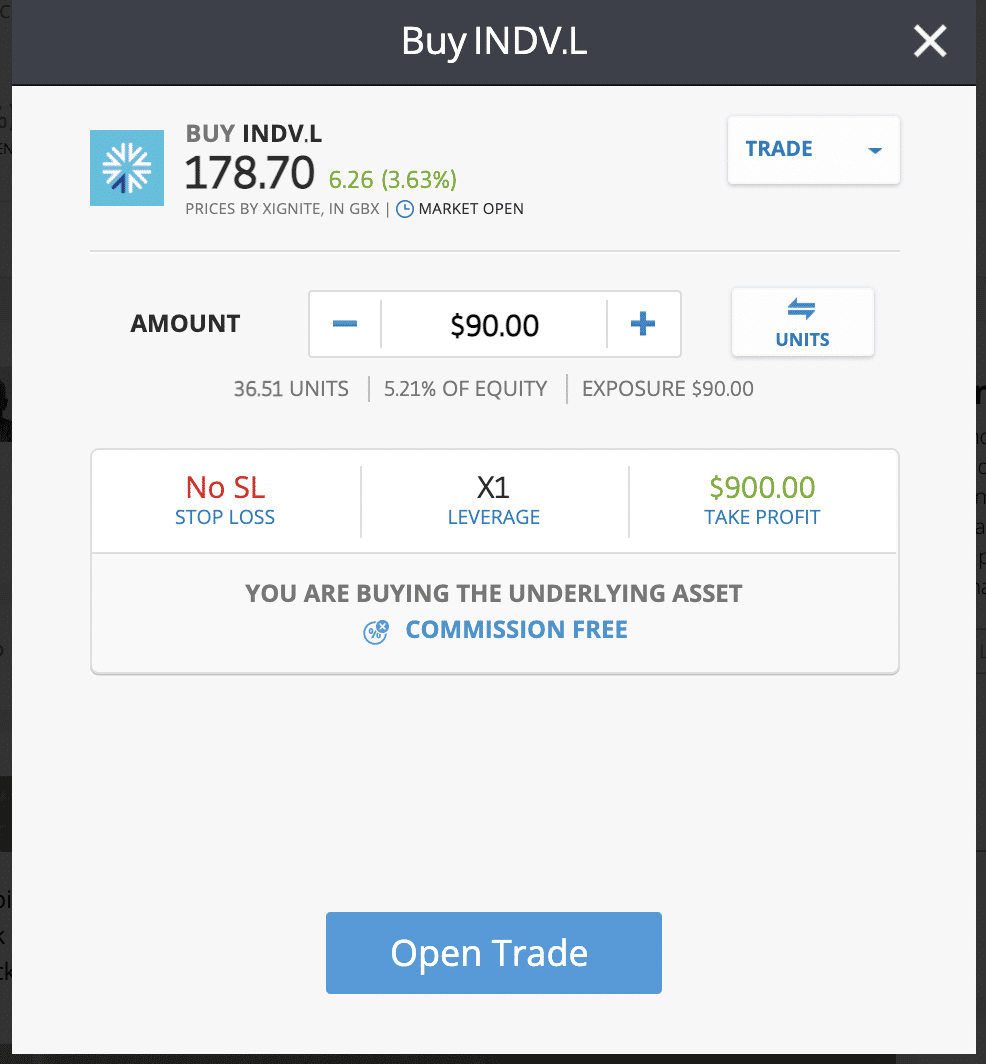 Profits soaring despite – Q2 operating profit up 192%
First half 2021 operating profit was $130 million compared to a loss in the comparable period last year of $165 million. Second-quarter operating profit was $73 million, representing an increase of 192% on Q2 2020 ($25 million).
Diluted earnings per share for H1 was $0.18 versus $0.02 a year ago.
The bulk of sales originate in the US. Sales into the US were up 34% at $284 million, while the Rest of World segment rose 7% to $97 million.
At the time of reporting its first half and Q2 results on 29 July, the company also announced a $100 million share buyback programme and reiterated its upgraded 2021 guidance.
Currently priced at 178p, up 3.7% today, the price is some way off analysts consensus price target of 261p, an upside of 51.5%.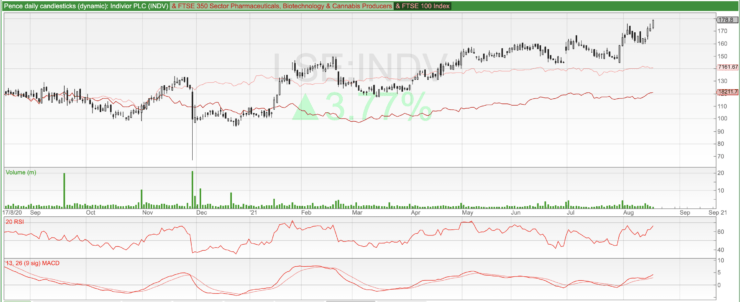 "In light of Indivior's business outlook in 2021 and beyond, and supported by our strong balance sheet, we will be initiating a $100m share buyback program. This program underscores our disciplined approach to capital allocation and appropriately balances returning capital to shareholders with maintaining our ability to execute our patient-focused strategy," wrote chief executive Mark Crossley in comments accompanying the first half results.
Legal risks are hopefully now in rear mirror
The biggest risk for investors is the prospect of further big fines after it was ordered to pay $289 million by the US Department of Justice in November last year. The company had plead guilty after to having illegally marketed its opioid addiction treatment drugs. In total the payments made as a result of legal proceeding by Indivior and its former parent company Reckitt & Benckiser amount to $2 billion.
According to the financial statement of the 29 July the company has "liabilities and provisions totalling $549m (FY 2020: $568m) for the Department of Justice (DOJ) Resolution and related matters and the Reckitt Benckiser (RB) settlement", but has sufficient debt facilities to meet all these obligations. Indeed, net cash was $750m for the first half.
It should also be noted that H1 net income reflects a legal expenses/provision decrease of 93% to $13 million (expense).
We rate Indivior a cautious medium-term buy.
You can buy Indivior on global investment platform eToro for 0% commission.
eToro - Buy and Invest in Assets

Minimum deposit of just 250 USD to get lifetime access to all the VIP channels
Buy over 2,400 stocks at 0% commission
Trade thousands of CFDs
Deposit funds with a debit/credit card, Paypal, or bank transfer
Perfect for newbie traders and heavily regulated

67% of retail investor accounts lose money when trading CFDs with this provider.
Broker
Benefits
Min Deposit
Score
Visit Broker