Service for copy trading. Our Algo automatically opens and closes trades.
The L2T Algo provides highly profitable signals with minimal risk.
24/7 cryptocurrency trading. While you sleep, we trade.
10 minute setup with substantial advantages. The manual is provided with the purchase.
79% Success rate. Our outcomes will excite you.
Up to 70 trades per month. There are more than 5 pairs available.
Monthly subscriptions begin at £58.

Yes, FTX looks like the next big thing in the niche. Should you make the switch? Perhaps not until you understand everything about FTX Exchange.
The cryptocurrency market has been on the rise over the last year, hence the need for crypto derivative trading platforms ha also seen a surge. Currently, derivatives account for over 50% of the world's crypto volume and still going strong.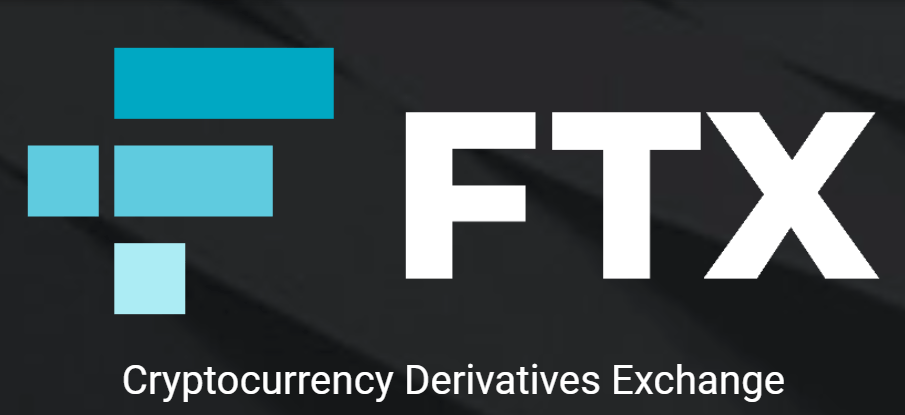 Exchanges in the past existed only as a means of buying bitcoin as well as spot trading some altcoins. Several exchanges have now evolved with each of the created differently.
One exchange making a genuine attempt to pull ahead of the rest is FT Exchange (FTX). The exchange has brought a new look to the way crypto futures are traded, as well as has brought innovative tools to the exchange market.
But, how good do you understand FTX Exchange?
Here's everything you need to know about the exchange, which has now even gone miles to launch "the Dragon Perpetual Futures Index" that tracks a basket of coins in China.
How to Get Started
Registering with FTX is merely a walk in the park process. All you need to do is go to the FTX website here and open your account. Interestingly, you may earn an exclusive 5% trading fee discount.
Overview
FTX is a derivatives exchange built by traders, for traders to provide them with a powerful platform for both professional firms as well as first-time users. It's backed by Alameda Research that manages more than $100 million digital assets as well as trades over $600 million to 41.5 billion in a day.
The exchange is well-known for the creation of the world's first crypto index futures, which allows users to capitalize on the index in the form of the futures contract.
The Best Place to be for Futures
One of the unique markets among the financial markets is the crypto futures. Unlike the rest, the liquidity available in settling crypto futures is a challenge for exchanges. Unfortunately, only a few exchanges have that amount of liquidity for being market makers.
Retail investors don't commonly use futures in the mainstream markets, and if mishandled, they can be dangerous. As much as a futures position may look easy to manage, they can be dangerous in reality.
Therefore, the FTX is all is needed for futures as it brings into the table risk control, liquidity, and innovation. With over $70 million Assets Under Management (AUM), FTX has an advantage in ensuring liquidity for the futures as well as allowing it to access a more advanced risk management.
Accepted Deposit Methods
Another good advantage of FTX exchange is the fact that it accepts a variety of deposit methods that even include stablecoins. At the moment, the FTX accepts the deposits in:
Bitcoin
PAX
TUSD
USDC
Litecoin
Tether
Bitcoin Cash
Ethereum
Leveraged Tokens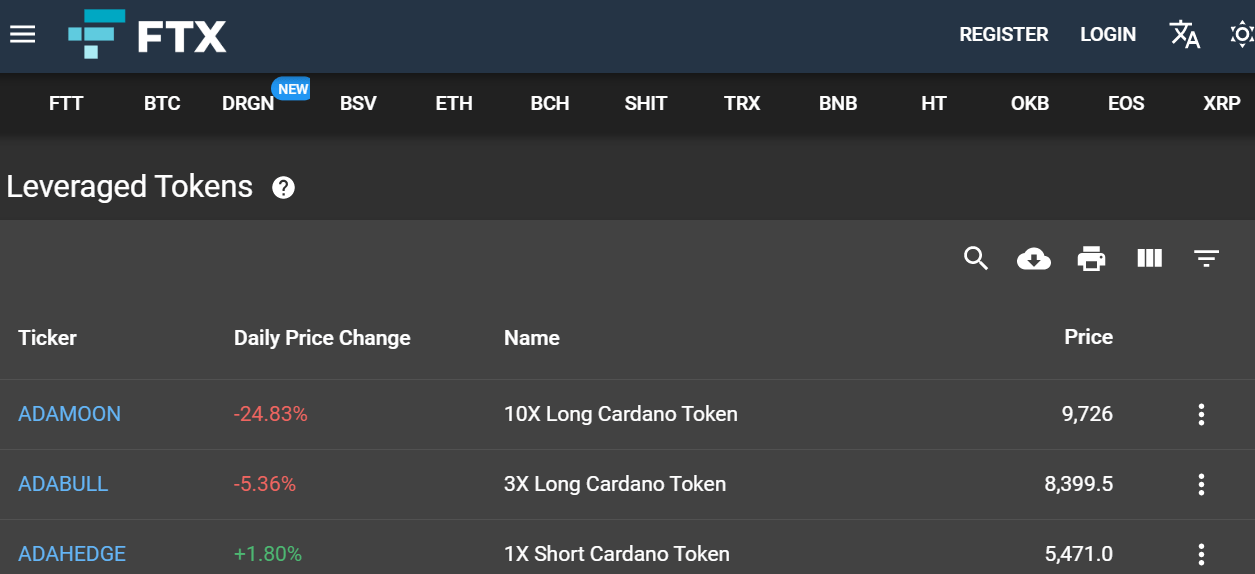 It can be said that shorting cryptocurrencies at the moment is only via futures contracts. Most of the traditional exchanges don't offer leverage on spot trading.
FTX offers traders leveraged tokens. It means that a trader is free to take a short or a leveraged position of 3X, -1X, or -3X via the purchase of a leveraged token, which is straightforward like buying BTC or ETH on the spot exchange.
It does not require any assets to be stored in the margin wallet, and hence, freeing traders from monitoring their positions.
The leveraged tokens are ERC-20, which means that any particular exchange can easily list them, which provides an opportunity for short as well as leverage position to the customers without the need of setting up margin trading.
Universal Margin Wallets
Most exchanges require that traders use separate margin accounts for various products. What it means is that it makes it inconvenient in rebalancing the portfolio. In cases of short trading, the trader will have to buy the token intended for short.
However, FTX exchange derivatives are all settled in stable coins (USDC or USDT). Moreover, all collateral is simply shared in one universal margin wallet. Stable coins can be deposited as collateral for margin trading on any of the futures product, and trades as well settled in stable currencies.
Hedging is now Easier (and Fun)
One of the significant functions of the futures contract is hedging. However, getting effective ways to hedge is the biggest challenge in crypto trading.
The good news is the leveraged tokens in FTX exchange is the best way to hedge. For instance, the –X1 leveraged tokens for Ethereum, Bitcoin, EOS, Ripple, and Tether are explicitly built to hedge positions. Moreover, the –X3 tokens could as well be used for a similar purpose.
FTX leveraged tokens are ERC 20 hence can be traded on several exchanges that list them.
Clawback Prevention
A Clawback happens when a trader "blows up" an account, and then the other traders sacrifice on that platform a portion of their gains to keep the exchange solvent.
FTX exchange provides a unique mechanism to prevent clawbacks when losses occur. It operates a liquidation engine that's designed to avoid it from opening. It monitors the positions closely to see if one has gone below a placed intelligent maintenance margin.
Nevertheless, the exchange acknowledges that their liquidity engine doesn't fully get rid of clawback risk ever happening. Still, one thing for sure, it provides a robust safety net when compared to other exchanges.
FTT Token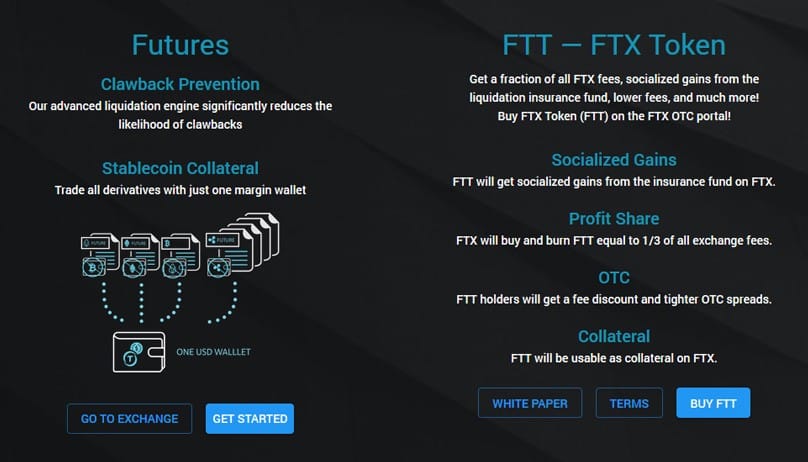 Like several other exchanges, FTX also has come up with its token – FTT token. The token provides advantages to all traders using it on the FT exchange. Furthermore, it allows them to operate at lower prices, and at times it can appreciate in value.
Trading Fees
The exchange has no fees on the settlement of futures. There's also a 0.02% fee on provides as well as a 0.05% fee on takes. Moreover, VIPs have a 50% discount on fees and pay 0.025% on takes, and 0.01% on provides. There are no deposits. Also, no withdrawal fees other than the blockchain fees.
FTX Exchange in China
Not only that, FTX is proving to be the master of all exchanges, but it's offering the best for traders. The latest recipient is China.
FTX has launched an index of 8 popular China-based cryptos and futures offering exposure to the basket.
Via a tweet, the firm's CEO informed that the Dragon Perpetual Futures Index (DRGN-PERP) tracks a basket of coins that include IOST, NEO, BTM, QTUM, ONT, NULS, VET, and TRX, based on the weighted average of each of their averages.
Furthermore, it offers traders exposure to coins in the form of perpetual futures contracts on the index. Therefore, they can be able to leverage the contracts to 101 times.
The announced could have been perfectly timed merely after the Chinese President urged the country to take the opportunity that blockchain technology offers.
Conclusion
The emergence of such exchanges, like FTX, points to the new maturity stage in the cryptocurrency world. By offering unique as well as innovative trading products in futures and leveraged tokens, FTX has separated itself from competitors. Therefore, if you need a platform with futures index as well as leveraged tokens to hedge your portfolio, then FTX is the way to go.