All major news headlines seem to justify Monday's sell-off that made the dollar king again. The dollar has a better day since March as risk aversion escalates after the UK discovered a new COVID-19 variant, Brexit trade talks missed another deadline, and as investors sell news that Congress was able to reach an agreement on a second stimulus package.

This should not be the start of a new trend for the dollar, but the foreign exchange market is ripe for a rebound in the dollar. Weak conditions could allow the dollar to rise another couple of percentage points.

The dollar is bouncing broadly today amid risk aversion, followed by the yen and then the Swiss franc. Commodity currencies are trying to overtake the pound sterling as the weakest. However, the pound has the 'quality' to fall further as trade talks on Brexit remain unresolved. For financial markets, the pandemic has meant an unprecedented level of support for fiscal and monetary policy. Real yields in the US fell, which could subsequently lead to a weakening of the US dollar.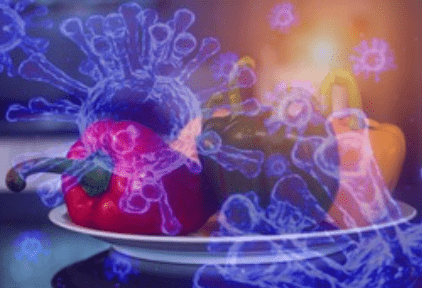 Fresh COVID-19 Strain Weighs on the Markets
The British pound fell after a new strain of COVID, which may be 70% more prevalent, is forcing much of the UK to apply tighter restrictions. The rapidly spreading variant of the coronavirus could not be more lethal or resistant to vaccines.

Risk appetite didn't stand a chance as the virus rages across Europe and California. Cases of the virus in the UK have been linked to a mutation in the virus that allows it to spread faster. The new virus strain is likely to lead to tighter restrictions across Europe.

Euro Stoxx 50, FTSE 100, and DAX are under pressure, having dropped by at least 2%. The situation in California, the state that accounts for the largest share of the US economy – more than 14%, is out of control. Over the past few weeks of limited restrictive measures, the death toll is now rising.

Intensive care unit throughput in California has dropped to single digits and hospital staff is extremely limited. The short-term prospects are very bleak, but optimism is still high that by the fall everything will almost return to normal. Some investors are watching every drop, but that doesn't mean Wall Street shouldn't expect a 3-5% decline before the year's close.
Broker
Benefits
Min Deposit
Score
Visit Broker
Share with other traders!