The EUR/USD exchange rate has been volatile in recent weeks, with the pair fluctuating between 1.06 and 1.21. The latest data on Eurozone inflation indicate that annual inflation has dropped to 8.6% in the euro area and down to 10.0% in the EU. The decline is due to a fall in energy prices, which has offset the rise in food, alcohol, and tobacco prices.
Meanwhile, core inflation ticked higher to 5.3%, indicating that the European Central Bank (ECB) may increase interest rates by 50 basis points next month. This move is intended to counter the impact of rising inflation and ensure price stability in the Eurozone.
On the other side of the Atlantic, the Federal Reserve has confirmed its hawkish stance, with Fed officials expressing their commitment to higher rates for longer. The minutes of the recent meeting showed that a few Fed officials preferred a 50 bps hike, while the majority stuck to a 25 bps hike. This hawkish rhetoric has already been priced in, with the Fed's peak rate expectation rising from 4.8% to around 5.3% during February.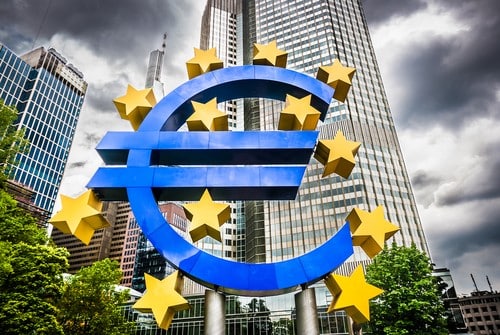 EUR/USD Traders to Keep an Eye on ECB Comments
Investors are advised to keep an eye on upcoming speeches by ECB and Fed officials, as well as the US jobs data set to be released tomorrow. The EUR/USD is still volatile, so traders should be cautious and consider diversifying their portfolios to minimize risks. With the currency market constantly changing, it is important to stay informed and adapt one's strategy as necessary. As the famous investor Warren Buffet said, "The stock market is a device for transferring money from the impatient to the patient."
In conclusion, the outlook for the EUR/USD exchange rate remains uncertain, with economic data and central bank policy decisions playing a key role in determining the pair's direction. Traders should remain vigilant and make informed decisions based on the latest information available.
Broker
Benefits
Min Deposit
Score
Visit Broker
Share with other traders!