Today, the eurozone saw the release of several key economic indicators, including inflation and labor market data, which were eagerly awaited by investors. However, despite the positive results, the EUR/USD currency pair did not reflect the data.
The French inflation, while missing its estimates, still showed improvement compared to the December figure, with an actual figure of 6%. Meanwhile, the German labor market remained robust and continued to be a source of strength for the eurozone.
Typically, this type of economic data would drive bullish bets for the upcoming European Central Bank (ECB) meeting, where policymakers will discuss the current economic climate and determine monetary policy. However, the market sentiment remains cautious, with a risk-off attitude in Asia and Europe, resulting in the USD benefiting from this hesitancy.
With tomorrow's Federal Reserve (Fed) meeting also looming, the market is eagerly awaiting the Fed's stance on monetary policy. While a 25 basis point rate hike is unlikely to change, the Fed's hard stance on reaching a peak rate of 5% for 2023 may be reiterated. This may come as a surprise to the market, which has been dismissing the Fed's guidance as unrealistic.
In terms of the Eurozone's Gross Domestic Product (GDP), it showed growth quarter-over-quarter, but it was not enough to provide a significant boost for the single currency. However, tightening credit standards in the first quarter did weigh on the euro's pricing, and there are signs of a decline in business and household borrowing. This may be a sign that the ECB's recent rate hikes are finally filtering through to the wider economy, which could have longer-term implications for the eurozone.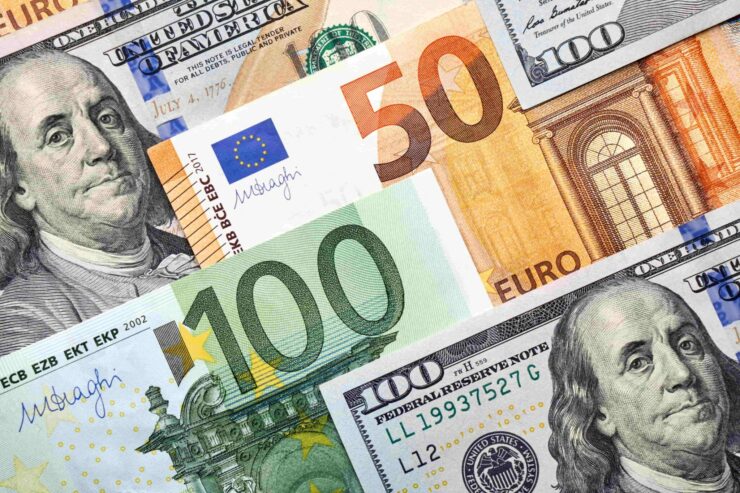 EUR/USD Traders Cautious Ahead of Fed Meeting
The latest economic data release in the eurozone has not had a significant impact on the EUR/USD currency pair, with the market remaining cautious ahead of tomorrow's Fed meeting. However, the positive economic data, combined with tightening credit standards, may indicate that the ECB's monetary policy is finally having an impact on the wider economy. Investors will continue to closely monitor these developments in the coming weeks and months.
Broker
Benefits
Min Deposit
Score
Visit Broker
Share with other traders!