In the news this week, Japan released its 3rd quarter GDP figures while Australia also released its October employment figures.
Earlier today, China released its industrial production figures for October. Powell's much-anticipated testimony to Congress on the U.S. economy also had an impact on the market.
By analyzing the inflation figures published in Australia in October, compared to previous forecasts, employment fell by 19,000, compared to an expected increase of 15,000. In September, it increased by more than 15,000. As reported in the October report, full-time and part-time jobs fell by 19,000, a reversal of an increase of more than 250,000 in its annual figures.
After the release, Aussie slipped from $ 0.68365 to $ 0.68048. It is now trading at 0.6801 dollars, -0.54%.
An analysis of China's industrial production figures showed an increase of 4.7 percent in October, which is less than 0.7 percent of the forecast. Property, plant, and equipment declined 0.2% from the forecast by 5.4%, while retail sales decreased 0.7% from the forecast increase of 7.9%. The unemployment rate fell by 0.1%, which is considered an advantage. In the wake of the news, Aussie fell.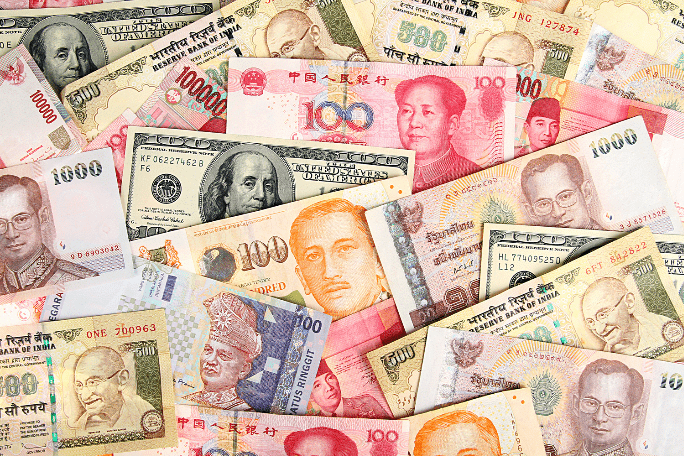 Impact on Currencies
Investors are waiting for GDP figures from the eurozone and Germany, as well as the final estimate of inflation figures for October from Spain and France.
In terms of the impact on the euro, German GDP figures should be the most important, while those of France and Spain will have the least impact.
Currently, the euro is between – 0.04% and 1.100 USD.
October retail sales figures, expected later this week, will have an impact on the pound as it rebounded slightly during the week, which could be attributed to the upcoming elections. It may not record gains in the wake of this publication, the pound has lost 0.05% against 1.2845 USD.
The Japanese yen rose from 108.801 yen to 108.778 yen after favorable economic statistics. At the time of writing, the Japanese gained ¥ 108.78 against the US dollar, gaining 0.04%.
As noted, the kiwi dollar fell 0.25% to 0.6395 dollars.
The October headline inflation figures, as well as the US-China trade negotiations, also impact the dollar, as does Powell's defense on Day Two of the Congresses. The dollar is between -0.01% and 98.362.
OPEC's appetite for market risk and crude oil prices affect the Canadian dollar, while September's price data for housing, which will be released later in the day, may not have any significant impact.
The loonie declined 0.04% to 1.3256 Canadian dollars against the US dollar.
Broker
Benefits
Min Deposit
Score
Visit Broker
Share with other traders!