Some renewed fears over the global spread of the coronavirus appear to be halting the rise in risk. In Japan, the governor of Tokyo is pushing the government to declare an emergency to contain the spread of infections ahead of the Olympic Games in just three months. The situation in some countries, such as India, remains dire. The European Commission said at least 12 member states are confident that 70% of their adult population will be vaccinated by mid-July. But the markets have pretty much brushed it off.

The dollar extended its decline earlier in the day to hit new monthly lows against most of its major competitors but changed course during the European morning amid the gloomy tone of local stocks. Wall Street plummeted, further boosting the US currency.

The dollar is recovering slightly as risk sentiment stabilizes, but it remains one of the weakest in a week, along with the Canadian dollar. Sterling tried to continue the rally but is losing some momentum against the euro. Meanwhile, the yen is currently performing its worst performer to date, but it has already made up for some of its earlier losses. Forex may first go into short-term consolidation mode.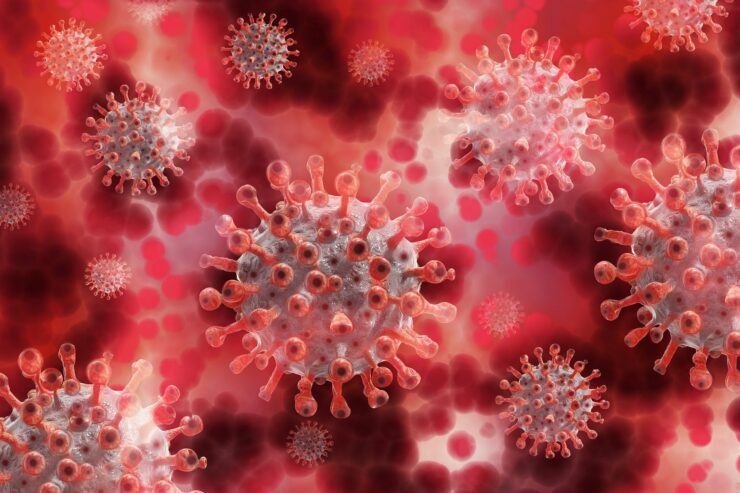 Concerns Over Pandemic and Vaccinations
America initially experienced a severe outbreak of the disease, but its economy remained robust during the disaster. The Fed acted boldly, buying up huge assets to prevent the economic crisis from turning into a new financial crisis, while Congress provoked a sharp cut in federal spending.

The sheer number of incentives deployed is simply unprecedented outside of wartime. Besides, lockdowns in most US states have been rarer and shorter than in Europe, and the national immunization program is operating at full capacity. At this rate, most Americans will get at least one shot by early summer.

The UK has done exceptionally well in the immunization race. The British authorities "changed" several regulatory requirements to speed up vaccine approval, allowing the country to quickly place orders with manufacturers. At this rate, the entire adult population of the country will receive at least one vaccination by mid-summer.

But perhaps the main risk associated with the pound sterling is the quality of the vaccinations. Most Britons have received the Oxford/AstraZeneca vaccine, which is less effective against the newer variants. Consequently, there is still a threat of a renewed outbreak of cases when the British return from a vacation abroad.
Broker
Benefits
Min Deposit
Score
Visit Broker
Share with other traders!