Invest at least $250 in D2T to gain lifetime access to our VIP Signals
Get early access to Dash 2 Trade's Presale. Buy the D2T token now
Existing community of 70,000+ traders
Unlocks access to the leading crypto trading analysis, signals and trading tools
As featured in CryptoNews.com, FXEmpire.com, FXStreet.com and more
World class development team backed by Quant developers and VC investors

Critics have been unable to understand how Bitcoin translates into actual value since its inception. If you're sick of hearing the same arguments from friends, family, and coworkers, this article will arm you with the information you need to dispel myths and rationalize the controversy around Bitcoin adoption.
Does Bitcoin Serve as Money?
Bitcoin is frequently criticized with the claim that it has no backing and cannot be used as money because of this. Anyone who makes this argument is likely to think that dollars, pounds, euros, and other fiat currencies are still supported by gold, despite the reality that this hasn't been the case for fifty years.
Fiat money is created "by decree," which means that it only has legal backing. The government is also free to expand the money supply at will, which could tamper with the value of your cash savings. The price system is essentially given a random number generator by fiat monetary policy.
Energy costs serve as the foundation for Bitcoin. Each BTC is the product of a particular amount of effort, giving it a base worth. It takes a lot of energy to generate, and this energy cannot be counterfeit.
Bitcoin's Energy Usage
There are numerous methods for creating electricity, some of which yield more reliable energy than others. It becomes more challenging to balance the network load during peak hours and maintain cost-effectiveness when demand is low, as national grids become more dependent on a mixture of erratic green energy (such as wind and solar) alongside fossil fuels.
By only using the extra energy produced while demand is low to mine Bitcoins, energy production efficiency is increased. The miners can be turned off when demand is at its highest to increase grid capacity.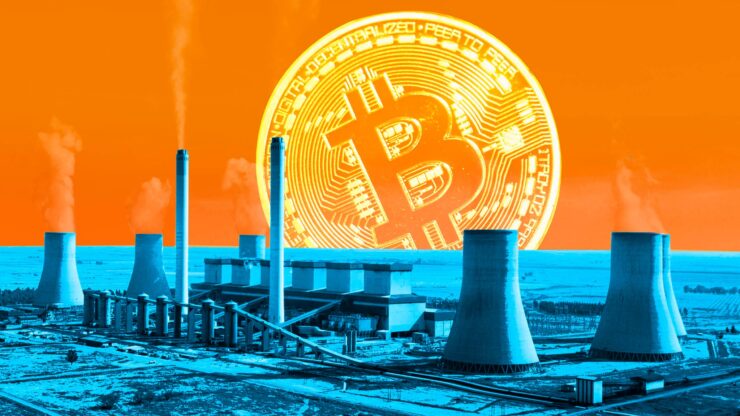 Let's look at the oil business to show how Bitcoin hunts out extra energy. Methane leaks from abandoned wells are an unfavorable side effect of oil extraction. Typically, this methane is "flared," or lit on fire, and allowed to burn until no more gas is left. Bitcoin miners use the released methane to run ASIC processors instead of wasting that energy, creating BTC from the gas that would otherwise be wasted without doing anything.
Bitcoin Secures Freedom of Rights
Since Bitcoin has spread to every corner of the globe, it has been put to the test in places where repression is the norm and few people have bank accounts.
Bitcoin guarantees that migrants may take their savings with them wherever they are forced to escape, that businesspeople can operate globally from pariah states and that humanitarian supplies can be given without worrying about repercussions.
Barriers put up by repressive governments have been removed thanks to Bitcoin. As the influence on personal liberties becomes unrelated to geopolitics, this is a significant victory for human rights.
The restoration of financial privacy and protection of personal savings against irrational government expenditures are made possible by Bitcoin. The individual is given more authority through Bitcoin, which also protects the 20th century's hard-won freedoms from being taken away. It makes sense to use Bitcoin. Fairness exists in Bitcoin.
Broker
Benefits
Min Deposit
Score
Visit Broker
Share with other traders!