Cryptocurrency Trading: The Buy and Hold Approach
The crypto market has seen some massive gains in the last couple of months, where most of the digital assets have surged significantly. Bitcoin, the leading asset of the market gained handsomely after rising from $3K to $10K in recent times.
Who would have thought Bitcoin to reach such heights? when at one stage it was merely worth $0.008 USD. But since 2010 it started to pick up bullish momentum. Those investors have become millionaires, who trusted in cryptocurrency and invested heavily in Bitcoin.
The reason was, they remained patient and HODLed their assets and waited for the right moment. At the moment, is this mantra of buying and HODLing cryptocurrencies worth it? And if so, which digital assets are to look forward to?
Benefits of Buying and HODLing Cryptos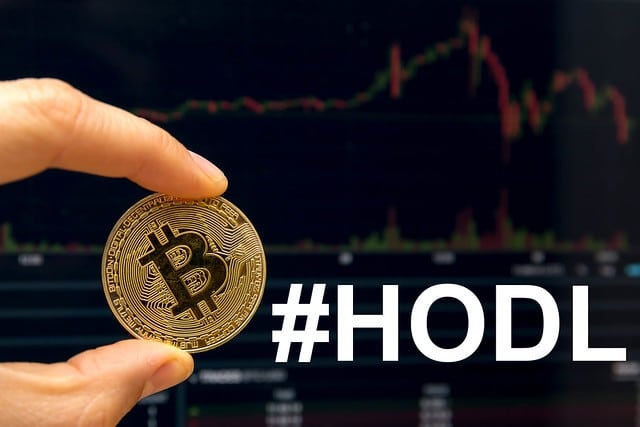 Removes 95% Chances of 'Market Uproars'
Basically, there are two types of investors in the market. One is long-term and the other one is a short-term investor. The core objective is to go for long-term investments, rather than relying on short-term profits. This pulls out the market noise, which is related to the short time spam.
If the market faces bearish trend, the short-term investors get depressed. This happens because the market trend changes every hour, and from week to week trends often differ.  Examining the short-term time frame, it portrays a rough and doubtful image of the market. The crypto market is still new, so it will take time to settle down. In such circumstances, buy and HODL is the best option to opt.
Ideal Timing Isn't Crucial
A FUD remains amongst the investors that what should be the best time to invest. This is fascinating for most of the investors and traders. The experienced traders and investors are into the business for a longer time, for them the key is to enter the trade rather than waiting for the right time to come.
The main reason for this is that they can miss the opportunity of getting into a position they are looking for because the market trend changes rapidly within hours.
Lower Transaction Costs
Unlike short-term investors, the long-term investor does not have to bear transaction costs on regular bases. This reduces the expense of a trader who deals in long-term buy and HODL trades. For a trader, who is in and out of the trade on short intervals has to pay each time getting into a trade, which makes it quite expensive and unproductive.
Psychological Relief
When a trader invests a large amount of money, it is obliviously a test of patience. Short-term trading could end up in tension and anxiety, at times. Even a medium-term investor can face such issues and especially, the ones who are inexperienced can have a tiring time out.
At times, long-term buying and HODLing can turn out to be an impatient one, but the experience traders keep their clam.
Time-Saving
Buying and HODLing assets for a longer time period don't require to stare at charts each day. The best policy is to buy and HODL and lay down without worrying about daily trends.
The traders just need to know about the basic news and have a look upon their positions now and then, but it is still safes time as compared to the short-term trading, where investors have to look at technical indicators each day.
Top Assets to Buy and HODL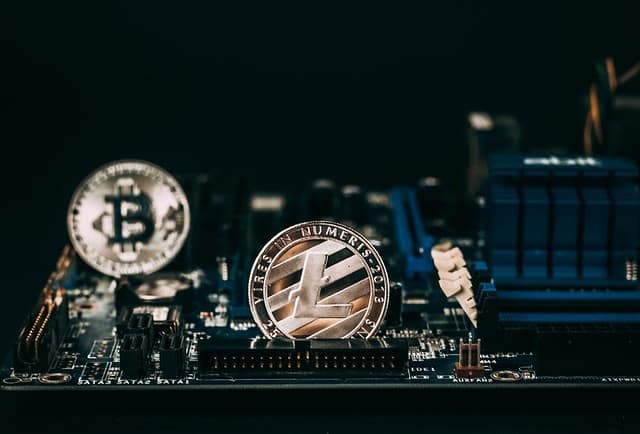 There are a number of digital assets that can provide significant gains. But, some of the major and most reliable cryptos are the ones, which are most established and well-known. This includes Bitcoin (BTC), Ethereum (ETH), XRP (XRP), Dash (DASH), Litecoin (LTC), Bitcoin Cash (BCH), Monero (XMR). Most of the investors rely on these assets and such other large crypto's. These assets can remarkably assist a trader in a long-term race.
The key aspect of trading large cryptos is that they provide high liquidity. This helps to avoid slippage when completing trades and filling orders (take profit and stop-loss orders).
The top digital currencies have a firm foundation and are least likely to crash and burn. A number of cryptocurrencies have entered the market with a bang, made a mark and then disappeared just because of a fragile base. So, investing in a newly emerged crypto can be seriously risky.
The key is to go after the cryptocurrencies which are much established, including the ones mentioned above. For investors with a large appetite tends to take more risks and go after cryptos which are less known. This adds an extra variety in the overall market, where investors of different tastes look to achieve maximum profit out of the minimum investment.
Key Points to Note While Trading Cryptocurrencies
There are some basic tips to note while buying and HODLing crypto; The traders must take the benefit from pullbacks to get better entry price, if possible. Use a larger time span for technical reviews. The traders must keep an eye on the core aspects that may have an impact on the long-term prospect of the assets.
HODLing leveraged digital assets for a longer time span may cost badly, so leverage should be reduced. If a bull run is strong, do not wait for extensive retracements, At-market entries may be considered in this instance as well as breakout entries.
How to Begin Buy and HODL Trades?
The best way to enter the cryptocurrency trading world is to do some technical analysis before buying any crypto. Inexperienced investors directly buy a cryptocurrency and go for a HODL and then sell it afterward when they feel like selling it.
Experienced investors and traders enter cryptocurrency trades just after a weak or considerable price retracement. Other traders may begin trading on a break of resistance, which adds the advantage of momentum confirmation.