Wednesday was a significant day for the cryptocurrency industry as top members and executives in the cryptocurrency community met with US Congress to deliberate on the industry.
Some of the top cryptocurrency representatives included crypto firm CEOs from Bitfury, Circle, FTX, Coinbase, Stellar, and Paxos. These members held a 5-hour-long hearing with Congress. Every testimony from the crypto executives all focused on the same features and talking points.
The first shared topic in their testimonies is that with the increasing rate of adoption of cryptocurrency, legislators would be wrong to turn a blind eye to the booming industry. Circle CEO Jeremy Allaire articulated that:
"Stablecoins and internet-native capital markets are not too big to fail, but they are now too big to ignore."
Also, the crypto execs argued that the industry is not the "Wild West" as many regulatory authorities, like the SEC, deem it. According to their testimonies, several principles are guiding the conduct and matter of the industry. Commenting on this, FTX CEO Sam Bankman-Fried noted that: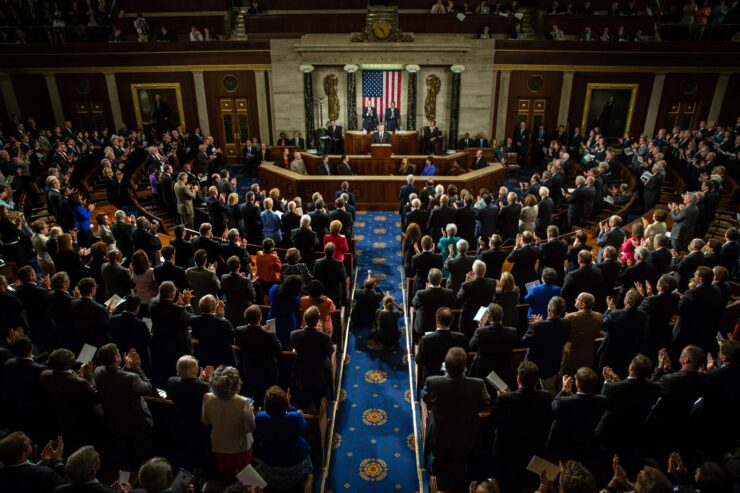 Cryptocurrency is the Future of the Internet: Crypto Industry Leaders
Meanwhile, every executive lamented the tedious task of mass migration of projects to other favorable jurisdictions due to the restrictive nature of the crypto regulatory system in the US.
Just recently, FTX relocated its headquarters to the Bahamas. Bitfury CEO Brian Brooks noted that: "a surprising number of talented founders have left for Portugal, Dubai, Abu Dhabi, Singapore and other jurisdictions that are not at all unregulated but have a more positive posture toward innovation and growth."
The executives also clarified that the cryptocurrency market is bigger than just Bitcoin—as many regulators think—and comprises Web 3.0, a technology believed to be the "future of the internet."
The meeting was seen as a step in the right direction towards unpacking the nature of the cryptocurrency industry by crypto enthusiasts.
Nonetheless, some members of Congress, like Cynthia Lummis, remain opposed to the industry and remain vocal in their criticism despite efforts to present the numerous benefits it holds.
You can purchase crypto coins here: Buy Tokens
Broker
Benefits
Min Deposit
Score
Visit Broker
Share with other traders!