The cryptocurrency industry has had a decent bull rally over the past week, with the market's valuation hitting $3 trillion as Bitcoin and many other coins touch record highs. With the recent rally, the crypto economy surpassed the value of Apple with about $500 billion.
That said, Apple CEO Tim Cook recently revealed that he holds cryptocurrency, adding that he believes it is "reasonable" to add crypto to a portfolio. The CEO of the multi-trillion dollar tech company made the revelation during the DealBook conference yesterday. When asked if he owned crypto, Cook noted that: "I do. I think it's reasonable to own it as part of a diversified portfolio."
The interviewer also asked the CEO what he thought about "potentially accepting [crypto] through Apple Pay or otherwise," to which he replied that:
"Um, it's something that we're looking at. It's not something we have immediate plans to do. I would, sort of, characterize it as there are things that I wouldn't do, like our cash balance. I wouldn't go invest that in crypto, not because I wouldn't invest my own money in crypto, but because I don't think people buy Apple stock to get exposure to crypto."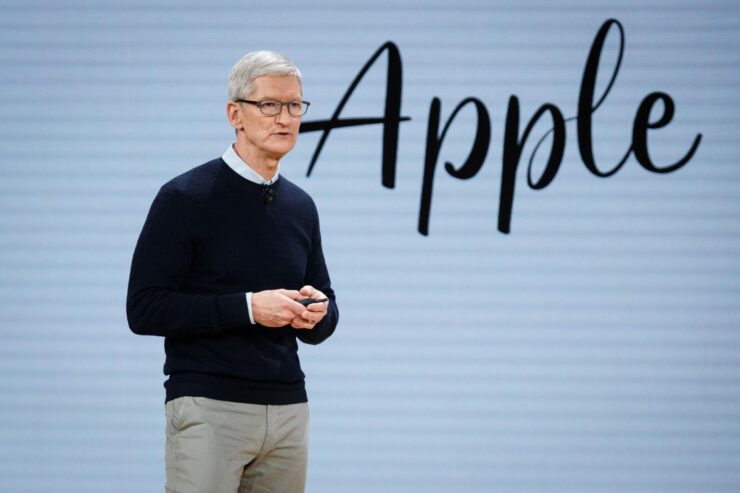 Cryptocurrency Community in Excited Frenzy Following Tim Cook's Comments
Commenting on the development, MicroStrategy CEO Michael Saylor noted that: "If Apple were to add support for Bitcoin to the iPhone and convert their treasury to a Bitcoin Standard, it would be worth at least a trillion dollars to their shareholders."
Several other crypto proponents expressed their pleasure in hearing about Tim Cook's crypto revelation.
Further elaborating on his comments about the reasonableness of holding crypto, the Billionaire CEO noted that: "I'm not giving anybody investment advice, by the way." The Apple CEO asserted that he had carried out personal research on cryptocurrency for a while now, noting that: "I've been interested in it for a while and I've, you know, been researching it and so forth. And so I think it's interesting."
You can purchase crypto coins here: Buy Tokens
Broker
Benefits
Min Deposit
Score
Visit Broker