The British pound, after briefly gaining ground against the United States dollar, found itself in a precarious position once again. As investors carefully analyzed the latest commentary from the US Federal Reserve, the pound's upward trajectory proved short-lived.
Despite hopes that rate-setters would decisively address the possibility of higher interest rates, their inclination to assess the impact of previous rate increases left the dollar wobbling. Compounding the unease, investors anxiously observed the tangled negotiations surrounding the federal debt ceiling.
Clouded Sentiment Surrounding the British Pound
Having experienced a sharp ascent since September 2022, driven by solid expectations of local interest rates climbing further, the pound now faces a lack of compelling reasons for continued buying. Struggling to maintain momentum, the British currency confronts challenges even in the face of persistently high inflation and the looming prospect of additional interest rate hikes by the Bank of England.
The United Kingdom's economy, while showing signs of improvement compared to initial gloomy forecasts, battles with some of the highest inflation rates in Europe, particularly affecting essential commodities like food and fuel. Furthermore, government borrowing has risen sharply, contributing to the overall pessimism shrouding the pound's outlook.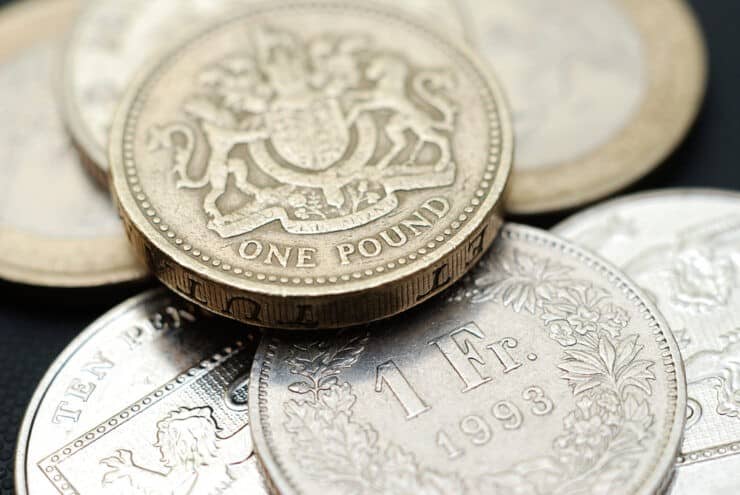 US Growth Figures Reveal Modest Improvement
In a twist of events, official growth figures for the first quarter of this year released by the United States on Wednesday showed a slight upgrade. The annualized growth rate was revised to 1.3%, surpassing the initially reported 1.1%. While this remains feeble, the upward revision prompted a shift in sentiment, causing the GBP/USD exchange rate to dip and the pound to end the day in negative territory.
As we navigate the economic landscape, all eyes turn to the impending release of two critical economic indicators on Friday. Firstly, the US inflation numbers will take center stage, providing valuable insights into the price levels within the world's largest economy. Simultaneously, official UK retail figures will be unveiled, offering a glimpse into the performance of the British retail sector.
These releases are poised to significantly influence investor sentiment and potentially shape the immediate trajectory of the British pound.
Broker
Benefits
Min Deposit
Score
Visit Broker