The latest release of UK inflation figures is eagerly anticipated, as it holds the key to the future strength of the British pound in the coming days and weeks. Market analysts are predicting a significant drop in headline price pressures for April, largely attributed to the winding down of elevated energy prices.
If the forecast holds true, the headline figure is expected to fall from 10.1% to 8.2%, aligning with recent statements made by Bank of England (BoE) Governor Andrew Bailey. Bailey emphasized that the surge in energy prices accounted for nearly one-third of the overall inflation rate and anticipated a reduction of at least two full percentage points in this week's report. With inflation reports remaining a focal point of market scrutiny over the past year, it is no surprise that this latest release will be under close watch.
While next week's economic calendar boasts crucial events such as the US and UK inflation reports, the latest Purchasing Managers' Index (PMI) data, and the release of Federal Open Market Committee (FOMC) minutes, it is the ongoing high-stakes negotiations surrounding the US debt ceiling that continue to hold sway over market sentiment.
Earlier this week, positive discourse between House Speaker McCarthy and President Biden buoyed risk appetite, resulting in a market tilt towards higher-risk assets. With the deadline looming, the chances of reaching an agreement to raise the debt ceiling and prevent a potentially disastrous financial crisis appear increasingly likely.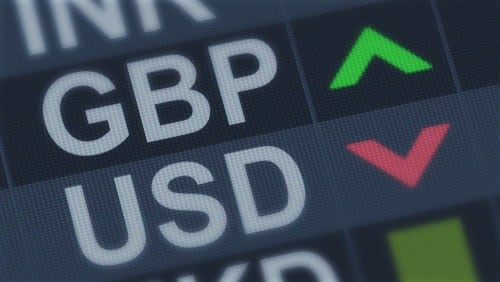 The British Pound Holds Its End Against the Dollar
The progress made in the US debt ceiling talks has injected a dose of optimism into market participants throughout the week. Adding fuel to the fire, the US Federal Reserve's recent hawkish rhetoric has sparked a shift in interest rate expectations. Traders have begun pricing in the possibility of a rate hike at the June FOMC meeting, causing US Treasury yields to climb and bolstering the value of the US dollar.
Despite demonstrating relative stability, the British pound has struggled to hold its ground against the resurgent US dollar.
Broker
Benefits
Min Deposit
Score
Visit Broker