Prominent American political figure, Hilary Clinton, has criticized the Biden-led government, the Treasury Department, and European governments for allowing Russians to use cryptocurrency as a bypass, following numerous sanctions placed on the country.
Clinton, Others Call on Cryptocurrency Exchanges to Ban Russian Users
Speaking to MSNBC Monday night, Clinton noted that most major cryptocurrency exchanges have refused to block accounts belonging to Russians, explaining:
"I was disappointed to see that some of the so-called crypto exchanges, not all of them but some of them, are refusing to end transactions with Russia for some, I don't know, philosophy of libertarianism or whatever."
The former presidential candidate added: "If there has to be legal or regulatory pressure, everybody should do as much as possible to isolate Russian economic activity right now."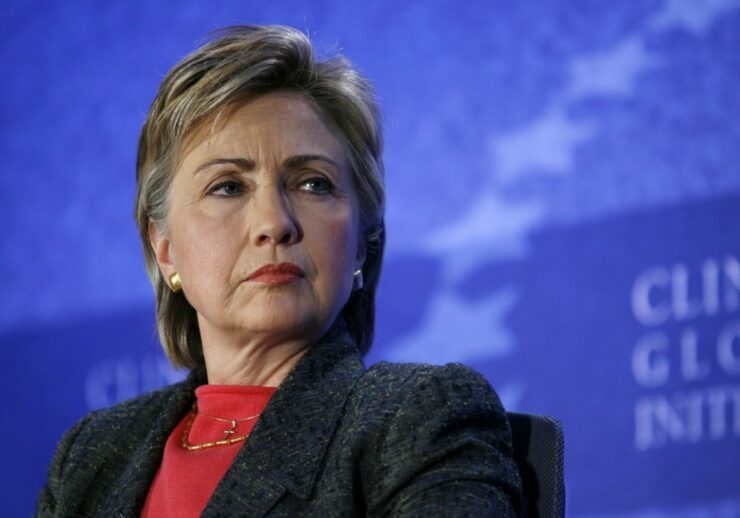 Last Sunday, the vice prime minister of Ukraine, Mykhailo Fedorov, took to Twitter to urge all major crypto exchanges to block addresses of all Russian users, noting that "it's crucial to freeze not only addresses linked to Russian and Belarusian politicians but also to sabotage ordinary users."
However, most top exchanges have refused the calls to block Russian users, deeming it unnecessary at the moment. Some crypto exchanges that have refused to yield to such calls include Binance, Coinbase, and Kraken. That said, these exchanges would likely compost with sanctions requirements if it came to that.
Kraken CEO Jesse Powell recently explained that the San Francisco-based crypto exchange giant could only freeze Russian users' accounts if there was a legal requirement from a government, highlighting the recent civil unrest that occurred in Canada as an example.
That said, Powell has advised that those worried that their accounts could get frozen should move their coins from centralized exchanges and into self custody.
Finally, Clinton argued that governments needed to do more to ensure that crypto is not used to evade sanctions. The former Secretary of State and Senator noted:
"In this specific case of Ukraine, I do think that the Treasury Department [and] the Europeans should look hard at how they can prevent the crypto markets from giving an escape hatch to Russia, both governmental and private transactions in and out of Russia."
Broker
Benefits
Min Deposit
Score
Visit Broker
Share with other traders!