In November 2019 Chinese doctors diagnosed the very first incident of COVID-19. Instead of being communicated with the international community, the Chinese Government restricted information about the disease outbreak. More than 66,500 people have died worldwide afterward.
While the outbreak has brought considerable disruption to the international economy, this has also motivated the crypto-mining industry to change a disaster into more of an advantage by setting the pace in supporting openness and freedom of expression in China.
Mining Industry Thrives With Openness
Twelve big Chinese crypto mining companies and prominent Chinese blockchain media organizations came together on April 3 to formally announce an info-sharing network called Pow Power. The firms comprised Canaan, AvalonMiner, Huobi Pool, Inter Hash, OKEx Pool, amongst others.
Official documents from Pow Power suggested that repression was instrumental in triggering the early outbreak in China. Ultimately, clamor for a much more reliable and open mode of communication motivated the mining industry to establish Pow Power.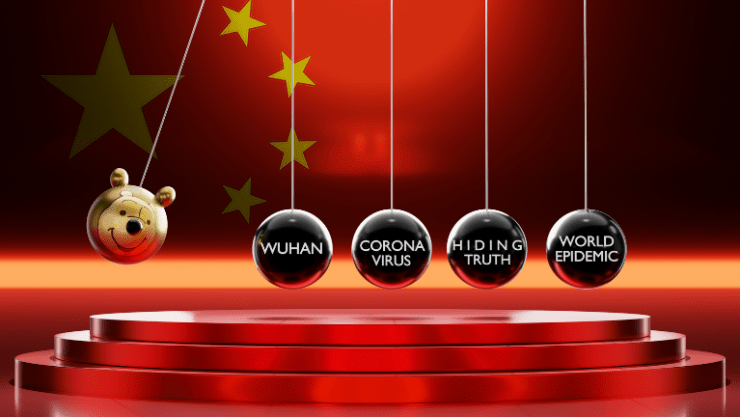 A clear standard reference index will also be published initially on Pow Power, according to the report. This added:
"The index reference would be focused on market supply and demand, the evaluation of earnings and public sentiment. The supply and demand information for miners and mines will be gathered and periodically released on the "POW POWER" WeChat public forum. "
The report highlighted that issues such as restricted market data and resource scarcity have led many mining companies to find it hard to attract investment and keep operating.
Freedom of Expression and Clamour for Openness
As at the time of writing, China has implemented distributed ledger systems to monitor and register medical supplies, donations to charities and detect the virus outbreak.
Certain measures were also conducted in the wake of China's coronavirus-related internet surveillance. As reported earlier a Chinese reporter, used the Ethereum blockchain network to circumvent Chinese government restrictions to save online interview information.
Broker
Benefits
Min Deposit
Score
Visit Broker
Share with other traders!