Key economic data in China was published Friday. According to analysts at BBVA, economic activity indicators from July including industrial output, fixed-asset investment, and retail sales all suggested that growth recovery continued in the second half of the year. They notify of the demand side, nevertheless, it was still lagging behind the supply side.

"Economic activity indicators of July maintained recovery momentum, indicating the post-COVID recovery extended in 2H."
"The unbalanced recovery, that demand-side lagged behind the supply side also exists in July, but it improves from the 1H. The better-than-expected recovery makes the PBoC plan to gradually normalize monetary policy in 2H, however, the monetary policy normalization does not necessarily mean the tightening cycle starts."
"We expect an unbalanced recovery to continue in the following months and the economy still needs time to go back to the prior-COVID level. The sustainable recovery of the Chinese economy in 2H depends on to what extent the authorities' monetary and fiscal easing measures could stimulate domestic demand."

"We maintain our prediction that the GDP growth rate will steadily climb up to 5% y/y in Q3 and 6% y/y in Q4, concluding 2020 with a full-year growth outturn of 2.2% (higher than the IMF's 1% forecast while generally in line with the market consensus), making China be one the few countries or regions in the world achieving positive growth in 2020."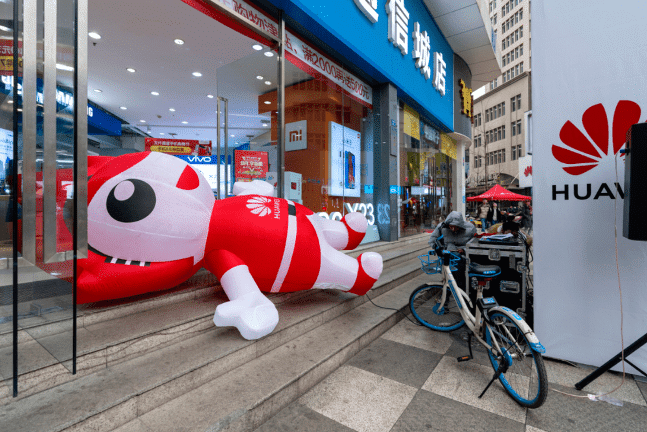 China's Retail Sales Significantly Declined
The latest set of macro data suggests that the pace of recovery in China has remained slow due to floods and the second wave of the coronavirus outbreak. Improvement in manufacturing activity slowed down, while retail sales continued to decline. Weak domestic spending was evident in the weak core CPI released earlier this week. The government should maintain the trend towards easing monetary policy, while measures will be more targeted.

Industrial production (IP) rose 4.8% y/y in July, at the same pace as in June, but did not reach the + 5.2% consensus. Retail sales fell -1.1% y/y, missing the + 0.1% consensus, although this is better than the -1.8% decline in June. Retail sales have been declining since the beginning of the year. Although the July recession marked another month of improvement, its growth rate was lower than expected.

The rise in the general consumer price index was mainly driven by food inflation rather than strong underlying growth dynamics. The core consumer price index remained weak, indicating that domestic consumption remained low.

This is a consistent further decline in retail sales. Since food inflation was driven by temporary factors such as flooding, the overall CPI is likely to decline in the coming months.
Broker
Benefits
Min Deposit
Score
Visit Broker
Share with other traders!