Vice-Chairman of Berkshire Hathaway Charlie Munger recently made some remarks on the ban of cryptocurrency in China, noting that the Asian nation "did the right thing."
Munger—often called Warren Buffett's right-hand man—aired his opinions about cryptocurrency at the Sohn Hearts and Minds, Australia's premier investor event last Friday. The veteran investor previously called Bitcoin "rat poison" and compared cryptocurrency trading to "trading turds." Talking on the current investing climate, Munger noted that:
"I think the dot-com boom was crazier in terms of valuations than even what we have now. But overall, I consider this era even crazier than the dot-com era."
Munger also noted that: "I just can't stand participating in these insane booms, one way or the other. It seems to be working. Everybody wants to pile in."
That said, the Berkshire Hathaway Vice Chairman argued that he looked at things differently, explaining that: "I want to make my money by selling people things that are good for them, not things that are bad for them." Munger opined that: "Believe me, the people who are creating cryptocurrencies are not thinking about the customer, they are thinking about themselves."
The seasoned investor asserted that: "I'm never going to buy a cryptocurrency. I wish they'd never been invented." Charlie Munger further noted that:
"I think the Chinese made the correct decision, which is to simply ban them. My country — English-speaking civilization — has made the wrong decision."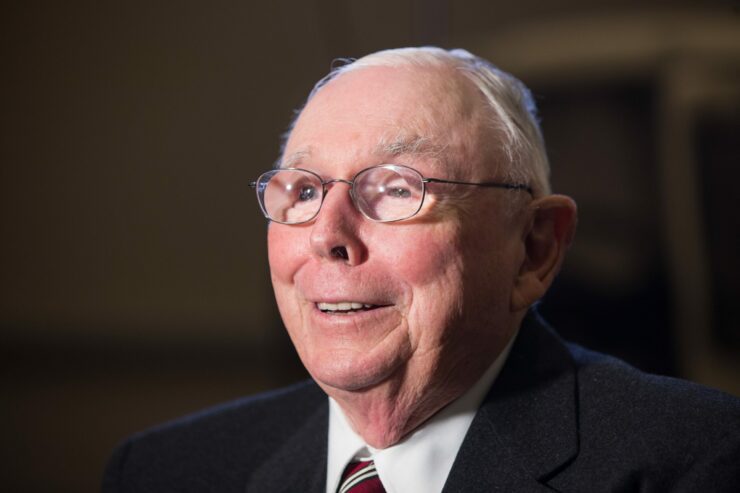 Charlie Munger Sees Better Relations Between the US and China with the Help of Australia
Munger also expressed his optimism over China, where Berkshire Hathaway holds significant investments, including vehicle manufacturer BYD. The Vice-Chairman noted that he believed the US and China could forge a better relationship if they tried. He suggested that "Australia, with its deep involvement in China, can be in a constructive position," adding that "Australia can encourage both the United States and China to be more reasonable."
Friday's event was not the first time Munger publicly expressed his opinions about Bitcoin and crypto. In May this year, he stated that: "I should say modestly that the whole damn development [crypto] is disgusting and contrary to the interest of civilization."
Meanwhile, in February, he warned investors to steer clear of Bitcoin, asserting that: "It's really kind of an artificial substitute for gold. And since I never buy any gold, I never buy any bitcoin, and I recommend other people follow my practice."
You can purchase crypto coins here: Buy Tokens
Broker
Benefits
Min Deposit
Score
Visit Broker
Share with other traders!