The recent announcement of the CardanoAiken Launch is undoubtedly a big deal for the blockchain ecosystem. This new open-source smart contract language and toolchain are aimed at improving the processes for developing smart contracts on the Cardano blockchain. It is designed to make the process of writing smart contracts more efficient and accessible, and it has already sparked a significant price increase in ADA, Cardano's native token.
Cardano Launches Aiken Alpha Phase
Since the announcement of Aiken's launch, ADA has experienced an impressive rally, rising over 6% in just 24 hours. This surge in price can be attributed to the community's excitement about the potential benefits that Aiken will bring to the Cardano ecosystem. In fact, over the past week, ADA has seen a notable price uptick of more than 15%.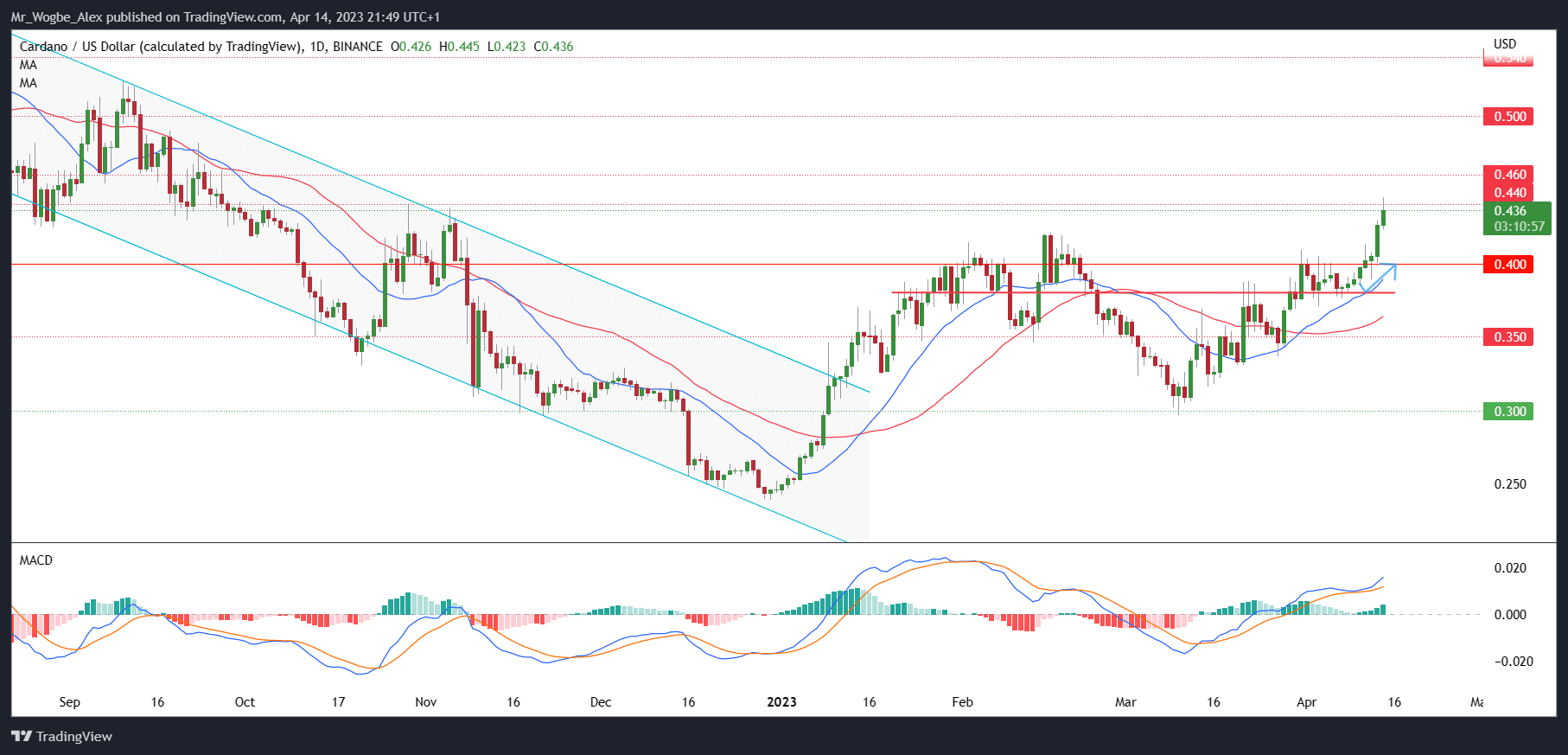 Aiken's goal is to simplify the process of developing smart contracts on Cardano, which is a significant milestone for the blockchain. Writing smart contracts is not an easy task, and Aiken aims to address several challenges related to smart contract writing, including setting up, learning, and using the Haskell Plutus platform on the blockchain.
The Aiken Launch is currently in its alpha phase, which Cardano announced on April 13th. Aiken is expected to improve interoperability between Haskell and other off-chain languages. This is essential because the Haskell Plutus platform can be challenging to use with other off-chain codes, which can slow down the smart contract development process. Aiken solves this problem by simplifying integration into any off-chain infrastructure stack.
Aiken comes with several domain-specific conveniences that make smart contract development more accessible and efficient. It provides quick compiler feedback and automatic code formatting, including a language server with editor integrations. This will undoubtedly make life easier for developers, who will be able to write smart contracts more efficiently.
The Aiken team is also conducting audits to ensure the program meets expected standards, which will enable a smoother mainnet launch. This is an excellent move, as it ensures that the final product is of high quality, which is vital in the world of blockchain.
Broker
Benefits
Min Deposit
Score
Visit Broker