Popular crypto academic Konrad Graf, in a recent interview, expressed his opinion on Bitcoin, saying that BTC will continue to succeed over other cryptos and will maintain its position as the top digital asset in the future as a result of four simple principles.
Graf talked in length about these principles in the second part of a two-segment interview with Eurasia Review which aired on the 1st of January 2020.
According to Graf, these are the four principles that will set Bitcoin ahead of the pack this year.
1- Scarcity
Graf explains that Bitcoin dominates the crypto market and other kinds of money primarily because of its 'fixed supply' attribute.
There can never be more than 21 million BTC tokens in circulation no matter the condition.
Based on simple economics, Bitcoin's value cannot be adulterated because it has a fixed supply. No entity, regardless of how powerful, can increase Bitcoin's supply, thereby guaranteeing its superiority.
2- Apolitical value transfer
This quality makes Bitcoin valuable for settlements between any two parties regardless of boundaries, as it is free of every limitation faced by fiat.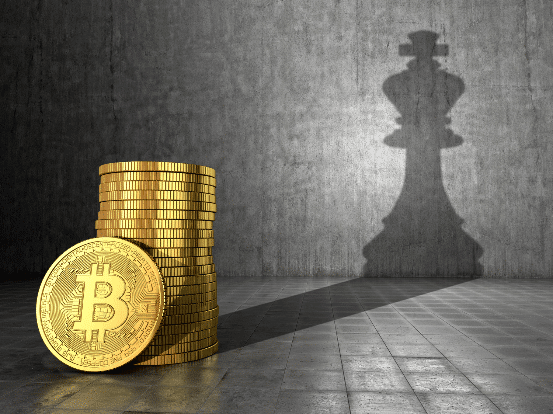 Graf talks about the multiple advantages of Bitcoin over traditional fiat. One such example is Bitcoin's complete sovereignty from government control or the need for third-party mediators.
He also highlighted that Bitcoin is free from political manipulations which puts it ahead of its competitors.
3- Technical superiority
Graf explains that Bitcoin has a greater hash rate than other cryptos and this puts it ahead. He cited an example between the number of exhashes protection a cryptocurrency has, citing that BTC has 97 and BCH has 2.5. This gives Bitcoin a hash rate that is 39 times greater than BCH (which is its closets digital-currency competitor).
This particular characteristic differentiates Bitcoin from imitators that may have copied certain defining qualities of Bitcoin.
4- It is not an entity
Graf's final principle is that Bitcoin, unlike other cryptos, does not have weak spots that political players can target.
He explained that this quality became evident last year in Facebook's strife with U.S legislators to get its digital currency, Libra, approved.
Broker
Benefits
Min Deposit
Score
Visit Broker
Share with other traders!