If a survey was taken ten years ago, on the little number of people interested in Bitcoin, on what predictions they had about the price Bitcoin a decade from that time, not one would have predicted that Bitcoin would be valued at thousands of dollars.
This just goes to show the potential for growth Bitcoin possesses.
In 2009, the inception year of the cryptocurrency, there was neither an exchange nor a fixed price for Bitcoin. People just bought or sold it at whatever price they saw fit, which was usually less than ¢1.
Bitcoin's Proven Value
The founder of Bitcoin, Satoshi Nakamoto in 2009 expressed its belief that Bitcoin was the currency of the future and asserted that it was not going to try to convince people on this vision. To be fair, hyping Bitcoin as the "currency of the future" seemed ludicrous at that time as it didn't seem to have any potential.
Ten years later, however, and Satoshi's vision is already beginning to play out. Bitcoin has received widespread adoption by a small group and is used as a speculative investment instrument by a larger group. This increased use by many has caused the cryptocurrency to witness extraordinary gains, with the price peaking at $20k sometime in 2017.
Cryptocurrency analyst, Mati Greenspan, recently carried out a Twitter poll about the possible pricing of Bitcoin in the future. After the poll, the result showed that 49% of the total voters (close to 3000 in total) believed that Bitcoin will be valued at $1 million by the end of this decade.
This result is staggering, to say the least.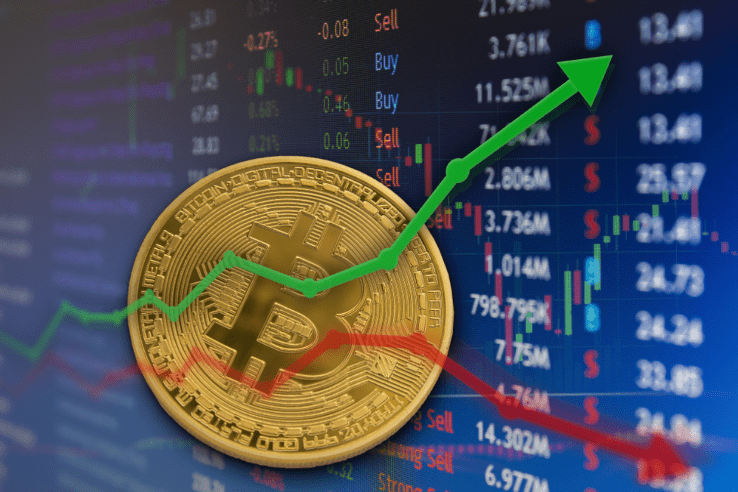 Possibility of a $1 Million Valuation
A lot of people, especially those not familiar with the history of Bitcoin, might see this prediction as impossible. We're talking about close to a 13,300% increase from its present price of $7,500.
However, Bitcoin has witnessed an even greater increase in the past. At the start of the last decade, the crypto giant was valued at close to nothing (less than ¢1). Today's price will put Bitcoin's increase since that time at 75,000,000% over the last decade. $1 million in ten years doesn't seem impossible anymore now, does it?
Downsides of Such Bold Moves
Consequently, if Bitcoin is to be valued at a million dollars, its market cap would invariably range from 16-20 trillion dollars. According to reports, the total circulation of money in 2017 was 36.5 trillion dollars. With this, Bitcoin will account for half of the total money in circulation around the globe.
While this might be a possibility, there is no telling the amount of damage such a reality will cause around the world. It could cause the world to go into hyperinflation and would destroy economies.
Broker
Benefits
Min Deposit
Score
Visit Broker
Share with other traders!