Despite facing significant headwinds in recent weeks, the Canadian dollar, also known as the Loonie, has demonstrated remarkable resilience. With a major sell-off coinciding with declining crude oil prices and ongoing banking crises, it's been a challenging time for the Loonie. However, positive economic indicators and supportive data have helped the currency consolidate and maintain its strength.
The return of banking turmoil, coupled with the recent interest rate hike by the US Federal Reserve, has caused significant turmoil in the oil market. The weight of this move has been enough to overcome any support that OPEC's recent supply cut should have provided. The oil market is often viewed as an indication of future economic activity, and the recent turmoil has added to concerns about a global economic slowdown.
Despite these challenges, the Loonie has demonstrated remarkable resilience in the face of economic headwinds. Positive economic indicators and supportive data have helped it consolidate and remain strong against the US dollar. As investors await the employment reports, the Loonie is poised to weather the storm and emerge stronger in the coming months.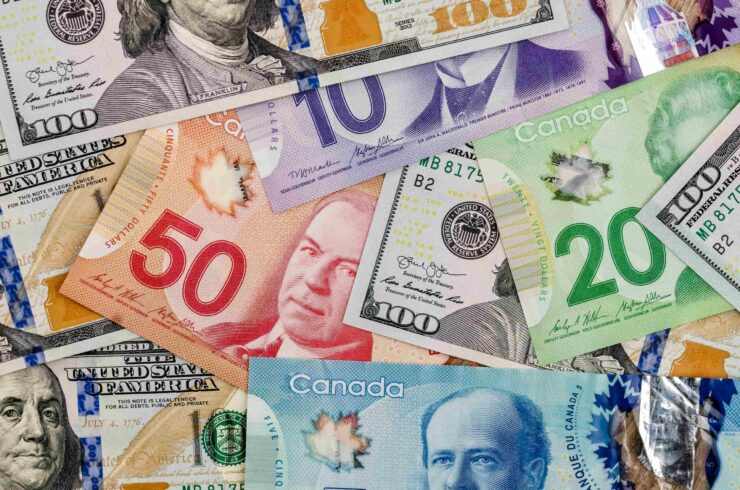 Balance of Trade Report Boosts Canadian Dollar
One of the key indicators that has helped the Loonie find its footing against the US dollar is the recent balance of trade report. The report beat estimates and showed a surplus, providing much-needed support for the currency. This has helped it remain strong against the greenback, even as the US dollar trades higher on the day.
The recent FOMC announcement by the US Federal Reserve has also contributed to the Loonie's strength. The announcement leaned toward the dovish side, resulting in a marginally softer dollar outlook. Money market participants have priced out additional rate hikes for 2023, leading to a weakened US dollar. This has also helped the Loonie to maintain its position against the greenback.
Employment Reports Awaited
Investors will be closely watching tomorrow's Canadian employment and US non-farm payroll reports. These reports will give a clearer picture of the state of the economy and any potential impact on the Loonie and the US dollar. The markets are expected to remain relatively muted ahead of these reports.
Broker
Benefits
Min Deposit
Score
Visit Broker