The Australian dollar is falling sharply today and is trading as the weakest so far. The decline was partly following worse-than-expected Q2 GDP data and partly due to profit-taking on recent strong growth. Selling against the New Zealand dollar, the latter being the strongest. On the other hand, the dollar is also recovering as a whole, digesting recent sharp losses. Traders were also cautious ahead of more important data from the US, including ADP private-sector employment data today, ISM services tomorrow, and non-farm employment data on Friday.

The dollar remains broadly stable in the US session as the corrective recovery continues. Traders are ignoring the much weaker-than-expected ADP job data. US equities will also open higher as the S&P 500 and NASDAQ rise to record highs. The Australian dollar is currently the weakest and continues to correct after disappointing GDP. In second place in terms of weakness is the euro, followed by the pound sterling.

Technically, as far as the dollar is concerned, the current recovery is now generally seen as a corrective move. At least breakouts of 0.9161 resistance for USD/CHF, 1.1325 resistance for USD/CAD, and 1.1762 support for EUR/USD are needed to be the first signs of a short-term bottom. The EUR/CAD deviation from the 1.5646 resistance gives the dollar a slight advantage against the euro. We will also see if EUR/CAD breaks the 1.5469 level to resume corrective decline from 1.5978.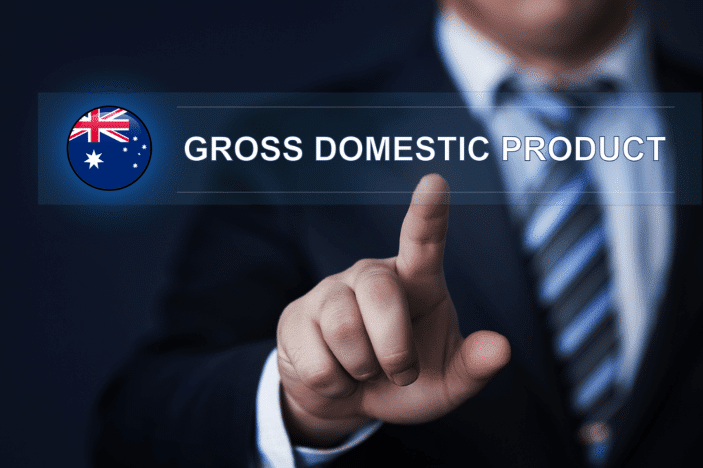 Australia GDP Declined on Record -7.0% in Q2
Australia's GDP in the second quarter contracted by -7.0% QoQ, which is worse than expected -6.0% QoQ. This is the largest quarterly decline on record since 1959. Combined with a 0.3% QoQ drop in the quarter, the country's technical recession is confirmed. Looking at some of the details, we can say that private demand reduced GDP by -7.9%, which led to a decrease in household final consumption expenditure by -12.1%. Service costs also fell by 17.6%. The share of net trade-in GDP was 1.0%. Government demand was 0.6%.

Following the publication, Treasurer Josh Friedenberg said: "Today's national accounts confirm the devastating impact of COVID-19 on Australia's economy … Our record 28-year period of economic growth has officially come to an end. Cause? A pandemic that happens once a century. "

However, "Australia's economic performance is among the best among these developed countries thanks to our health and our economic plan to fight the virus," he added. "Saving lives and ensuring that Australia's health system can test, track, and treat coronavirus cases has been and will remain our priority."
Broker
Benefits
Min Deposit
Score
Visit Broker
Share with other traders!