Service for copy trading. Our Algo automatically opens and closes trades.
The L2T Algo provides highly profitable signals with minimal risk.
24/7 cryptocurrency trading. While you sleep, we trade.
10 minute setup with substantial advantages. The manual is provided with the purchase.
79% Success rate. Our outcomes will excite you.
Up to 70 trades per month. There are more than 5 pairs available.
Monthly subscriptions begin at £58.
In recent developments, PayPal has introduced its stablecoin, known as PYUSD. This raises the question: Is investing in PYUSD a prudent decision? To answer this query, it is essential to comprehend the dynamics of stablecoins, their purpose, and the broader implications of PayPal's foray into the crypto landscape.
Stablecoins and Their Nature
First and foremost, it's crucial to recognize that stablecoins, including PYUSD, are designed to maintain a stable value vis-à-vis the U.S. dollar. Thus, the traditional concept of "investing" doesn't apply here, as the primary intent of stablecoins is to serve as a store of value akin to holding dollars. Consequently, the value proposition for potential investors is considerably different from that of traditional cryptocurrencies.
Moreover, it's noteworthy that PayPal, the issuer of PYUSD, does not offer interest on holdings. Therefore, it is advised against parking substantial amounts of funds on their platform for prolonged periods. High-interest savings accounts or avenues providing stablecoin yield present more advantageous alternatives for capital preservation and growth.
Considering PayPal Stock ($PYPL)
Interestingly, though, investing in PayPal's stock ($PYPL) presents a distinct opportunity. Here's why:
Pioneering the Future of Finance
PayPal's introduction of its stablecoin marks a pivotal step in the trajectory of the financial industry. This move underscores that major financial institutions can no longer remain on the sidelines of the crypto revolution. By integrating a stablecoin, PayPal has established both on-ramps and off-ramps in the crypto market. This enables their vast user base of over 400 million individuals to easily engage with digital assets, transcending mere investment.
A Shift in the Payment Paradigm
Beyond investment possibilities, PayPal's stablecoin adoption signifies a transformative shift in payment methods. Users will have the capability to employ PYUSD for transactions, both within the PayPal ecosystem and beyond, without incurring transaction fees. Notably, PYUSD is built upon Ethereum, a platform notorious for transaction fees. Consequently, this feature holds significant implications for user convenience and cost savings.
PYUSD as a PayPal-Branded Stablecoin
Of significance is PayPal's decision to launch a proprietary stablecoin rather than relying on established offerings like Tether or USDC. This strategic move is underpinned by the interest earned on user deposits. Short-term U.S. Treasuries, with their attractive 5% yield, back PYUSD, translating into direct revenue for PayPal. This positioning cements PayPal's emergence as a primary gateway for millions, if not billions, of users to access the crypto ecosystem.
The Uncharted Path and Associated Risks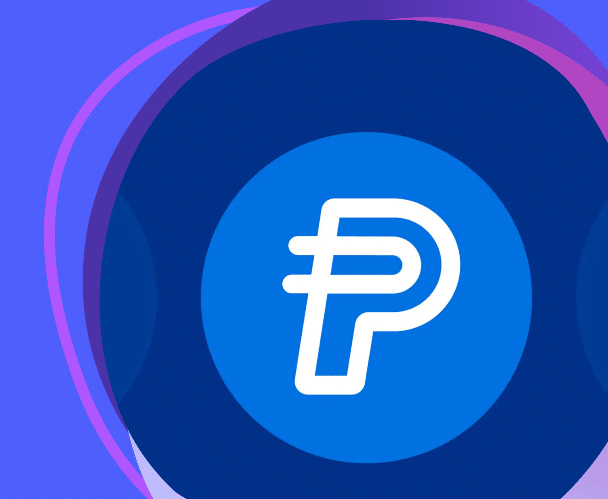 Nevertheless, the path PayPal treads is not devoid of challenges. A prominent concern pertains to regulatory oversight. The U.S. government has yet to formulate a comprehensive regulatory framework for stablecoins. This uncertainty poses risks to PayPal's stablecoin endeavors.
Congressional Discord and Regulatory Landscape
A nuanced perspective prevails within Congress. While Congresswoman Maxine Waters has expressed reservations about the PayPal stablecoin, Patrick McHenry holds a more optimistic view, considering it a potential pillar of the modern financial system. The ongoing discourse within the House Financial Services Committee accentuates the ongoing regulatory debate surrounding stablecoins.
Furthermore, the administration of PayPal's stablecoin is outsourced to Paxos, a company embroiled in a legal dispute with the SEC for its Binance-branded stablecoin. This introduces the possibility of regulatory complications for PayPal's stablecoin initiative.
Conclusion: A Confluence of Promise and Prudence
To conclude with, the advent of PayPal's stablecoin signals a transformative moment in the convergence of crypto and traditional finance. While investing in stablecoins like PYUSD does not align with conventional investment paradigms, it is advisable to explore PayPal stock ($PYPL) as a strategic avenue. The company's astute maneuvering in the crypto landscape, as well as its established consumer products and financials, merits consideration. However, it's imperative to navigate this opportunity with prudence, considering the regulatory uncertainties that persist in the evolving stablecoin landscape.
How To Buy Lucky Block
Note: Learn2.trade is not a financial advisor. Do your research before investing your funds in any financial asset or presented product or event. We are not responsible for your investing results.
Broker
Benefits
Min Deposit
Score
Visit Broker