Service for copy trading. Our Algo automatically opens and closes trades.
The L2T Algo provides highly profitable signals with minimal risk.
24/7 cryptocurrency trading. While you sleep, we trade.
10 minute setup with substantial advantages. The manual is provided with the purchase.
79% Success rate. Our outcomes will excite you.
Up to 70 trades per month. There are more than 5 pairs available.
Monthly subscriptions begin at £58.
Bitcoin ordinals have introduced NFTs (non-fungible tokens) to Bitcoin's blockchain. This invention does not ordinarily improve the value of Bitcoin, but it also opens up a new way for investors to invest in Bitcoin-based non-fungible tokens.
Bitcoin ordinals give every satoshi (the smallest unit of Bitcoin) a distinguishable marker, thereby making them traceable. Therefore, Bitcoin Ordinals monitors every satoshi production and transaction record. This tentatively changes them into Bitcoin's non-fungible tokens that bear a distinguishable inscription such as GIFs, text, or images.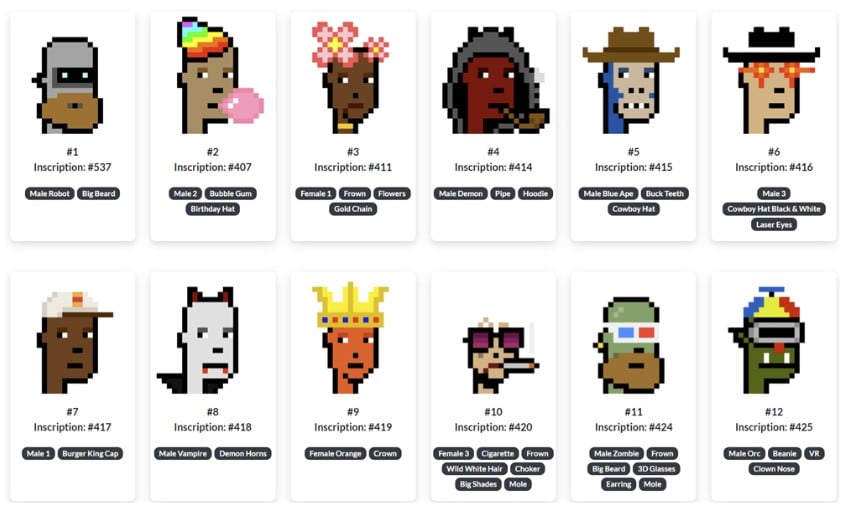 Examples of Some Well-Known Ordinals
Not long after the Bitcoin Ordinals were launched, this innovation experienced speedy success, with each unit being sold for hundreds of thousands of dollars.
Major examples of famous ordinals include "Taproot Wizards" and "Ordinal Punks," which is a collection of hand-drawn wizards that represents the biggest block and transaction in the history of Bitcoin at 4MB.
Also, the Ethereum-based "OnChainMonkey" produced ten thousand ordinals into just one inscription, showcasing scalable examples for creating Bitcoin NFTs in a way that the network won't be overloaded.
How Bitcoin Ordinals Function
With an ordinal system, each satoshi that bears a distinguishable description essentially becomes a NFT. This project has stimulated a lot of interest in the Bitcoin community. Since the commencement of ordinals, millions of ordinal NFTs have been minted, which represents a notable evolution in the Bitcoin non-fungible token landscape.
Ordinals act like a monitoring system for every satoshi. And when more data is added to these satoshis, they eventually become non-fungible tokens. When a satoshi is produced during the mining process, it gets its unique numbers, which can be traced during future Bitcoin transactions. Also, the ordinal system usually assigns another unique number to every satoshi.
This number is assigned based on where the satoshi sits in the queue of all the Bitcoin that has ever been mined. It also displays where every satoshi stands as a percentage of all Bitcoin. In addition to that, every satoshi gets a unique letter name. Usually, this letter will become shorter as time goes on, and it is expected that the last satoshi will be named "a".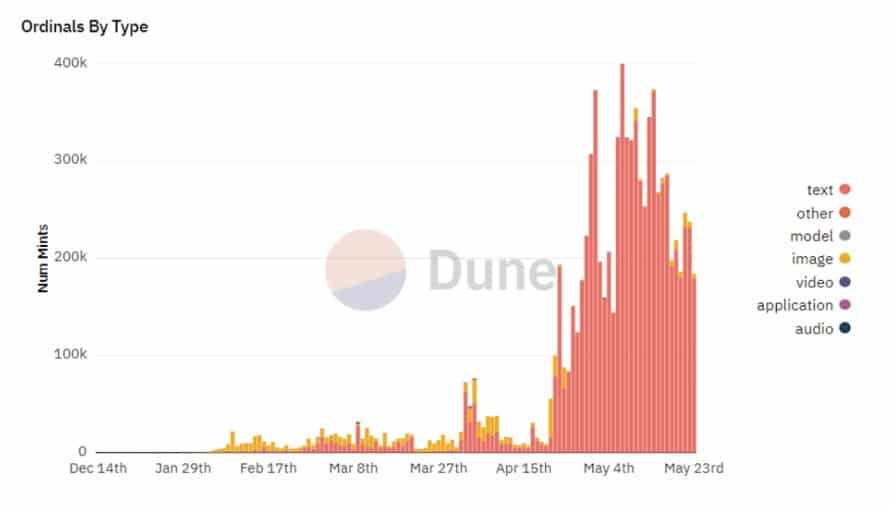 How Does the Ordinal Inscription Function?
Ordinal acts function as the bedrock infrastructure. They are the initial part of the so-called Bitcoin NFTs, while the second part is the inscription or the content itself. For example, let's think of it as an inscribed autograph on a dollar bill. However, an ordinal inscription can be GIFs, images, or texts connected to every satoshi. This process is made possible by open-source software in combination with a Bitcoin node.
Assigned ordinals are confirmed and recorded on the Bitcoin blockchain. This inscribed content is Bitcoin-native, and cannot be altered. It should be noted that the ordinal project does not change the Bitcoin blockchain or produce a different layer.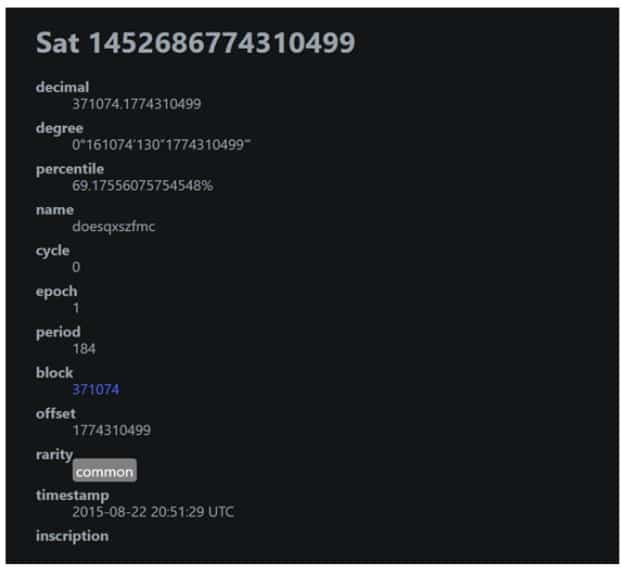 The Difference Between Ordinals and NFTs
A non-fungible token is a unique entity from a native cryptocurrency of the chain that hosts it. For instance, an Ethereum-based NFT is different from the ETH token. Non-fungible tokens have their own unique standard on the Ethereum network. This is the reason why the non-fungible token cannot be mixed-up with normal cryptocurrencies.
Also, the Bitcoin blockchain does not readily recognize BTC ordinals, and they can exist as fungible or non-fungible units. This is based on the recognition and preferences of satoshi holders and BTC users. On the Bitcoin blockchain, any satoshi bearing an inscribed electronic artifact can be handled like any other satoshi if the owner does not price the inscription. However, this cannot be done with the ETH non-fungible tokens, as uniqueness and non-fungibility are made compulsory at the protocol stage.
Another key difference is that the BTC Ordinals are kept directly on-chain and out of reach to censors. Meanwhile, non-fungible tokens are connected to data that isn't on the blockchain but on the IPFS (Interplanetary File System), which is a non-centralized storage system that can be modified using dynamic metadata.
How to Inscribe Your Ordinals
Users with enough technical skill can run a Bitcoin node and install ordinal software. This will give you access to inscribe satoshis and create Bitcoin ordinal non-fungible tokens. Using this method will require you to have a Bitcoin wallet that is compatible with Taproot. This wallet.UST also has a coin control capacity similar to that of the Sparrow (used for receiving ordinals) or Ord wallet (used for creating inscriptions). The Ord wallet prevents accidental spending of already inscribed satoshis.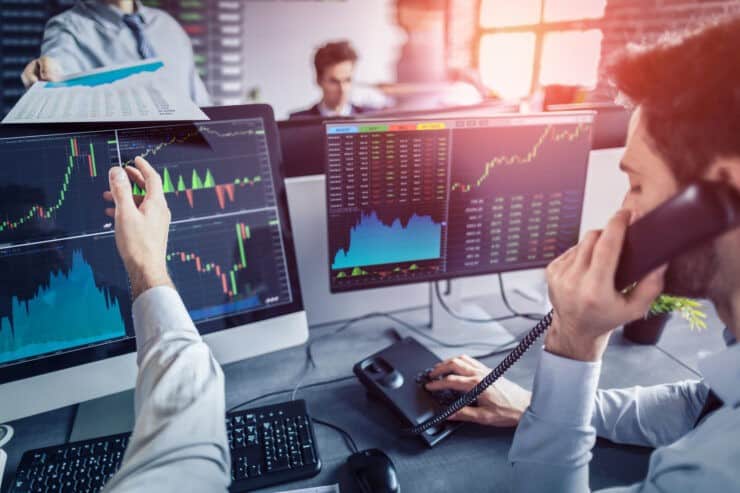 To Investors
Bitcoin Ordinals have only existed for a few months, and they have not altered the rules of the ecosystem. Nevertheless, they possess huge potential in the long run. The key selling point is that the attached content to satoshi cannot be censored by anyone, while collectibles enjoy the benefits of unparalleled security as they are stored directly on the blockchain. The Bitcoin Ordinals have opened up different ways of generating income. One of these ways includes buying Ordinals of great quality at low prices and later selling them at higher prices.
Broker
Benefits
Min Deposit
Score
Visit Broker