Most of us won't ever become one of the world's most famous investors, but that doesn't mean we can't learn from their success.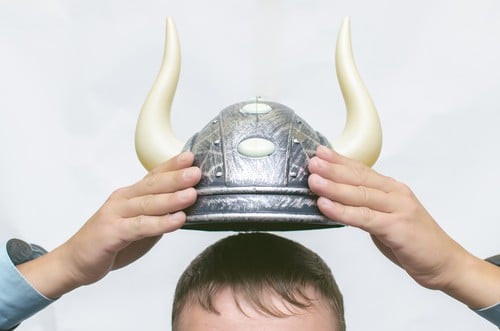 The all-time top traders didn't reach their current status by merely following standard investing practices—their unique strategies set them apart from the rest of the market and helped them become famous for trading.
This article will cover some of the most active traders of all time and explain how they reached that point. While you might not achieve the same large-scale success, you can use some of their tactics to improve your approach to investing and generate even more returns.
George Soros
George Soros is one of the most famous living investors, and his long history of stock market success separates him from nearly every other trader. Born in 1930, he has been involved in the financial world since 1954, giving him an incredible 65 years of trading experience.
His most famous trade, a short sale of the British pound, earned him approximately $1 billion and led to his nickname, "The man who broke the Bank of England." While this is Soros' most well-known trade, his ability to generate sustained returns is even more impressive.
Soros created the Soros Fund Management in 1970. Since then, it's become one of the most successful funds of the last 50 years, with profits of over $40 billion. He also mentored Andy Krieger, Stanley Druckenmiller, and a variety of others who went on to achieve their own success.
His long history of trading brilliance has led him to become one of the wealthiest people in the world as of 2019, with much of his money going to philanthropic causes.
Warren Buffett
Another trader with international fame and an incredible amount of money, Warren Buffett is currently considered the third richest person on Earth. He attended both the Wharton School of Business at the University of Pennsylvania and Columbia Business School in New York City.
Like George Soros, Warren Buffett was born in 1930 and became an active trader during the 1950s. Buffett Partnership. Ltd., his first firm, later acquired a textile business called Berkshire Hathaway, which served as the namesake for what would become one of the most successful holding companies in the world.
Buffett is also similar to Soros in his commitment to philanthropy. He founded The Giving Pledge along with Bill Gates in 2009. Billionaires who take the pledge promise to give at least half of their wealth to charitable causes, although Buffett went well beyond that requirement by pledging 99 percent of his vast fortune.
On top of this, Buffett is a great role model for living frugally and not wasting all your money on the trappings of wealth — something to aspire to even if you never make billionaire status.
Warren Buffett is clearly one of the most successful investors in the history of trading, and his donations will have a lasting impact on countless lives. Along with Soros, he's a great person to learn about as you begin your own journey as an investor.
Paul Tudor Jones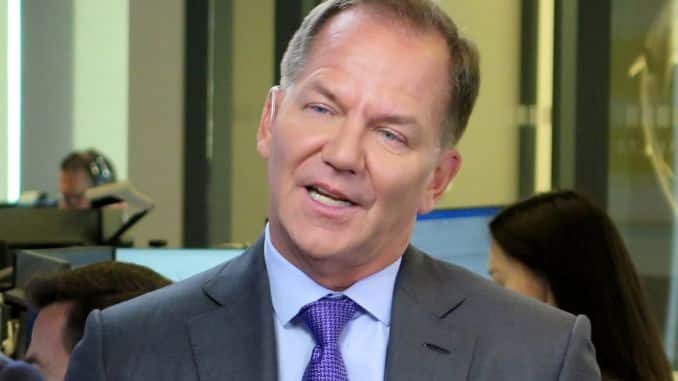 Although Paul Tudor Jones isn't a household name like George Soros or Warren Buffett, he's still used investing to generate significant wealth, with a net worth of nearly $5 billion. That makes him number 120 in the Forbes 400. Most of his wealth comes from his work with the Tudor Group, which he established in 1980.
The Tudor Group is a hedge fund holding company that includes commodities, currencies, fixed income, and equities. Paul Tudor Jones is the 22nd highest earner among hedge fund managers, and, like the other investors on this list, he uses a substantial percentage of that money to contribute to philanthropic organizations.
In addition to donations to other charities, Tudor Jones also founded the Robin Hood Foundation, an organization that focuses on poverty in and around New York City. It also offers disaster relief for the NYC metropolitan area. The Robin Hood Foundation is one of the 100 largest charities in the United States.
Paul Tudor Jones' most famous trade came in 1987 when he predicted Black Monday and took advantage of the crash by short-selling futures. That day saw the single most substantial percentage drop in American history, and Tudor Jones felt it coming before the rest of the market.
Similar to the other traders mentioned in this article, Paul Tudor Jones became who he is today by going against the grain and making unconventional trades. He also matches their philanthropic spirit and views his fortune as a way to make a difference.
John Paulson
Both Paul Tudor Jones and John Paulson are investors with close ties to New York City, and Paulson and Co. still operates in midtown Manhattan.
Born and raised in New York, Paulson went on to NYU as an undergraduate before attending Harvard Business School and further developing his approach.
Paulson and Co. was founded in 1994 and started with a fund of just $2 million. It grew to an astounding $300 million by 2003, and Paulson has continued to grow his net worth since then. His overall wealth is thought to be close to that of Paul Tudor Jones at just over $4 billion.
A substantial portion of Paulson's net worth came from a highly publicized trade in 2007. Like Paul Tudor Jones, Paulson predicted a crash and took advantage through credit default swaps, which led to personal profits of more than $4 billion.
Much of Paulson's wealth goes back into New York City, including donations to the NYU Stern School of Business and the Central Park Conservancy. He also gave Harvard's School of Engineering and Applied Sciences $400 million in 2015, the largest donation in the school's history.
The Bottom Line
Only a few people will ever match the results of these investors, but you can achieve your own success on a smaller scale by considering some of their tactics. These are just some of the countless traders who have made their mark on the history of investing and inspired future investors to follow their examples.