Zilliqa, the high-performance blockchain platform, has been making waves in the cryptocurrency space for its innovative approach to blockchain scalability. With its sharding technology, Zilliqa is able to process a significantly higher number of transactions per second than other blockchain networks.
And now, with its support for Ethereum Virtual Machine (EVM)-compatible decentralized applications (dApps), Zilliqa is taking its platform to the next level.
The introduction of EVM compatibility on Zilliqa means that developers can now deploy smart contracts written in Solidity and other EVM languages on the platform using Hardhat and Truffle development environments. This is a significant development, as Solidity is one of the most widely used smart contract programming languages in the blockchain ecosystem.
And it's not just developers who stand to benefit from this upgrade. Users will also be able to transfer ZIL using EVM wallets like MetaMask, which means there will be more options for users to interact with the Zilliqa network.
But like all major upgrades, the version 9 upgrade will require a temporary halt in withdrawals and deposits for up to 24 hours. This is to ensure a successful rollout of the upgrade and minimize any potential disruption to users.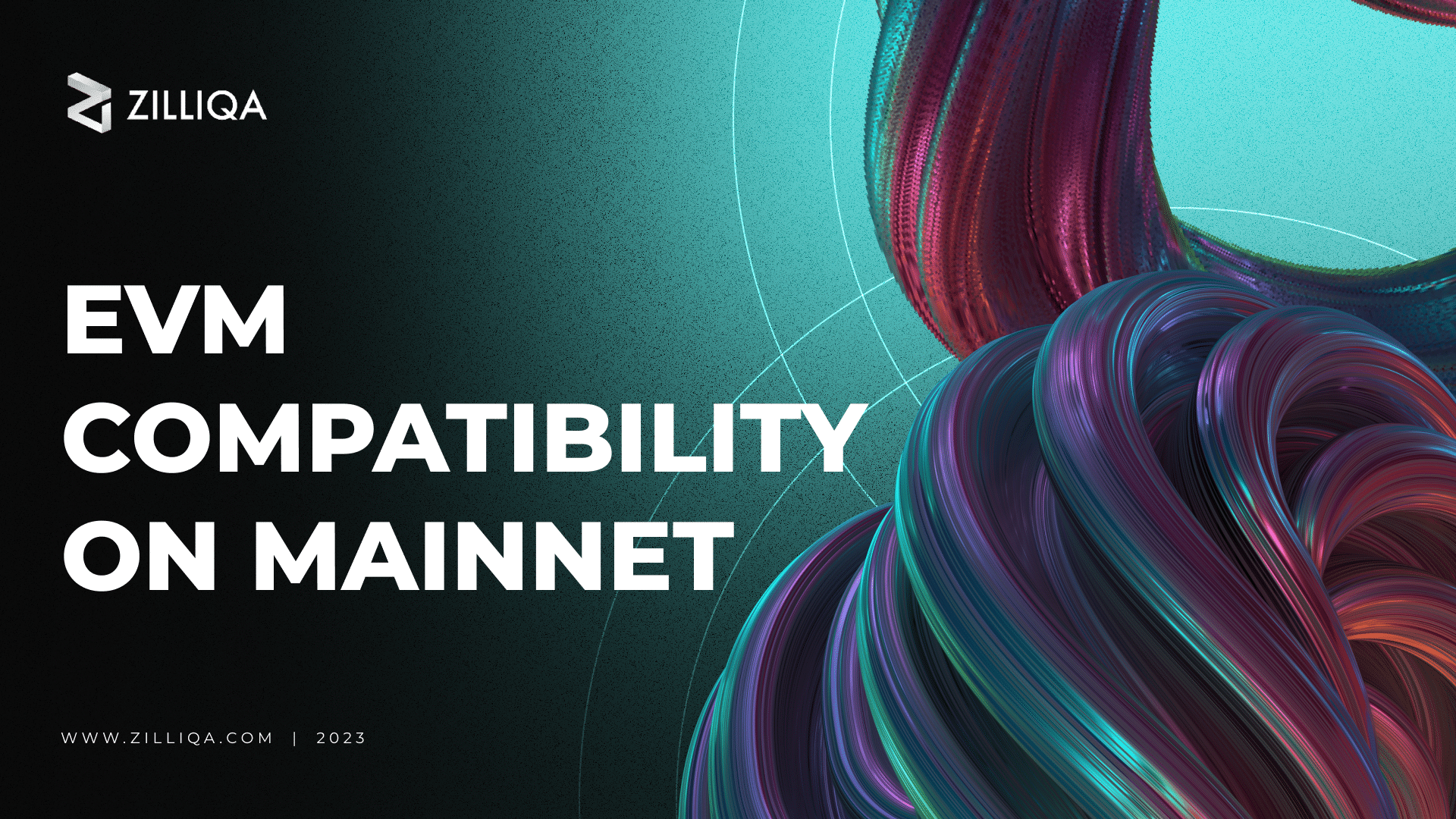 Zilliqa Records Major Milestone with EVM Compatibility Feature
As part of the broader shift to Zilliqa 2.0, this upgrade is focused on improving cost and efficiency. By introducing EVM compatibility, ZIL creates a more seamless and user-friendly experience for developers and users alike.
The introduction of EVM compatibility on Zilliqa is a major milestone in the platform's evolution. With this upgrade, developers can easily build dApps on ZIL and take advantage of the platform's scalability features. And with more dApps leveraging Zilliqa's scalability to provide a better user experience, we can expect to see the platform continue to grow in popularity.
Overall, Zilliqa's support for EVM-compatible dApps is a testament to the platform's commitment to innovation and growth. It's exciting to see how Zilliqa will continue to evolve and what new features and upgrades they will bring to the blockchain space.
Broker
Benefits
Min Deposit
Score
Visit Broker