The Canadian dollar is on a roll, riding high on a wave of positive economic indicators and some good old-fashioned luck, with the loonie strengthening against the US dollar.
So, what's behind the Canadian dollar's recent gains? It's a combination of factors, really. For one, the US Federal Reserve has reevaluated its monetary policy outlook, which has led to a change in market sentiment. This has also been influenced by the recent turmoil in the US banking sector, which resulted in the failure of two mid-sized regional lenders – SVB and SBNY.
But the loonie isn't just benefiting from the woes of its southern neighbor. The Canadian economy is also looking brighter, with a positive trend in the housing market and strong job growth. Canadians are feeling more confident and are spending more, which is leading to increased economic growth.
And let's not forget about oil. Canada is a major hydrocarbon exporter, so when fossil fuel prices rise, the country's currency tends to appreciate due to better terms of trade. The recent supply disruption risks in the Middle East have pushed crude oil prices up by around 15% since March 20th, which has certainly helped the loonie soar.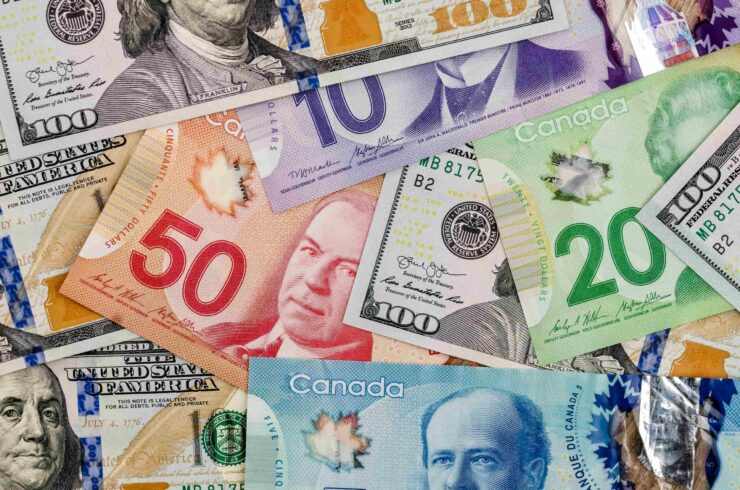 What next for the Canadian Dollar
But what about the future? Should we be worried that the Canadian dollar's gains are just a flash in the pan? If that's the case, what can investors do to capitalize on the Canadian dollar's recent gains?
Well, the energy sector is expected to see significant growth in the coming years, so that's certainly worth keeping an eye on. And with favorable government policies that incentivize home ownership, the real estate sector is also poised for growth.
In conclusion, the Canadian dollar is doing pretty well for itself these days. And as Canadians, we can't help but feel a sense of pride when we see our currency holding its own against the US dollar. So let's raise a glass to the loonie and hope it continues to soar!
Broker
Benefits
Min Deposit
Score
Visit Broker