The modest climb seen in the UK pound this Wednesday morning reflects a sense of cautious optimism among investors as they await three significant economic drivers that could shape the currency's trajectory.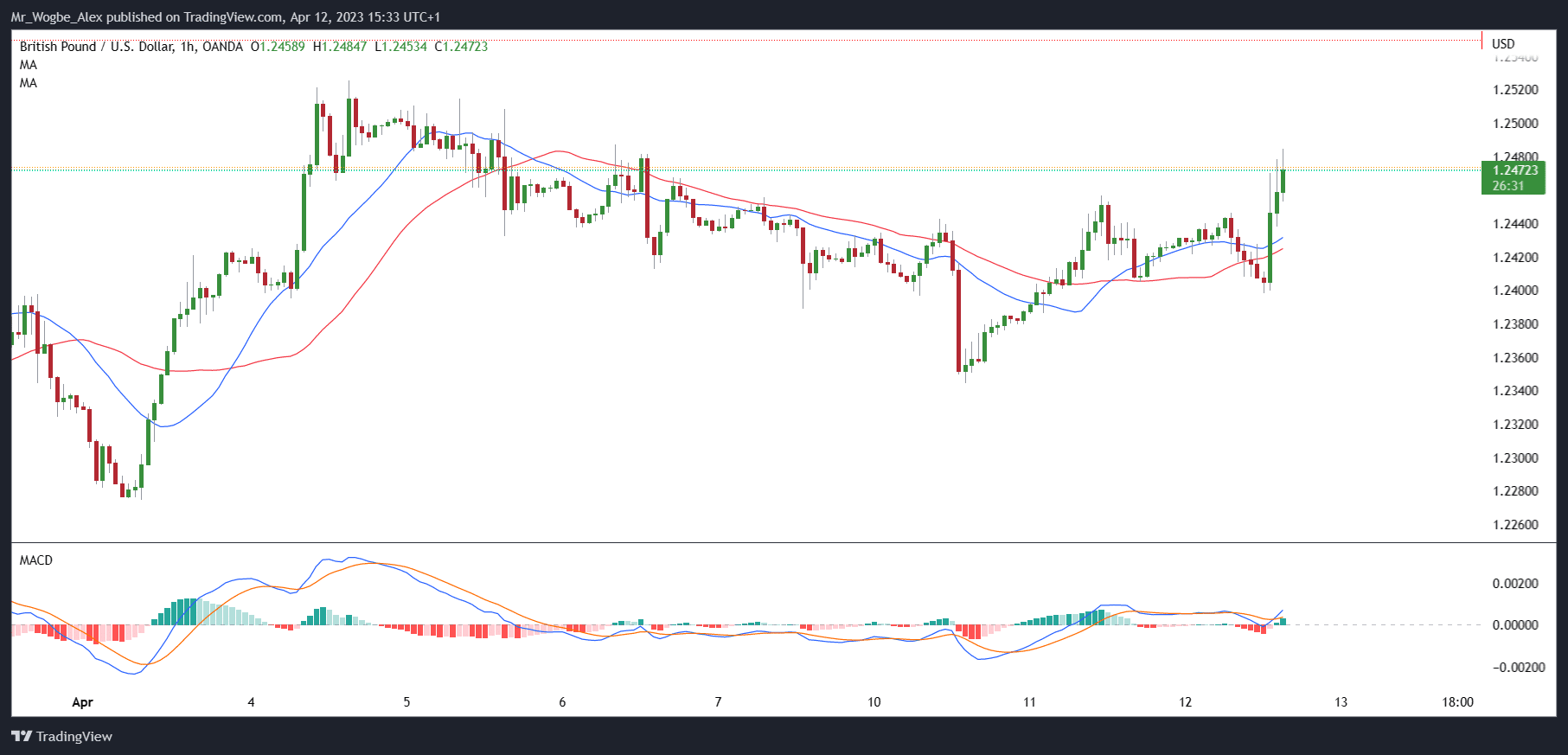 US CPI Report: The Main Event
The US Consumer Price Index (CPI) report has taken center stage and dominated global market headlines. Analysts have predicted that elevated inflation figures could result in a more hawkish outlook, which may restrict the GBP's upside potential. This report comes in the wake of last week's strong US non-farm payroll data, which showed a significant increase in job creation, further fueling market expectations of a thriving US economy.
FOMC Minutes: A Peek into the Minds of the Fed
Next, the release of the Federal Open Market Committee's (FOMC) minutes is another significant event today. Although analysts predict it may not have as much impact as the CPI report, it will provide insights into the Fed's decision to hike interest rates during the recent banking crisis's height. The minutes may also reveal any plans for rate cuts later this year, which could provide some relief to the UK pound.
Governor Bailey's Speech: Guidance for the BOE's Meeting
Lastly, investors are eagerly awaiting Bank of England (BOE) Governor Bailey's speech in Washington. The speech comes ahead of the BOE's upcoming meeting, which is currently favored to result in a 25 basis point hike. However, other major central banks have paused their hiking cycles, and considering the IMF's weak economic growth forecast for the UK, there's a chance that the BOE may follow suit.
What Happens Next for the UK Pound?
While these events could result in short-term volatility for the UK pound, analysts remain bullish on its long-term prospects. The UK's economy is recovering well, and the BOE's decision to hike rates is a positive sign of confidence in the country's growth.
In summary, today's economic events have the potential to shape the UK pound's trajectory in the short term. However, analysts believe that the country's strong fundamentals and economic growth prospects should support the currency in the long term. Investors must brace themselves for some volatility, but ultimately the future of the UK pound looks promising.
Broker
Benefits
Min Deposit
Score
Visit Broker