Service for copy trading. Our Algo automatically opens and closes trades.
The L2T Algo provides highly profitable signals with minimal risk.
24/7 cryptocurrency trading. While you sleep, we trade.
10 minute setup with substantial advantages. The manual is provided with the purchase.
79% Success rate. Our outcomes will excite you.
Up to 70 trades per month. There are more than 5 pairs available.
Monthly subscriptions begin at £58.

In the wide and active foreign exchange (forex) market, traders look for chances to benefit from changes in currency exchange rates. Many traders use Forex signals on Telegram, which are trade advice or alerts delivered by seasoned traders or automated systems, to improve their trading tactics. Numerous groups and channels have arisen as a result of the popularity of messaging apps like Telegram, which provide Forex recommendations to its subscribers. But the fundamental query is still alive: Can you actually rely on Telegram's Forex signals?
Learn 2 Trade Free Signals Service

Get 3 Free Signals per Week
No Payment or Card Details Needed
Test the Effectiveness of our High-Level Signals
Major, Minor, and Exotic Pairs Covered

Forex Signals
To help other traders make educated judgments in the foreign currency (forex) market, experienced traders or automated systems issue trade advice or alerts known as forex signals. With the help of suggested entry and exit locations, stop-loss and take-profit levels, as well as the trade's logic, these signals seek to discover potential trading opportunities.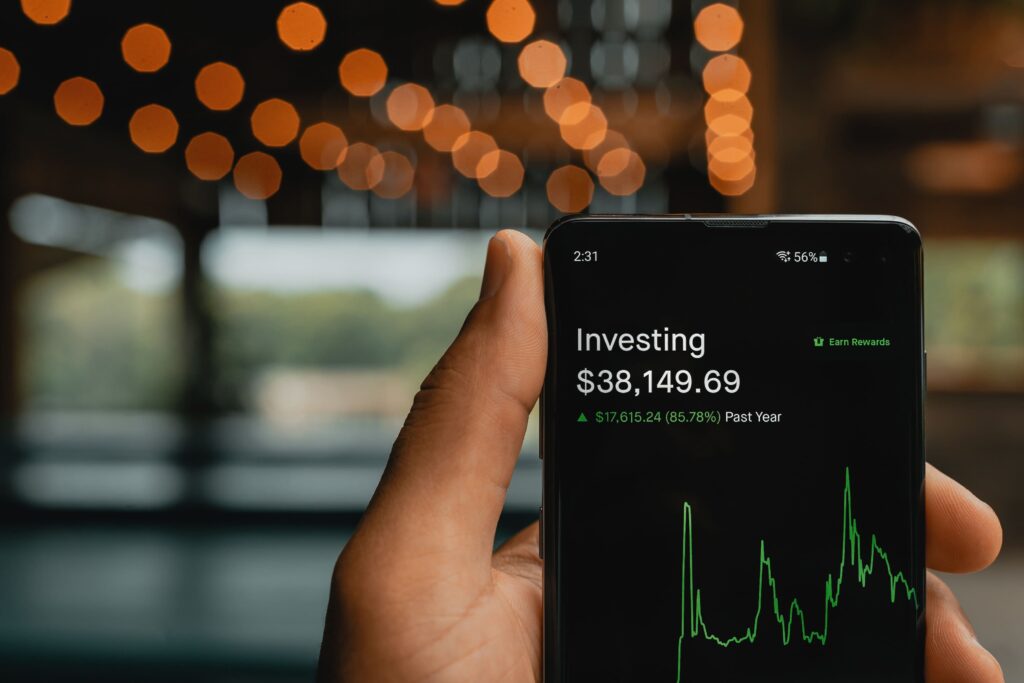 Professional traders that conduct technical and fundamental market analysis can manually develop forex signals. They can also be produced automatically by specialized software or algorithms that search the market for particular trends, signs, or circumstances. Following then, the signals are distributed to subscribers via a number of channels, including Telegram.
By giving traders trading ideas and analyses based on the experience of the signal provider, forex signals serve to save them time and effort. As an addition to their own research and trading methods, traders might decide to follow these indications and place trades as a result.
The success of Telegram's forex signals is a result of the app's usability and accessibility. The creation of channels or groups on Telegram enables signal suppliers to disseminate their signals with a large audience of users. The signals can be received instantly on traders' smartphones or other devices by joining these channels or groups.
Components
Before depending on forex signals, traders should comprehend their essential components. These elements consist of:
Entry Price: The advised price at which to enter a trade, typically supported by particular market circumstances or signs.
Stop Loss: The pre-set price level at which the trade should be closed to prevent further losses in the event that the market swings against the trade.
The recommended price level at which the deal should be terminated to lock in profits if the market moves in the trader's favor.
The justification offered by the signal source for the trade advice is referred to as the trade rationale. Technical analysis, fundamental analysis, or a combination of the two may be used in this.
Before believing and acting on forex signals, traders should carefully assess them. It is crucial to take into account aspects like the signal provider's dependability and track record, the regularity of their signals, and how well their trading strategy fits the trader's own preferences and risk tolerance.
Additionally, traders need to be aware that the accuracy or profitability of forex signals is not guaranteed. There is always a chance of losing money when trading on the FX market because it is fundamentally unpredictable and volatile. To create a well-rounded trading strategy, it is advised to integrate forex signals with individual analysis, risk management techniques, and continual education.
By utilizing the Learn 2 Trade Telegram channel to receive forex recommendations, you may trade currencies without conducting any market research.
Technical or fundamental analysis, as well as the necessity to spend hours glued to your device investigating price swings, are no longer necessary as a result. Instead, our Telegram Forex signals will text a notification to your phone as soon as a trading opportunity presents itself. Use the top UK-based Forex trading platform for beginners to be safe.
Learn 2 Trade Free Signals Service

Get 3 Free Signals per Week
No Payment or Card Details Needed
Test the Effectiveness of our High-Level Signals
Major, Minor, and Exotic Pairs Covered

Our premium subscription will provide you access to an average of 5 ideas each day if you want to fully experience Learn 2 Trade signal experiences, which also involve trading in stocks, commodities, and cryptocurrencies. There is a 30-day money-back guarantee included with this.
The Pros of Free Forex Signals on Telegram
For traders trying to improve their trading techniques without spending more money, free forex signals on Telegram have a number of benefits. Investigating the benefits of free forex signals on Telegram:
Cost-effective: Free forex signals' lack of a financial investment is arguably their most important benefit. Without spending money on pricey signal providers or subscriptions, traders can receive helpful trade ideas and market analyses. Free forex signals are thus a tempting choice, especially for traders who are just getting started or have little trading capital.
Exposure to a Variety of Trading Styles: Free forex signal providers are frequently included on Telegram channels that offer a variety of trading tactics, strategies, and trading styles. Through this exposure, traders can examine different trading strategies and get insight from the experiences and viewpoints of diverse signal sources. It increases their knowledge base and can eventually assist them in creating their own trading techniques.
Learning & Education: For traders, especially those who are new to the forex market, free forex signals can be useful educational tools. Traders can learn more about market analysis methods, entry and exit strategies, risk management, and general trading methodology by examining the signals offered. Understanding how seasoned traders spot and seize trading chances can be a useful learning experience for traders.
Testing Signal Providers: Before committing to paying services, traders have the chance to assess and test the signal providers using free forex signals on Telegram. The accuracy, consistency, and dependability of the free signals can be evaluated by traders by monitoring their performance and examining the signals' results. This evaluation procedure aids traders in making educated choices on upgrading to premium signal offerings from the same provider or subscribing to a paid signal service.
Supplement to Personal Analysis: Free forex signals can be utilized as an addition to an individual trader's own market analysis. They may provide traders new trading concepts and viewpoints that they had not before explored. Trades can be more effectively executed when traders combine their own analysis with the information from free signals.
Learn 2 Trade Free Signals Service

Get 3 Free Signals per Week
No Payment or Card Details Needed
Test the Effectiveness of our High-Level Signals
Major, Minor, and Exotic Pairs Covered

While free forex signals provide many benefits, it is crucial to keep in mind that there may also be drawbacks and restrictions. Before following free signals at random, traders should use prudence and do their research. It is important to carefully analyse factors including the signal provider's reputation and track record, the reliability of their signals, and how well they fit the trader's trading philosophy and risk tolerance. Our traders at Learn 2 Trade can have faith in our signals. Here, all traders can view our Trust Pilot rating.
In the end, free forex signals on Telegram can be a helpful tool for traders, especially those who are just starting out or wishing to experiment with various trading approaches. To create a knowledgeable and autonomous attitude to trading, it is crucial to use them as a tool in addition to personal analysis, risk management techniques, and ongoing education.
The Cons of Free Forex Signals on Telegram
Free forex signals on Telegram provide many benefits, but it's important to think about the risks and restrictions of relying only on these signals. Examining the drawbacks of utilizing free forex alerts on Telegram.
Lack of Quality Control: When compared to paid signal services, free forex signals on Telegram frequently do not undergo rigorous quality control procedures. The reliability and accuracy of the signals might vary greatly because anyone can set up a Telegram channel and declare themselves to be a signal source. Traders may encounter signal providers who lack the essential knowledge or use shaky tactics, producing signals that are erroneous or misleading. Before putting your trust in a signal provider, you must be cautious and do your homework.
Questionable Expertise and Credibility: The absence of a verification process for signal providers on Telegram raises concerns about the expertise and credibility of free signal providers. Traders may encounter signal providers who have limited experience or lack a proven track record. It becomes challenging to assess the reliability and accuracy of the signals without verifiable information about the provider's background and qualifications.
Potential for Misleading Signals: Free forex signal providers may prioritize quantity over quality since there is no financial commitment involved. Some providers may generate an excessive number of signals without conducting thorough analysis, leading to misleading or low-quality recommendations. Traders must be cautious and carefully evaluate the signals before acting upon them to avoid potential losses.
Signal Delivery Delays: Signal delivery delays may occur in Telegram channels with a lot of subscribers. This delay may be an issue, particularly in volatile markets where prompt execution is essential. Traders who rely only on free forex signals run the risk of losing money or missing out on profitable trades because of delayed signal delivery.
Lack of Personalization and Tailoring: Free forex signals on Telegram are frequently impersonal and are not adjusted to the preferences or risk appetite of certain traders. These signals may not exactly match a trader's unique trading style or objectives because they are frequently made available to a big number of users. Traders must carefully evaluate whether the signals fit their personal trading philosophy and method of risk management.
Overreliance on Signals: The urge to mindlessly follow signals without fully grasping the underlying logic is a common problem when using free forex signals. Trading skills and decision-making capabilities can be hampered by an overreliance on signals. It is essential to enhance personal analysis and judgement with free signals rather than depending completely on them.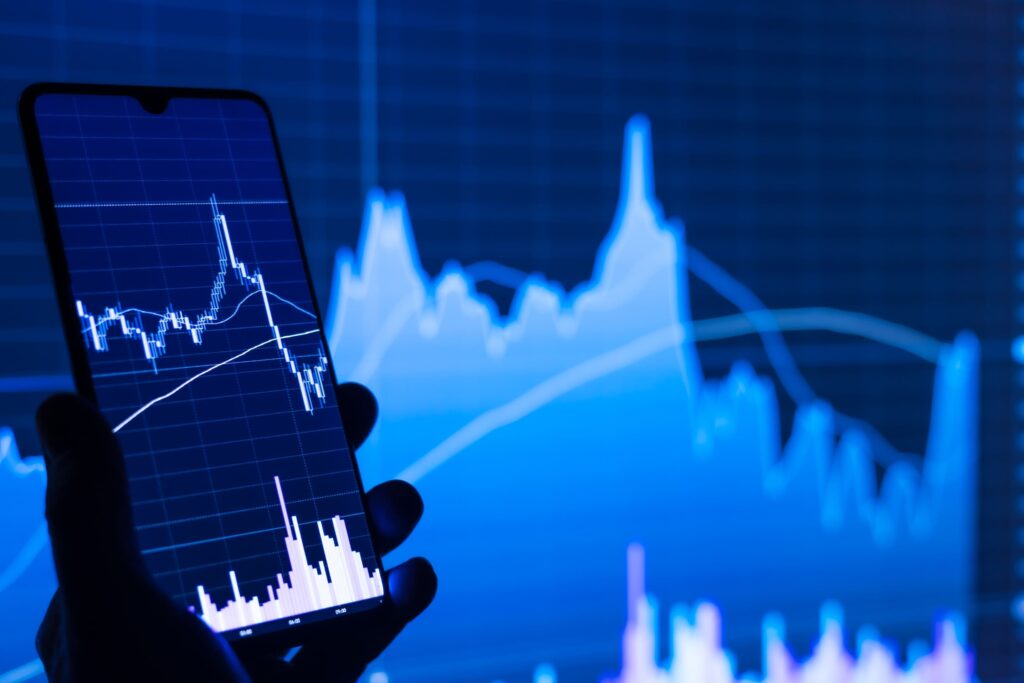 In conclusion, traders must be aware of the potential drawbacks even though free forex signals on Telegram provide cost-saving advantages and access to trade ideas. The elements that need to be carefully considered include a lack of quality control, dubious knowledge, false signals, delayed delivery, a lack of personalisation, and excessive dependency.
Trading professionals should do their homework, assess the reliability of the signal providers, and use free signals to complement their own study and trading methods. For long-term success in the forex market, one must develop a well-rounded strategy to trading that incorporates ongoing education and personal skill development.
Learn 2 Trade Free Signals Service

Get 3 Free Signals per Week
No Payment or Card Details Needed
Test the Effectiveness of our High-Level Signals
Major, Minor, and Exotic Pairs Covered

At Learn 2 Trade, our traders may have confidence in our signals. All traders can see our Trust Pilot rating right here. Additionally, Learn 2 Trade offers a support team that is available to respond to any queries from our traders. Due to the numerous scammers posing as Learn 2 Trade, we do not offer help chats on the Telegram channels.
Trustworthiness of Forex Signals
It's essential to assess the reliability of forex signals on Telegram in order to safeguard your trading capital and make wise choices. While there are trustworthy signal providers on Telegram, it is important to use caution and perform careful assessments. Here are some important aspects to take into account while determining the reliability of forex Telegram signals:
Analysis of Historical Performance: A crucial stage is to examine the historical performance of forex signal providers. Check the provider's track record for transparency, paying attention to things like win rates, risk-to-reward ratios, and consistency over time. A trustworthy provider must to be prepared to give verified performance information or grant access to earlier signals. Analyze how they performed in various market scenarios and gauge their capacity to provide reliable profits.
Signal Verification: Verify the accuracy and efficacy of the signals by contrasting them with current market information. Be sure to keep an eye on the suggested entry and exit locations, stop-loss levels, and take-profit levels. Observe how these signals perform over a predetermined time frame and contrast the results with the provider's assertions. You can evaluate the signal's dependability and profitability with the use of this examination.
Disclosure and Transparency: Reputable signal providers should be open and honest about their trading methods and tactics. They should be transparent about their methods for conducting market analysis, the tools or indicators they employ, and how they handle risk. providers who provide thorough justifications and explanations for their services
Feedback and reviews from the community: Get involved in the forex trading scene and ask other traders for their opinions on particular signal providers. Participate in internet discussion boards, social media groups, and forums to learn from traders who have used the signals in the past. To be sure that the signal supplier is reliable, look for encouraging endorsements from reliable sources in testimonials, reviews, or recommendations.
Communication and support: Consider the signal provider's level of support and communication while making this assessment. Open lines of communication, timely responses to questions or concerns, and support when required are all characteristics of reliable providers. Look for service providers who can supply traders with more information to help them better comprehend the signals and the forex market, such as educational materials, market analysis, or other insights.
Independent Analysis: Examine the market and the signals independently on your own. Use the signals as a guide, but rely on your own research and discretion when making trading decisions. This method ensures that you have a thorough awareness of the market dynamics and enables you to validate the signals.
Risk Management: Pay close attention to the signal provider's approach to risk management. Reputable suppliers will stress the significance of risk management and give precise instructions on establishing stop-loss levels and controlling transaction sizes. They should also promote responsible trading practises and highlight the inherent dangers associated with trading.
Conclusion
In conclusion, traders wishing to improve their trading techniques and receive knowledge from seasoned traders may find Telegram forex signals to be a useful resource. Before relying on these signals for trading decisions, it is crucial to examine them cautiously and assess their veracity.
Take into account aspects like past performance, signal verification, transparency, community feedback, communication and support, independent analysis, and risk management while evaluating the reliability of forex signals on Telegram. You can choose which signal sources to follow and believe in more intelligently by carefully weighing these factors.
Learn 2 Trade Free Signals Service

Get 3 Free Signals per Week
No Payment or Card Details Needed
Test the Effectiveness of our High-Level Signals
Major, Minor, and Exotic Pairs Covered

It is essential to remember that forex signals, while beneficial, have limitations and potential drawbacks. The lack of quality control, questionable expertise, misleading signals, delayed delivery, limited personalization, and the risk of overreliance are important factors to consider. Therefore, it is crucial to use signals as a supplement to your own analysis and trading strategy rather than relying solely on them.
Additionally, always practice proper risk management and exercise caution when executing trades based on forex signals. The forex market is inherently volatile and unpredictable, and there is no guarantee of profitability. Developing your trading skills, continuously educating yourself, and staying updated with market trends are essential for long-term success in forex trading.