In a striking comeback, the U.S. dollar is flexing its muscles once again, fueled by the unwavering strength of the U.S. economy and the surge in Treasury yields. Despite facing a barrage of challenges, including recent banking sector turbulence, American business activity and the labor market have shown an impressive ability to weather the storm.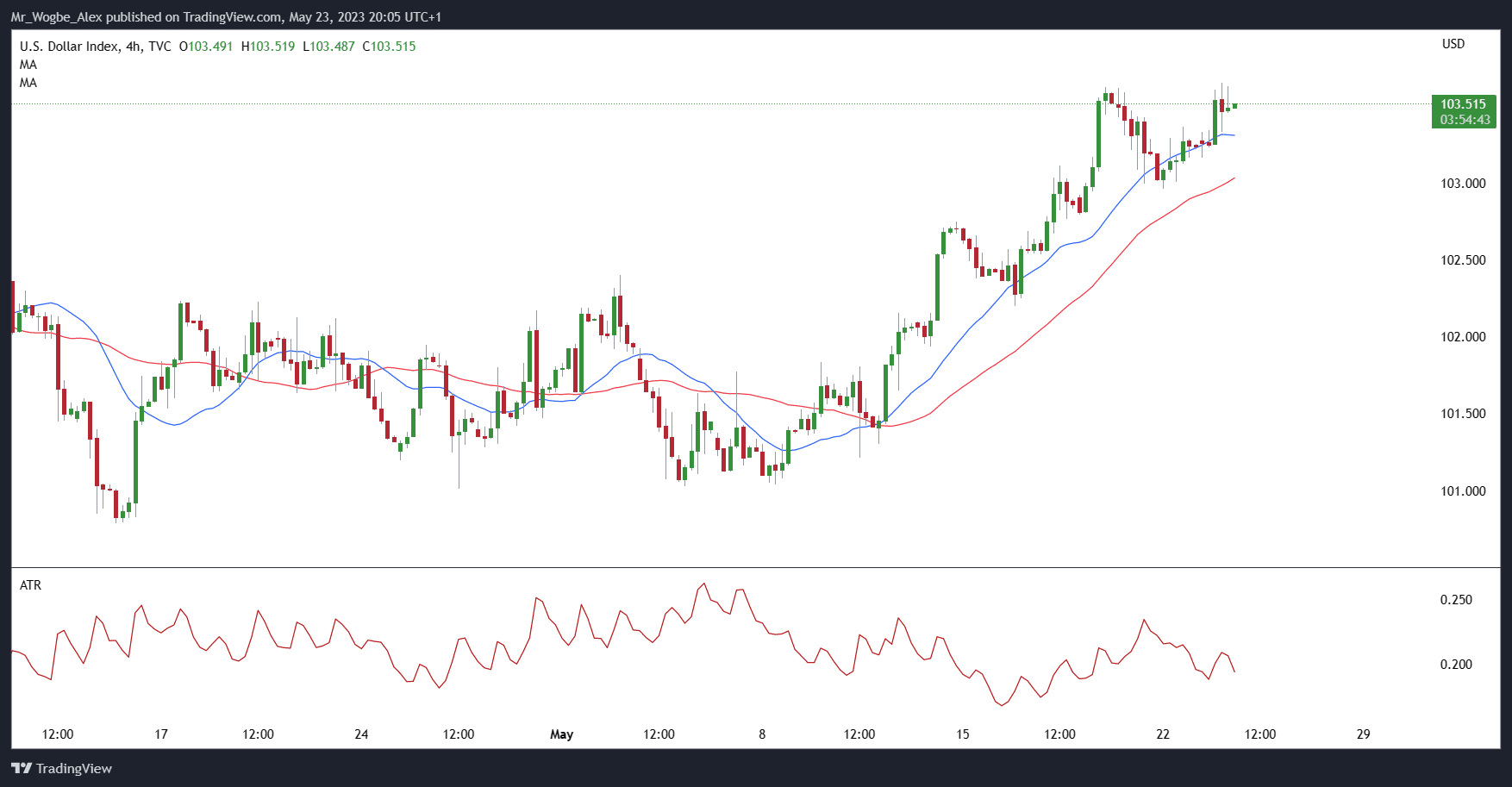 This economic resilience has caught the attention of certain Federal Reserve officials, who have donned their hawkish hats, advocating for additional tightening measures and prolonging the era of higher interest rates. Consequently, yields have made a mighty rebound, with the 2-year note catapulting from a recent low of 3.65% to a staggering 4.4% at one point earlier today.
U.S. Dollar Dominance Puts Pressure on Developed-Market Currencies
While the U.S. dollar celebrates its grand return, developed-market currencies, such as the euro and the yen, are feeling the sting of its resurgent power. The EUR/USD currency pair, in particular, has taken a steep dive, shedding nearly 3% since reaching its peak in May. It's not all bad luck for the common currency, though, as some idiosyncratic factors, like the manufacturing activity slump in Germany, have played a supporting role in its underperformance.
Nevertheless, it's the mighty U.S. dollar that remains the undisputed heavyweight champion in this currency bout.
Meanwhile, an impending bullish catalyst looms on the horizon in the form of the U.S. debt ceiling impasse. Brace yourself for a dramatic surge in volatility if Congress fails to see eye-to-eye on lifting the country's borrowing capacity soon. In these uncertain times, investors tend to seek refuge in safe-haven assets, and that's where the U.S. dollar shines brightest.
Broker
Benefits
Min Deposit
Score
Visit Broker