Service for copy trading. Our Algo automatically opens and closes trades.
The L2T Algo provides highly profitable signals with minimal risk.
24/7 cryptocurrency trading. While you sleep, we trade.
10 minute setup with substantial advantages. The manual is provided with the purchase.
79% Success rate. Our outcomes will excite you.
Up to 70 trades per month. There are more than 5 pairs available.
Monthly subscriptions begin at £58.

If you are interested in the world of decentralized applications (DApps), you might have heard of Tron (TRX), one of the most popular blockchain platforms for creating and running DApps. But what exactly is Tron, and what are its main features and top protocols?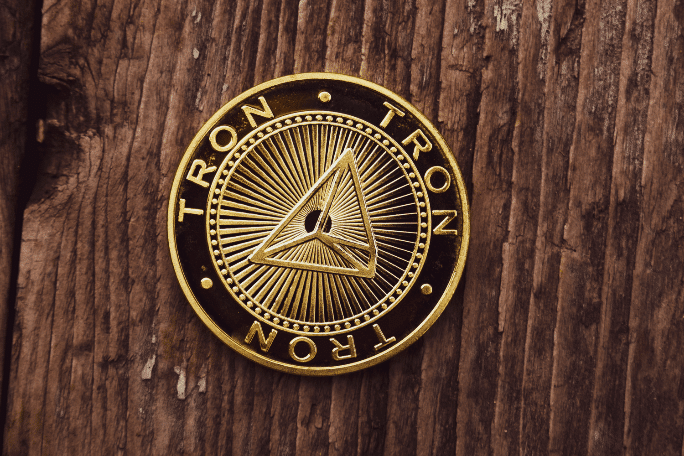 Here, we will explore some key details about Tron and highlight its top 5 protocols, so you can learn more about this innovative project and how it can benefit you.
What is Tron (TRX)?
Tron is a decentralized, blockchain-based operating system with smart contract functionality, proof-of-stake principles as its consensus algorithm, and a native cryptocurrency known as TRX. It was created in 2017 by Justin Sun and has been overseen and supervised by the TRON Foundation, a non-profit organization based in Singapore.
Tron aims to provide a global digital content entertainment system that allows content creators to connect with their audiences directly without intermediaries like YouTube, Facebook, or Apple.
By eliminating centralized platforms, Tron hopes to reduce the commission fees for content creators and make content more affordable for consumers. Tron also supports various kinds of blockchain systems and DApps, offering high throughput, high scalability, and high availability for developers.
Tron has its own native token, TRX, which is used as the basic unit of account on the Tron network. TRX can also be used to purchase other tokens issued on Tron, such as TRC10 and TRC20 tokens.
TRX holders can also obtain energy and bandwidth by freezing their TRX, which is needed to execute smart contracts and make transactions on the network. Additionally, TRX holders can obtain voting rights and participate in the governance of the network by electing super representatives.
Tron has an uncapped total supply and had 89.6 billion in circulation as of the time of this post. TRX is listed on multiple exchanges and has a market capitalization of about $7 billion, ranking as the 10th largest cryptocurrency by market cap.
Top 5 Protocols on Tron by Total Value Locked
One of the ways to measure the popularity and success of a DeFi protocol is by looking at its total value locked (TVL), which represents the amount of assets that are deposited or staked in the protocol by users. The higher the TVL, the more trust and demand the protocol has among users.
Tron has a rich and diverse ecosystem of protocols that offer various services and functionalities for users and developers. Here are some of the top 5 protocols on Tron that you should know about:
JustLend is Tron's first official lending platform that uses an algorithm to determine the interest rates of its fund pools based on the supply and demand of Tron assets. Users can lend or borrow various assets on JustLend and earn passive income or leverage their positions. JustLend aims to become Tron's first official algorithm-powered decentralized bank.
JustLend currently holds $3.88 billion in TVL, accounting for over 66% of the total TVL in Tron.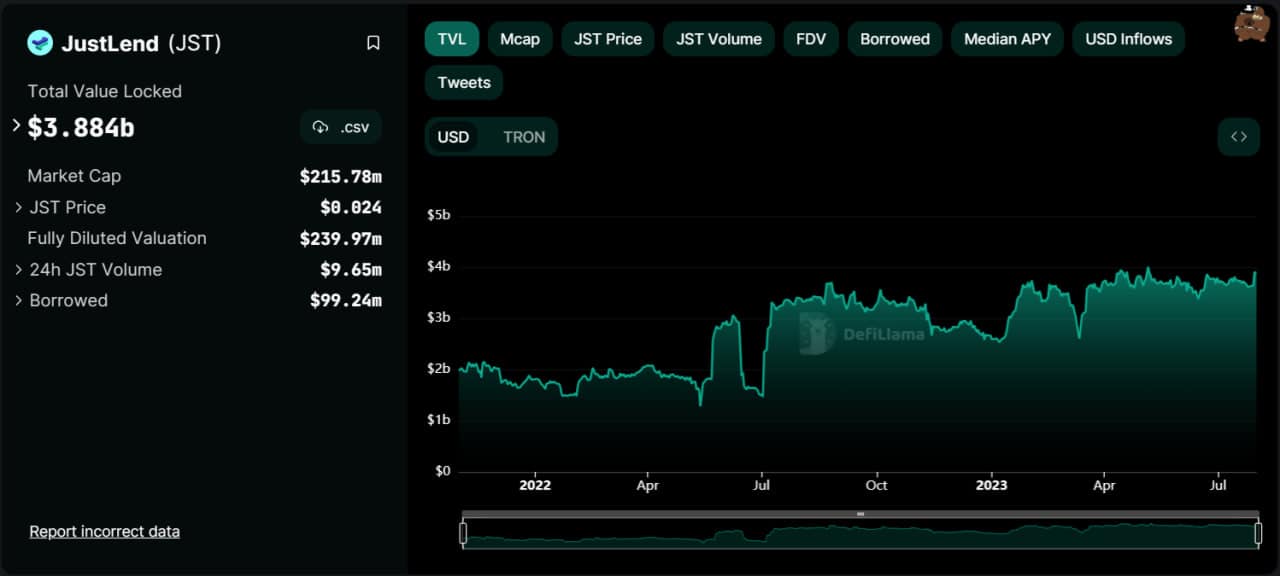 JustStable is Tron's first decentralized stablecoin lending platform that provides the best gateway to access DeFi. Users can deposit their TRX or other supported tokens as collateral and borrow stablecoins such as USDJ or USDT at low interest rates. Users can also earn interest by supplying liquidity to the platform or staking their tokens to receive rewards.
JustStable currently holds $1.35 billion in TVL.

SUN is a DeFi platform that offers various services and products such as staking, mining, lending, swapping, NFTs, and more. SUN also has its own governance token called SUN, which can be used to vote on proposals and participate in the development of the platform.
SUN currently holds $568.9 million in TVL.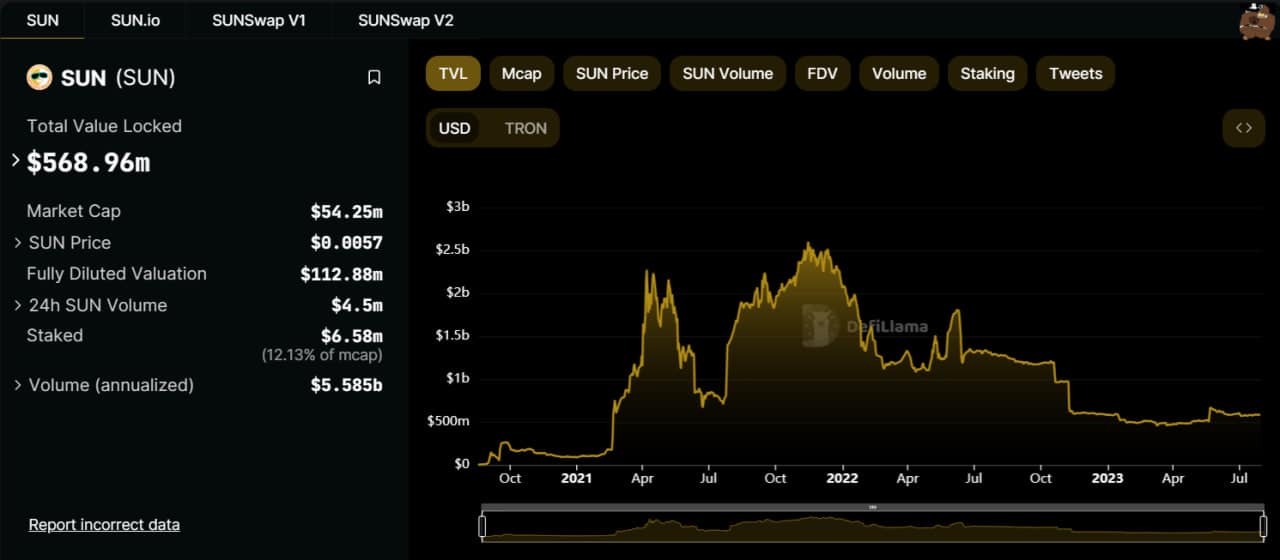 UniFi Staking is a staking platform that allows users to stake their UNIFI tokens and earn rewards from various sources, such as trading fees, governance fees, liquidity mining fees, and more. UNIFI is the governance token of the UniFi Protocol DAO, a cross-chain DeFi protocol that aggregates liquidity from multiple blockchains.
Unifi Staking currently holds $5.17 million in TVL.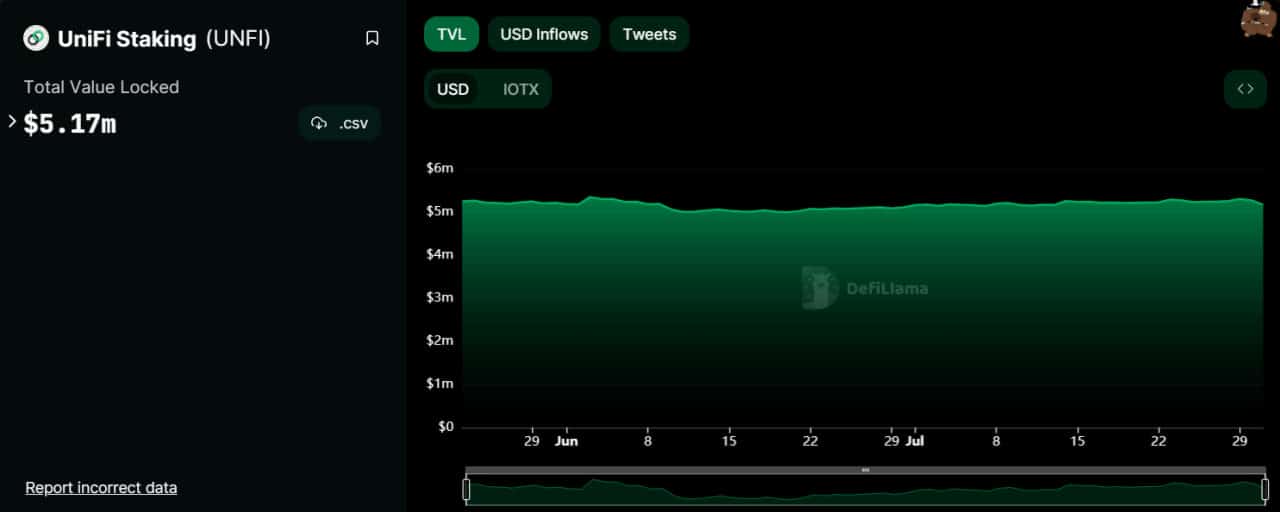 SocialSwap is a decentralized exchange aggregator that offers users the best prices and lowest slippage across multiple DEXes on Tron. SocialSwap also has its own token called SST, which can be used to stake, govern, and receive trading fee refunds from the platform.
SocialSwap currently holds over $767,000 in TVL.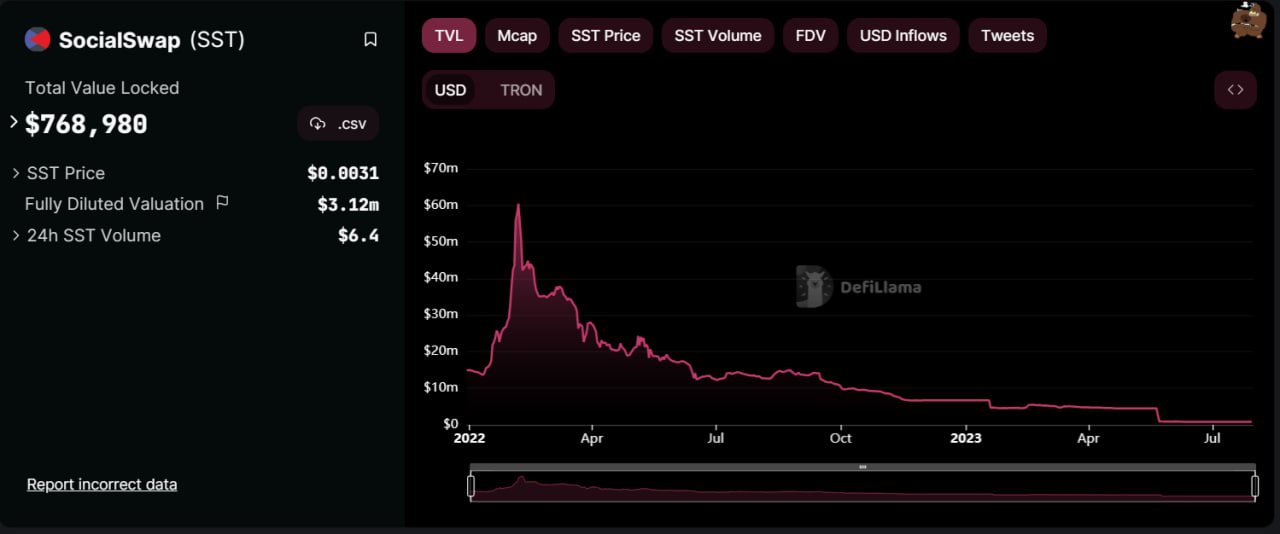 Final Word
Tron is a powerful and versatile blockchain platform that offers a range of possibilities for content creators, consumers, and developers. With its high-performance network, user-friendly tools, and vibrant ecosystem, Tron is one of the leading platforms for building and running DApps in various domains, such as entertainment, gaming, DeFi, and NFTs.
Broker
Benefits
Min Deposit
Score
Visit Broker