Bitcoin enthusiasts and political pundits alike are abuzz following Florida Governor Ron DeSantis's dynamic launch of his presidential campaign. What sets DeSantis apart from his competitors? Well, it's his unwavering support for Bitcoin, a digital currency that has garnered significant attention and controversy in recent years.
In a captivating Twitter Spaces event, alongside none other than tech billionaire Elon Musk, DeSantis outlined his priorities for the nation, sending shockwaves through the political landscape.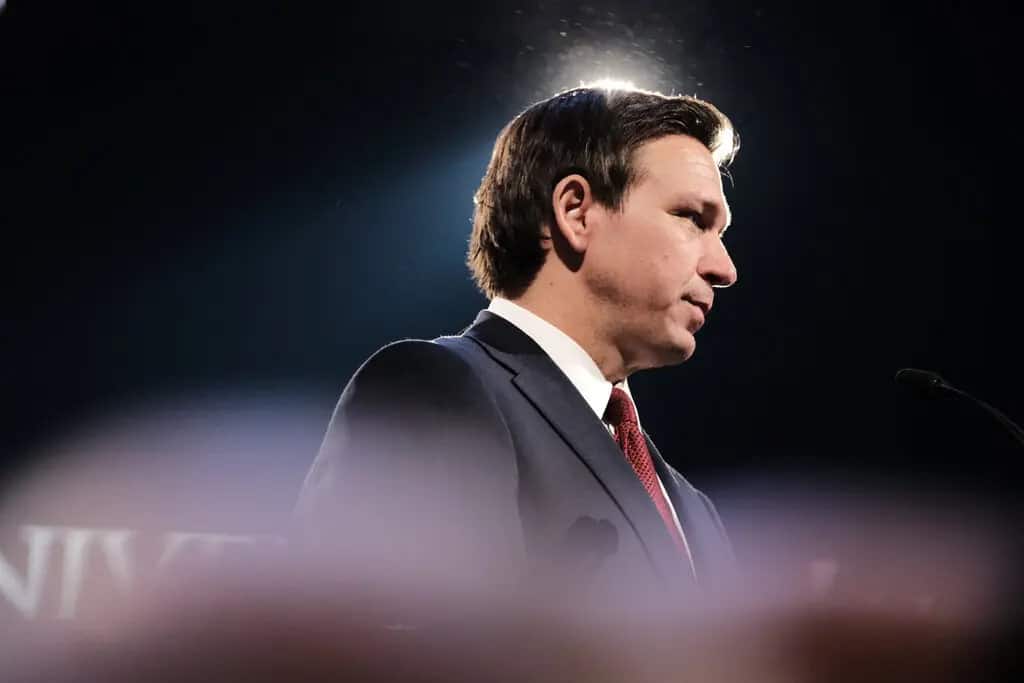 The Powers That Be Dislike Bitcoin: DeSantis
While DeSantis touched on familiar Republican talking points, such as criticizing Disney and "woke" corporations, it was his spirited discussion on cryptocurrencies that truly stole the spotlight. With the audacity of a true disruptor, he fearlessly expressed his admiration for Bitcoin and called out the adversarial stance of the current administration.
According to DeSantis, the powers that be in Washington harbor disdain for Bitcoin because it operates outside their control. He went so far as to suggest that if the current regime continues for another four years, they might attempt to stifle the growth and potential of this decentralized currency.
But what makes DeSantis's pro-Bitcoin stance truly intriguing is the political calculus behind it. By aligning himself with the crypto community, he has carved out a unique position as the first major presidential candidate to openly embrace cryptocurrencies. This strategic move is certain to unlock a flood of campaign donations from crypto enthusiasts, as their love for digital assets often outweighs political ideology.
Just take the recent Bitcoin Miami conference, where even Democratic Rep. Robert F. Kennedy Jr.'s appearance failed to dampen the community's enthusiasm. DeSantis' early support from this highly motivated and affluent constituency, comprised of millionaires and billionaires, places him squarely in the driver's seat of the presidential race.
While some may question DeSantis's exclusive focus on Bitcoin, leaving out the broader crypto market and other popular cryptocurrencies like Ethereum, it can be seen as a shrewd decision. Bitcoin remains the only digital asset that regulators have not attempted to classify as a security, giving it a unique advantage in terms of acceptance and legitimacy. By championing Bitcoin, DeSantis can rally its devoted community while avoiding potential regulatory pitfalls associated with other cryptocurrencies.
Broker
Benefits
Min Deposit
Score
Visit Broker