Service for copy trading. Our Algo automatically opens and closes trades.
The L2T Algo provides highly profitable signals with minimal risk.
24/7 cryptocurrency trading. While you sleep, we trade.
10 minute setup with substantial advantages. The manual is provided with the purchase.
79% Success rate. Our outcomes will excite you.
Up to 70 trades per month. There are more than 5 pairs available.
Monthly subscriptions begin at £58.

In an era marked by technological innovation and the power of blockchain, the concept of ownership has taken on a whole new dimension. Imagine having the ability to own a part of your favorite influencer, celebrity, or even a close friend. Welcome to the world of Friend.Tech, an ingenious decentralized social media platform that has revolutionized the way we socialize, monetize, and engage with our online connections.
Understanding Friend.Tech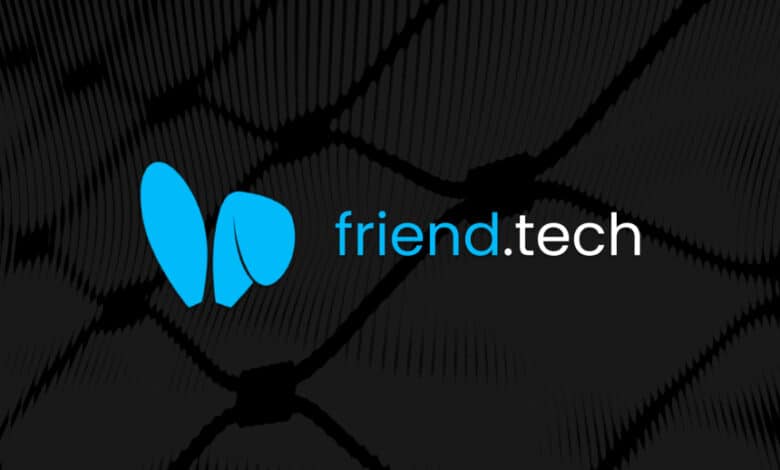 Friend.Tech introduces a groundbreaking approach to social networking, leveraging the capabilities of Coinbase's Layer 2 blockchain, Base. The platform's core functionality lies in empowering users to tokenize their digital identity through the buying and selling of "keys," previously referred to as shares. The innovation doesn't stop there; when users acquire these keys, they effectively become shareholders in the lives of those they follow, creating an entirely new dimension of interaction.
A Familiar Concept with a Twist
Picture the stock market's ownership principle translated into the realm of social media. The concept behind Friend.Tech is indeed reminiscent of popular messaging platforms like WeChat or Telegram, but with a pivotal distinction.
To initiate a conversation on Friend.Tech, ownership of at least one key pertaining to the individual is required. This simple yet profound alteration transforms communication into a more personalized and engaging experience.
The Inner Workings of Friend.Tech
https://t.co/L11mNJZgY3 is built by @0xRacerAlt, a crypto OG.

He was the lead dev of @TweetDAO – an NFT which granted access to posting from a shared Twitter account.

The project went viral before devolving. It was one of the first forays into decentralized social media. pic.twitter.com/3wGo0aQ2Ip

— yuga.eth 🛡 (@yugacohler) August 11, 2023
Friend.Tech operates via smart contracts that manage and establish keys for each user. These keys, in the form of non-fungible tokens (NFTs), represent fragments of a user's identity. Users are given the freedom to generate up to 10,000 keys, each with its own initial price.
However, flexibility is paramount; users can adapt their key prices based on market demand and supply dynamics.
Upon purchasing a key from another user, the buyer becomes a stakeholder in the individual's virtual existence. This translates to access to private messages, exclusive content, and even a share of future earnings. The extent of influence a stakeholder wields is proportional to the number of keys they possess.
From influencing decisions to proposing new ideas, stakeholders have a say in the user's digital journey.
Harnessing Base for Seamless Transactions
Base, the blockchain facilitating Friend.Tech's operations, underpins swift and economical transactions within the platform. This technology doesn't just end at the platform's borders; it enables key trading across different applications and networks such as Twitter, Instagram, and Spotify. By seamlessly integrating with existing social media channels, users can amplify their digital footprint and engage with a broader audience.
Why Embrace Friend.Tech?
Friend.Tech transcends the boundaries of conventional social media, emerging as a transformative means of interaction and financial empowerment. By becoming a part of this innovative platform, you open doors to:
Cultivate Your Digital Economy: Monetize your online presence by offering keys to your followers, generating passive income through key trading fees.
Connect with Your Favorites: Acquire keys from influencers, celebrities, or close friends, granting you access to private messages, exclusive content, and potential earnings. Interact directly with them and influence their online choices.
Explore New Horizons: Engage with Friend.Tech-integrated applications and networks, trading keys across diverse platforms. Connect with individuals who share your interests, sparking new opportunities.
Unlocking Friend.Tech: Step by Step
Currently in an invite-only beta phase, Friend.Tech invites users with an exclusive invitation code. While securing an invitation code from an existing user is the primary path, an alternative route involves purchasing an invitation code from a platform participant.
Once you possess an invitation code, creating a Friend.Tech account is a breeze. Dive into the realm of key creation and trading and extend invitations to others, earning rewards in the process.
Final Word
Friend.Tech stands as a revolutionary decentralized social media platform, introducing the world to the novel concept of tokenizing and trading digital "shares." Powered by Base, Coinbase's Layer 2 blockchain, this invite-only beta platform redefines communication through share trading, emerging as a pioneering Web3 social application in the realm of cryptocurrencies.
Embrace the future of social interaction and financial empowerment with Friend.Tech, a realm where blockchain meets connectivity and ownership assumes an entirely new meaning.
Broker
Benefits
Min Deposit
Score
Visit Broker