The Australian dollar experienced a bit of a stumble as the latest jobs report fell short of expectations, resulting in an uptick in the unemployment rate. This unexpected turn of events might provide some respite from soaring prices and could potentially dissuade the Reserve Bank of Australia (RBA) from considering an interest rate hike in June. With uncertainty looming over the labor market and inflation concerns on the rise, the Australian dollar finds itself in a precarious position, leaving economists and investors perplexed.
The much-anticipated data for April revealed a higher-than-anticipated unemployment rate of 3.7%, dashing hopes for a more promising figure of 3.5%. To make matters worse, Australia unexpectedly lost 4,300 jobs during the month, a far cry from the projected gain of 25,000 positions and a sharp contrast to the previous month's robust increase of 53,000. The loss of 27,100 full-time jobs was particularly striking, adding to the gloomy outlook.
While a higher unemployment rate usually raises alarm bells, given the current red-hot Consumer Price Index (CPI) at a staggering 7.0%, it surprisingly brought a sense of relief to some quarters. Inflationary pressures have been a cause for concern, but this blip in the labor market provides a glimmer of hope for curbing prices.
The situation poses a unique challenge for the RBA. Should salaries rise in line with the CPI, it could potentially solidify the inflationary trend, a scenario central bankers strive to avoid. When consumers expect prices to skyrocket in the future, they tend to loosen their purse strings in the present, exacerbating inflation. The RBA is now tasked with skillfully managing these expectations through carefully implemented monetary policy measures.
The Australian Dollar Takes a Hit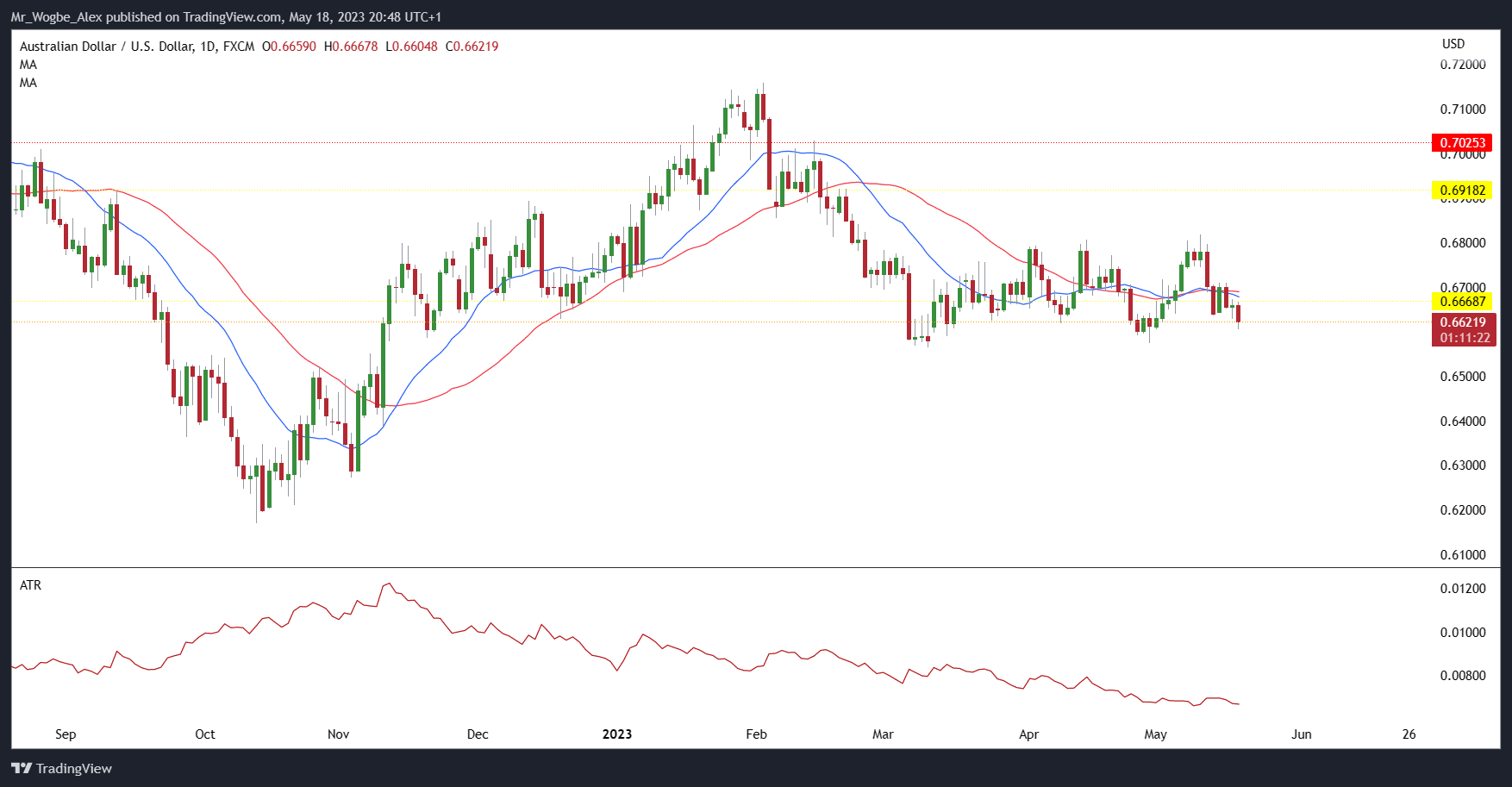 Following the release of the lackluster jobs report, the Australian dollar took a hit, plunging to 0.6604 against the USD today. As investors and economists grapple with the implications of the labor market on inflation dynamics and the RBA's monetary policy decisions, the interest rate market is now pricing in less than a 50-50 chance of an interest rate hike by the RBA in the third quarter.
Broker
Benefits
Min Deposit
Score
Visit Broker