Service for copy trading. Our Algo automatically opens and closes trades.
The L2T Algo provides highly profitable signals with minimal risk.
24/7 cryptocurrency trading. While you sleep, we trade.
10 minute setup with substantial advantages. The manual is provided with the purchase.
79% Success rate. Our outcomes will excite you.
Up to 70 trades per month. There are more than 5 pairs available.
Monthly subscriptions begin at £58.

Forex trading strategies define the system that foreign exchange traders use to determine when to buy or sell currency pairs.
Eightcap - Regulated Platform With Tight Spreads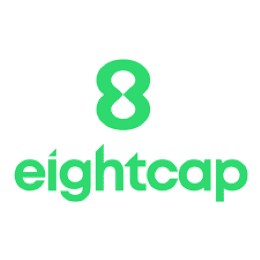 Minimum deposit of just 250 USD to get lifetime access to all the VIP channels
Use our Secure and Encrypted Infrastructure
Spreads from 0.0 pips on Raw Accounts
Trade on the Award-Winning MT4 & MT5 Platforms
Multi-jurisdictional Regulation
No Commission Trading on Standard Accounts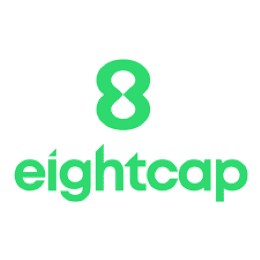 71% of retail investor accounts lose money when trading CFDs with this provider.
Visit eightcap Now
Traders can use various forex strategies, including technical analysis or fundamental analysis.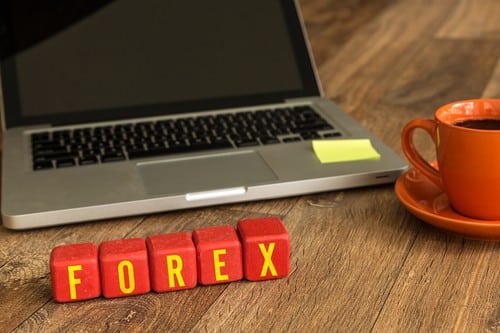 A good forex trading strategy allows traders to analyze the market through reasonable risk management and execute transactions with confidence.
4 Provider that matches your filters Providers that match your filters
Seven must-see trading tips for part-time foreign exchange traders!
As technology advances, you no longer require being a full-time floor trader or foreign exchange broker to enter the foreign exchange market.
You need to be connected to the Internet, and you can even trade comfortably while sitting on the toilet.
Because of this, the number of part-time foreign exchange traders is also increasing.
This team includes young professionals, students, and retirees-basically those who spend a lot of time on other things, but they still desire to get involved in the foreign exchange market.
The difficulty with part-time trading is that the transaction itself is tricky enough, and there are numerous obstacles to overcome prior to continuing to make a profit.
Here are a few useful forex trading guidelines for all part-time traders to assist you in get on the right track:
1. Choose your forex trading style or method according to your time planning
For part-time traders, the biggest issue is of time. If you have one hour of trading time per day, this will strictly limit your options.
What if the hour happens to be in a less volatile trading session? Strategies like intraday trading or capturing short-term trends may not make sense to you.
In this particular case, you might want to try scalping or adjust to long-term trading and position trading.
All in all, before deciding on a trading method or style, determine your own schedule, and then continue trading.
2. Maximize the use of transaction time
Time is very important for part-time traders. Similarly, managing time is an extremely vital skill to master, particularly in the early on stages of starting a trade. Try to create the most of every minute of the transaction.
While trading, we must improve our trading capabilities by repeatedly practicing these key skills. This not only means
Real trading, moreover, includes other core tasks, such as chart review, back-testing, logging, etc.
In times of market downturn, you can't sit there idly and stare uncomprehendingly at your chart to do nothing.
Instead, take this time as a good opportunity to strengthen your trading skills by doing those foundation trading tasks.
Do enough homework
This is even more important for part-time traders. Since your trading time is limited, there is a good chance that you will not be free when the market changes or unexpected circumstances.
Also, knowing what is driving the market is more important.
Learn forex knowledge by reading forex books, browsing blogs on the forex trading website, and setting bookmarks on the forex calendar.
You need to develop different strategies and plans because when you are staring at the chart, you cannot flexibly adjust the trading strategy based on market changes.
4. The transaction log is key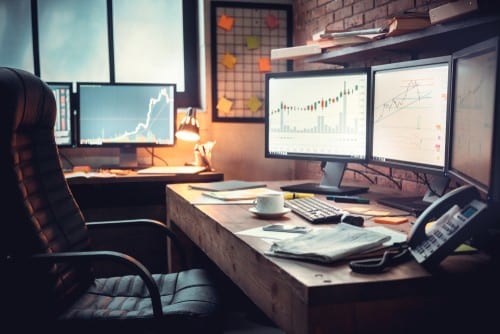 The transaction log lets you make up for the time you didn't stare at the chart.
The transaction log not only allows us to keep transactions consistent, ensures that we adhere to the rules of the transaction, but also helps us keep track of what happened during the transaction.
Recording and flipping through the transaction log can help review past transactions, help you reflect and summarize, and make it easier for you to master the essence of trading.
5. Keep the right mentality
You are not a forex machine, which means that you cannot watch trading charts all day. It also means that when you fail to spot important quotes, you should not be impatient.
Only if you wait patiently for the settings to work, there will always be a turnaround.
6. Participate in the forum
With forum discussions, trading is no longer lonely.
On the trading forum, you can find millions of other full-time and part-time traders. Take a small part of the day to communicate with them; they can point out things you usually can't find in trading.
7. Good at scheduling
The majority of people are most likely part-time traders, which mean that your key source of profits comes from elsewhere.
The truth is that these incomes are enough to make your life worry-free, so don't affect your job because of foreign exchange transactions.
AvaTrade - Established Broker With Commission-Free Trades

Minimum deposit of just 250 USD to get lifetime access to all the VIP channels
Awarded Best Global MT4 Forex Broker
Pay 0% on all CFD instruments
Thousands of CFD assets to trade
Leverage facilities available
Instantly deposit funds with a debit/credit card

71% of retail investor accounts lose money when trading CFDs with this provider.
In addition, if you are always worried about other things that are not related to the transaction, your transaction will also be affected, resulting in doing nothing well.
Whether you are a professional or a novice, these trading tips will help you. However, if you are a part-time trader, you have to learn to plan your time better.