According to recent statistics, the market value of the stablecoin economy has shrunk by about 2.02% over the last 30 days. The stablecoin economy had a value of $147.03 billion on October 31, 2022, but it is now only worth $144.05 billion.
Additionally, the market value of every stablecoin currently in use is considerably lower than it was two months ago, having decreased by 4.83% from $151.37 billion to the $144 billion sum seen today. According to reports, Tether's (USDT) market value decreased by more than 5% over the course of the past month, from $69.13 billion to the current $65.48 billion.
However, USD Coin (USDC), the second-largest stablecoin by market size, has seen a rise in its market value over the past 30 days, rising by about 1.5%. Also, the value of the stablecoin BUSD has increased by 4.8% over the past 30 days and continues to rise month after month. The market cap of BUSD, one of the top five stablecoins today, increased the most in the previous month.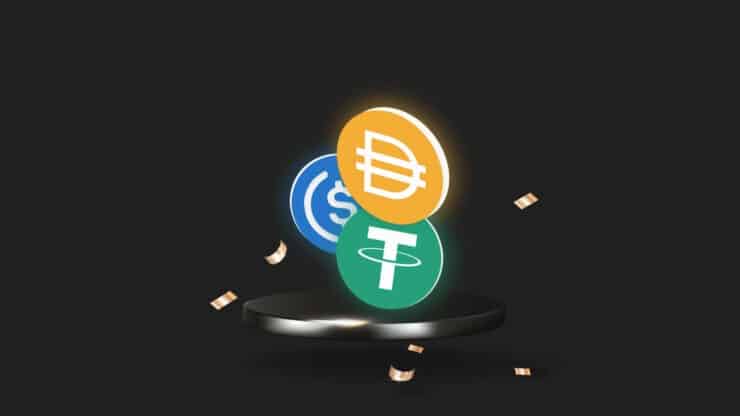 Out of the top ten dollar-pegged cryptocurrency tokens, Makerdao's DAI stablecoin's market capitalization has been the worst hit, dropping by 9.7% over the past thirty days. DAI's market valuation was approximately $5.77 billion on October 31 and is currently hovering around $5.20 billion. Tether and DAI, two of the top 10 stablecoins, led the losses over the past month, with Frax (FRAX) trailing behind them, losing about 3.1%.
Stablecoin Transactions Remain Strong Despite Overall Crypto Decline
Even though the number of trades involving stablecoins has significantly decreased over the past two months, stablecoin tokens continue to make up the majority of transactions today. Stablecoins, for instance, earned $205 billion of the $225 billion in international exchanges on September 27, 2022. Stablecoins saw deals of $55.91 billion on October 31 compared to the $71 billion in global cryptocurrency trade activity.
Broker
Benefits
Min Deposit
Score
Visit Broker
Share with other traders!