NEO/USD price action continues to gather more profit on the day, as price action bursts through the 61.80 Fibonacci Retracement level. Indications coming from technical indicators suggest that more price increases may be experienced in the coming sessions.
NEO Analysis Data
NEO Value Now: $10.21
NEO Market Cap: $729,903,171
NEO Moving Supply: 70,538,831 NEO
NEO Total Supply: 100,000,000 NEO
NEO CoinMarketCap Ranking: 61
Major Price Levels:
Top: $10.21, $10.51, and $11.00
Base: $10.00, $9.70, and $9.40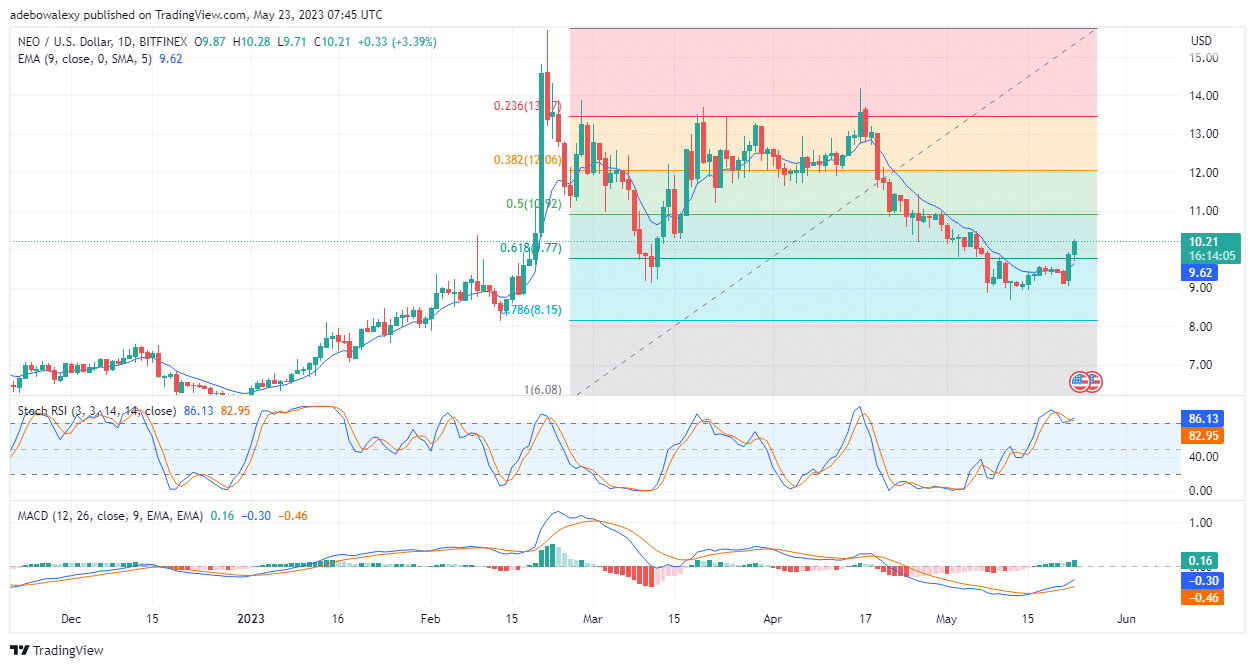 NEO/USD Retains an Ample Supply of Buyers
The last price candle on the NEO/USD daily chart suggests that this token still has a significant supply of buyers. And as that price action seems well propped up for further upward retracement. Since the 8th of this month, price action has remained under the cove of the 61.80 Fibonacci Retracement level. However, the previous session initiated the buying pressure, which has extended till now. Technical indicators are still positive, suggesting that gains may extend upward. A bullish crossover can be seen above the 80 levels in the Stochastic Relative Strength Index (SRSI) indicator. The Moving Average Convergence Divergence (MACD) indicator curves are still rising upwards, towards the 0.00 level from below it.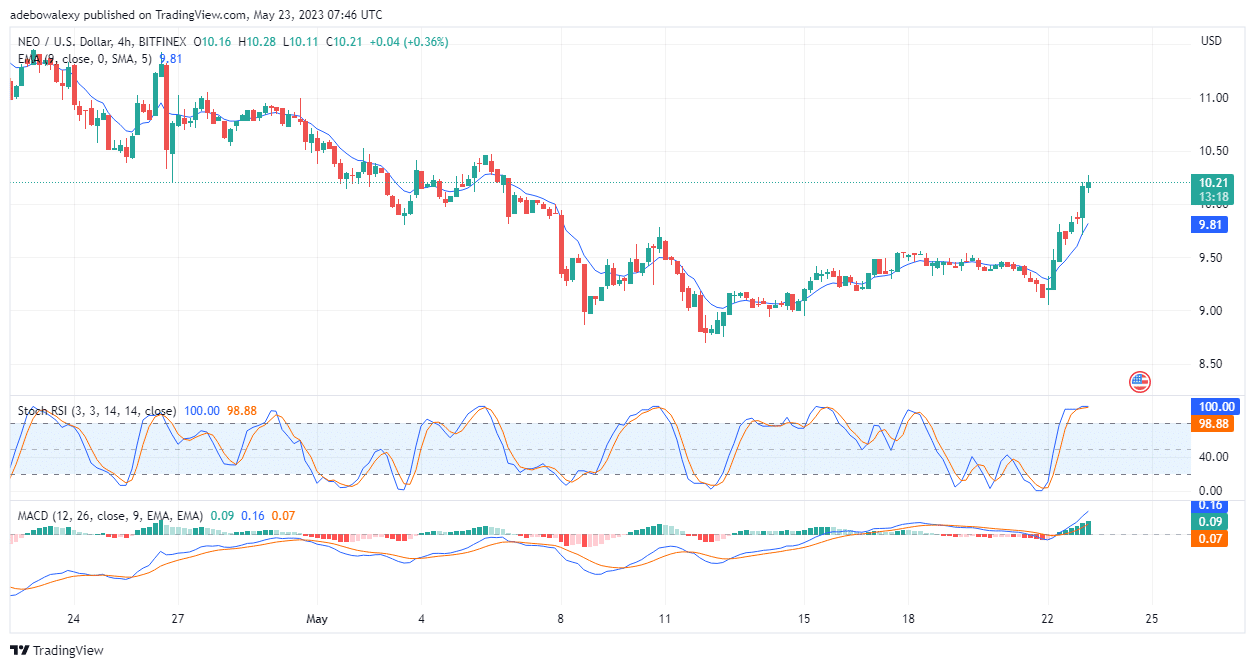 NEO Price Action Mounts Pressure on the $10.50 Mark
Extending our scope to the NEO/USD 4-hour market, it could be perceived that another trading session has started with buyers still on top. Consequently, it appears that price action is mounting pressure on the $10.50 mark. Additionally, the MACD indicator curves keep rising steadily above the equilibrium level. Meanwhile, price action remains above the 9-day Moving Average line as another green price candle appears to signify the commencement of a new trading session. However, the display on the SRSI indicator throws in a bit of fear, as the lines of this indicator seem to prepare for a crossover in the overbought zone. Nevertheless, traders can hope for a retracement of the $10.90 mark.
Broker
Benefits
Min Deposit
Score
Visit Broker