Canada's economy continued to grow during the second wave of the virus's spread and restrictions. The GDP level in the fourth quarter was still down 3.2% from last year, but it is much better than the second quarter by 13% compared to the same period last year.

While the pace of improvement slowed in December, when GDP rose 0.1%, growth accelerated sharply in January, when GDP jumped 0.5%, despite tightening containment measures. With containment already gradually loosened in most of the country in February, it is now highly likely that growth remained positive, and largely so, during the second wave.

Meanwhile, net long Canadian dollar positions have risen and have consolidated significantly over the past three weeks, given the contraction since the beginning of last month, dropping from 16K +(01.02) to 9,132 (22.02). This creates the prospect of further weakening of the spot CAD.

Canada has surpassed the U.S. in fiscal stimulus in 2020, but the U.S. looks set to provide proportionately more momentum this year. In part to quell CAD rallies, which it sees as a disincentive to trade, the BoC is likely to try to amplify its dovish messages in future announcements, noting that its structure is flexible in that inflation could exceed its 2% target temporarily.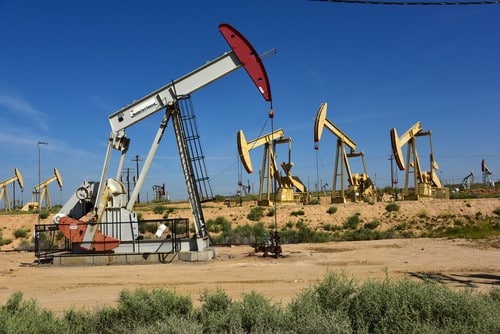 Markets Adjust to Oil Price Recovery
In the oil and gas sector, there are calls for "cautious optimism" due to deep uncertainties in physical markets and macroeconomic sentiment, including risks from the more transmissible and contagious covid-19 mutations that are still on the rise.

OPEC+ believes that the recent rally in oil prices could have been triggered more by the actions of financial players than by an improvement in the fundamentals of the oil market, the OPEC+ document says. The main concern in the oil markets is the forthcoming OPEC+ meeting on Thursday.

This is bearish for oil prices in a wave of bulls. WTI has extended its downtrend from a recent high of around $63.80 to a new low at $59.48 today. WTI is down 0.82% at the time of writing. The plunge in oil prices is inconsistent with a recovery mindset, as evidenced by sky-high commodity prices and declining bond yields.
Broker
Benefits
Min Deposit
Score
Visit Broker
Share with other traders!