The Financial Services Committee of the United States House of Representatives had another meeting with Facebook's founder, Mark Zuckerberg on the 23rd of October. The purpose of the meeting was to discuss Libra, as well as matters concerning Facebook.
The atmosphere at the meeting was partly hostile, with different Reps making use of their 5-minute questioning allotment to berate Zuckerberg instead of asking normal questions.
Facebook Pledges to Delay Libra's Release Until U.S. Authorities' Recommendation
The atmosphere of the meeting was similar to that of the COO of Calibra, David Marcus when he appeared before Congress sometime in July. Compared to Marcus the Reps were even more harsh with Zuckerberg over Facebook's previous misconduct.
Zuckerberg made a crucial statement a few days ago. In a planned opening remark, the CEO stated that he was dedicated to ensuring that Libra was not going to launch in any country without coming agreeing with the relevant U.S. regulatory bodies.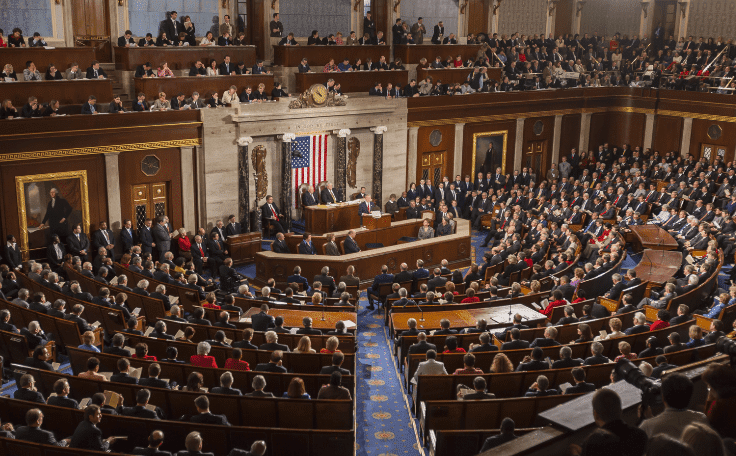 During the session, Rep member Bill Huizenga craved a definition of the connection between Facebook and Libra. He went on to ask what Facebook's reaction would be if Libra decided to launch without getting a recommendation from U.S. regulatory bodies to which Zuckerberg responded that Facebook would be "forced" to dissociate itself from Libra if that ever happens. This response was shocking considering the role Facebook played in establishing Libra.
However, Reps have refused to acknowledge that Facebook and Libra are two distinct entities. Some Reps felt that Facebook might not dissociate from Libra if the hypothetical scenario were to occur.
Concerns have been raised relating to how the U.S. plans to handle a release outside its jurisdiction. However, in the interest of all involved, a delay in the release of Libra would be better than losing it to another country.
Even though it would be unfavorable for Libra to await recommendation rather than going ahead without Facebook, there is no telling if the satisfaction of the authorities will ever be met.
Broker
Benefits
Min Deposit
Score
Visit Broker
Share with other traders!