With recent talks of regulations getting drafted, many crypto enthusiasts are concerned about the possibility of an outright ban on Bitcoin and other cryptocurrencies.
Some analysts, including Bridgewater Associates founder Ray Dalio, The Big Short's Michael Burry, and Ron Paul, have opined that world governments could ban Bitcoin and other cryptos if they threaten their financial stability.
Meanwhile, Hester Pierce, a commissioner at the US Securities and Exchange Commission (SEC) and a supporter of Bitcoin, got quizzed by FOX Business' Charles Gasparino on Thursday about whether the Biden administration could place a ban on Bitcoin and other cryptocurrencies.
The Crypto mom, as she is popularly known, responded by saying that:
"I think it's very difficult to ban something that's essentially a peer-to-peer technology. I think the goal, as with any technology, is to prevent people from using it for illicit purposes and only allow them to use it for legal purposes. That's what I expect to happen."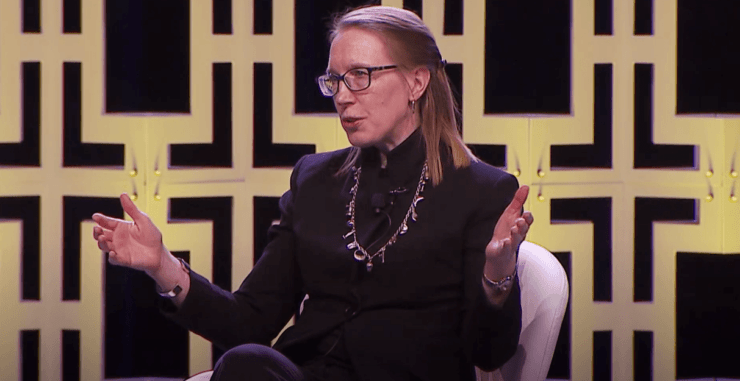 The commissioner previously stated that it would be foolish of the government to try to ban Bitcoin and cryptocurrencies, saying it would be like attempting to shut down the internet.
Janet Yellen Believes Crypto Is Mainly Used Illicit
That said, the US government has expressed its concerns about the use of cryptocurrencies for illicit activities. US Treasury Secretary, Janet Yellen, is a believer in this idea and has noted that her department will work with other regulators to develop an appropriate regulatory apparatus for the crypto industry.
Gasparino recently reported that cryptocurrency regulations would begin from the Treasury Department, and guidelines will then get forwarded to the SEC.
Meanwhile, when asked about the possibility of the SEC approving a Bitcoin ETF this year, Pierce noted that:
"With the new chairman, we will be able to take a fresh look at some of the reasoning that we used to deny bitcoin exchange-traded products in the past."

"Frankly, Canada is ahead of us now. Not only do they have bitcoin exchange-traded products, but they also have exchange-traded products based on ether."
You can purchase crypto coins here: Buy Coins
Broker
Benefits
Min Deposit
Score
Visit Broker