In a recent interview with Forbes Clem Chambers, CEO of investment website ADVFN.com, said that the last time he checked, there were about 350 available crypto exchanges, but that these exchanges were dying off.
CoinExchage.io. is the most recent casualty amongst exchanges. The fallen exchange announced that it was economically impossible for it to continue rendering services. The exchange explained that the costs of delivering the necessary level of security now surpass its earnings and so it wasn't feasible to continue.
There are quite a lot of cryptocurrencies in the market, but if you take away all Ethereum-based tokens, you're left with as little as 30 cryptocurrencies with sizable valuation. Altogether, there are only about 150 relevant cryptocurrencies. This means that the above mentioned 350 exchanges have just 150 tokens to work with.
To make things worse, there is mounting regulatory pressure on exchanges globally, making it extremely difficult for startup exchanges to survive or thrive.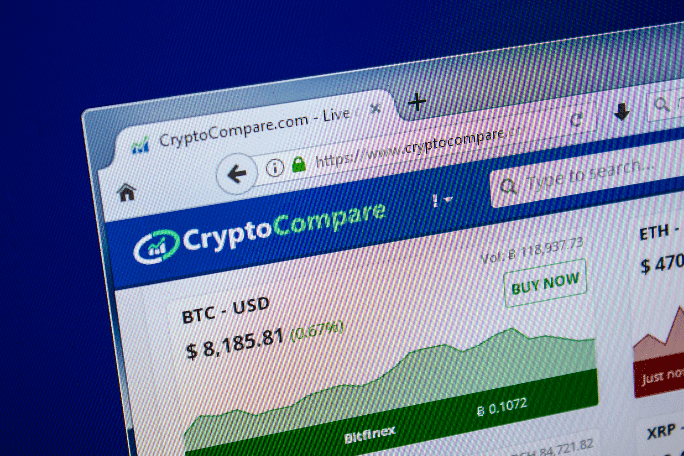 CryptoCompare's Exchange Benchmark
Crypto data provider CryptoCompare, has revised its "Exchange Benchmark", which has seen Binance (the second-largest crypto exchange) drop out of the top 10 exchange spot. The exchange was ranked 7th as of June this year.
Presently, this is the order of the top 10 exchanges:
1-Gemini
2- Paxos' itBit
3- Coinbase
4- Kraken
5- Bitstamp
6-Liquid
7- OKEx
8-Poloniex
9-bitFlyer
10-Bitfinex
Binance's Predicament
Binance is now ranked in the 12th position following a hack event. CryptoCompare explained that the new Benchmark has a category that marks down exchanges based on security issues like hacks.
Binance was the victim of a major hack that happened on the 7th of May this year, which saw the hackers make away with about 7,000 Bitcoin, worth roughly $42 million at the time of the hack.
CryptoCompare added that it released its Exchange Benchmark following complaints that about 95% of the volume on unregulated exchanges was fabricated. This undoubtedly would spell doom for more crypto exchanges.
Broker
Benefits
Min Deposit
Score
Visit Broker
Share with other traders!