The British pound is selling heavily today as the risk of the UK leaving the EU without a deal grows and there will be no significant breakthrough in the never-ending negotiations. While some progress has been made since the last round of talks between Britain's chief Brexit negotiator David Frost and his European counterpart Michel Barnier, they have not bridged all their differences.

Sterling is currently weaker as Brexit negotiations are still ongoing and time is running out. There were reported breakthroughs in fishing. But questions about a level playing field remain to be resolved. The dollar and commodity currencies are mixed with the euro.

The Swiss franc is currently the strongest, followed by the euro and the yen. The dollar is still ambiguous. The yen and Swiss franc are trading slightly higher as Asian stocks retreat from the recent rally. While China's export figures look strong, import growth has lagged.

Technically, the yen could be interesting to watch during the week and possibly until the end of the month. EUR/JPY lost momentum ahead of 127.07 resistance until it managed to resume its short-term uptrend. Likewise, the GBP/JPY pair is holding below the 142.71 resistance.
The NZD/JPY was the strongest currency, breaking the 71.66 resistance earlier in November. CAD/JPY is trying to catch up and overcome the resistance at 81.42. But AUD/JPY is holding well below 78.46. Let's see if the yen crosses finally align with each other as the uptrend resumes. Or a pullback in EUR/JPY, GBP/JPY, and AUD/JPY will pull the rest down.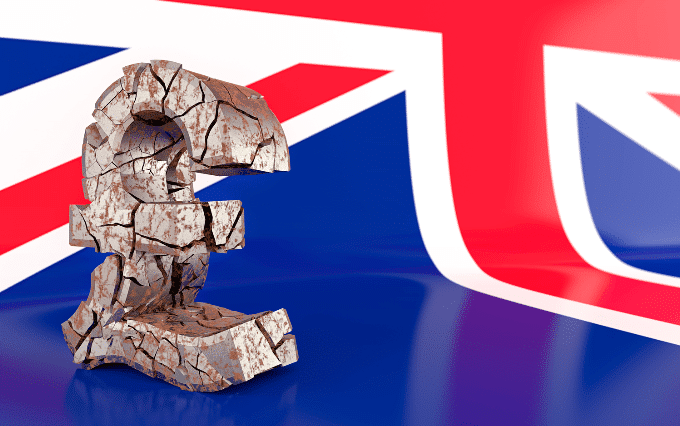 GBP/USD Outlook: Brexit Talks Hurt Sterling
The British pound posted significant price declines against the US dollar during today's trading session following reports that the UK is preparing to pull out of ongoing Brexit negotiations.

Sentiment deteriorated after UK Prime Minister Johnson said the UK was ready to pull out of Brexit negotiations and commented to a senior EU official that it is impossible to tell if there will be a trade deal between the EU and the UK.

A steady drop below the 1.3300 level could trigger a fall in the price towards the 1.3000 price zone. If GBPUSD remains above 1.3300, key resistance will be found at 1.3410 and 1.3550. GBPUSD is bearish only when it is trading below 1.3300, with key support at 1.3160 ​​and 1.3000.
Broker
Benefits
Min Deposit
Score
Visit Broker
Share with other traders!