As we expected, in April the ECB left all monetary policy measures unchanged. Policymakers indicated that the current pace (increased since March) of asset purchases in PEPP will remain unchanged. Other monetary policy measures will remain unchanged with the Asset Purchase Program (APP) (traditional QE) at € 20 billion per month and a deposit rate of -0.5%. Members warned that risks to growth are still biased towards the downside and project growth to resume in Q2 2021.

On economic development, President Christine Lagarde noted that "incoming economic data, polls and high-frequency indicators suggest that economic activity may have slowed again in the first quarter of this year, but indicate a resumption of growth in the second quarter." She suggested that overall risks to growth are biased downward, while overall inflation is likely to increase in the coming months.

The central bank left all monetary policy measures unchanged. A significant increase in purchases at PEPP was announced in March. As noted in the April statement, the ECB "has decided to reaffirm its very flexible position in the area of ​​monetary policy." He also reiterated his position that the purchase of assets under the PEPP in the current quarter "will continue to be carried out at a significantly higher pace than in the first months of the year."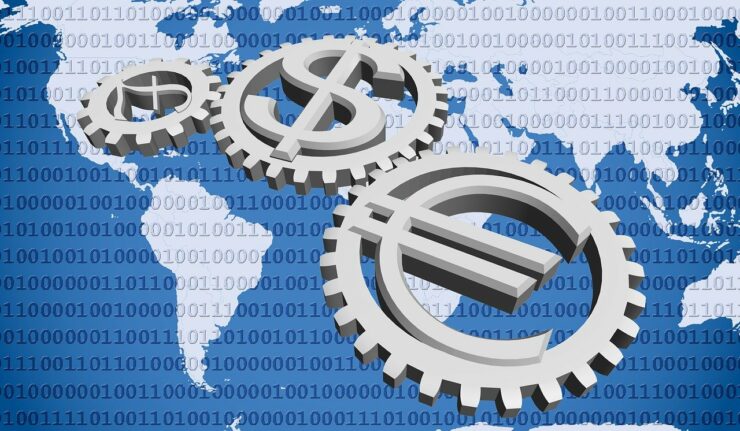 Dollar Impacted by the Reversal in US Yields
In sentiment-based trading (no critical environmental data), the two-day correction in US/European equities has already sparked buying interest in downturns. US indices rose between 0.93% (Dow/S&P) and 1.19% Nasdaq.

The link between stock and bond rates is not so clear at this time, but the favorable attitude towards bonds (especially the decline in real rates) is probably a positive for stocks. Be that as it may, the change in US and German yields was less than 1 bp along the curve. The dollar tried to cautiously recover early in the session, but improved risk sentiment easily blocked further gains. EUR/USD tested the 1.20 area but closed unchanged at 1.2035.

USP/JPY also remained virtually unchanged at the close at 108.08. A similar picture is for EUR/GBP, ending a technically inspired session at 0.8640. The DXY is struggling to stay below 91.00. In EUR/USD, the dollar needs a sustained break below the 1.1995/43 support area to reverse the dollar's negative momentum. Yesterday's price action suggests it won't be that easy in the short term.
Broker
Benefits
Min Deposit
Score
Visit Broker
Share with other traders!