As it expands its sanctions against Russia on its military invasion of Ukraine, the European Union (EU) has again gone after the cryptocurrency industry.
Last Friday, the European Commission introduced a dusty round of restrictions on Russia agreed on by the Council of the EU. The Commission detailed that the additional sanctions should "further contribute to ramping up economic pressure on the Kremlin and cripple its ability to finance its invasion of Ukraine."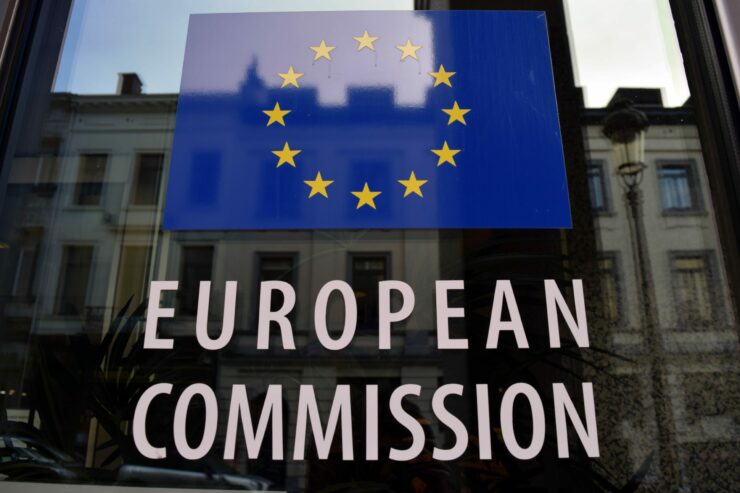 The newly-approved regulation, published in the Official Journal of the European Union, places a ban on the provision of "high-value" crypto-asset services to Russia. This restriction applies to cryptocurrency wallets, accounts, or custody services tied to Russian citizens and legal entities in the country, valued at €10,000 ($11,000) or higher. The EU detailed:
"In view of the gravity of the situation, and in response to Russia's military aggression against Ukraine, it is appropriate to introduce further restrictive measures. In particular, it is appropriate to extend the prohibition on deposits to crypto wallets."
EU Bans Deposits Above €100,000
The EU also placed a €100,000 ($110,000) cap on fiat deposits by Russian citizens or organizations. The new regulatory efforts aimed at sealing various loopholes in previous restrictive measures. It also intends to halt the sale of banknotes and euro-denominated transferable securities to Russia and Belarus.
The fresh sanctions will also lead to the freezing of more assets and a total ban on transactions from four of Russia's largest banks.
In February, EU members and other Western countries only removed some Russian banks from the SWIFT messaging network for cross-border interbank payments. However, the European Commission and the Council have now implemented a total ban on all Russian financial institutions, effectively cutting them from accessing the EU markets.
Broker
Benefits
Min Deposit
Score
Visit Broker
Share with other traders!