The dollar is feeling pretty confident these days, thanks to the reassurance of Federal Reserve Chairman Jerome Powell. In his recent testimony before a panel of Congressional lawmakers, Powell pledged to keep the economy strong and tackle inflation head-on. And investors are loving it.
Powell made it clear that the Fed is committed to its campaign of rate hikes until inflation reaches the target rate of 2%. This stance has been well received by investors, who have been watching closely for any signs of future monetary policy decisions.
As Powell spoke, the dollar extended its gains against a basket of currencies, earning it the title of "king of the forex markets." The greenback rose by 0.91% on the day to 105.2 on the dollar index, leaving the euro in the dust with a drop of 0.84% to $1.0593. And let's not forget about the yen, which also fell victim to the dollar's charm with a gain of 0.68% to 136.85.
Powell's promise to maintain a "restrictive stance" of monetary policy until inflation is under control may sound harsh, but it's necessary for maintaining a healthy economy. Inflation can be a real party pooper, decreasing purchasing power and throwing a wrench into economic growth.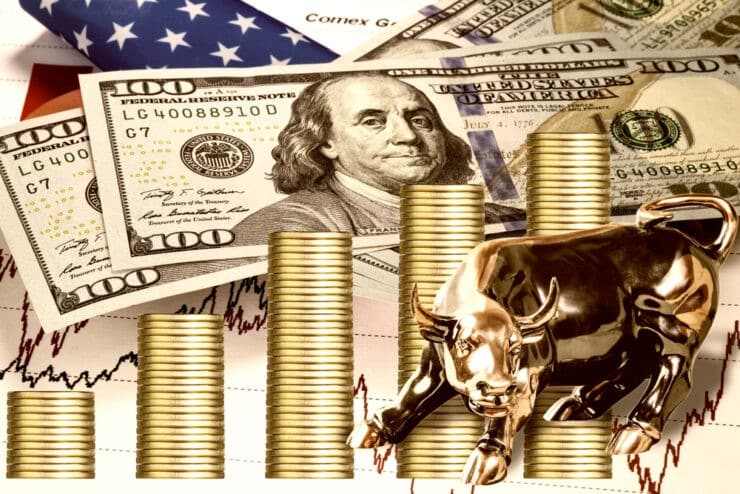 Dollar Reigns Supreme
So, let's all hail the mighty dollar for now, as it continues to reign supreme in the forex world. And we can thank Fed Chair Powell for giving it the boost it needed to keep soaring. But let's not forget that the financial markets can be unpredictable, and the dollar's reign may not last forever. For now, though, we'll just sit back, relax, and watch the dollar do its thing.
Broker
Benefits
Min Deposit
Score
Visit Broker
Share with other traders!