Given the fact that manufacturer survey results are sky-high, accurate factory data continues to fall further and further behind. After dropping 0.9 percent in February, durable goods orders rose just 0.5 percent in March. Yes, aircraft orders are a big part of the problem, but supply chain issues are also slowing things down.

March data broadly outstripped expectations, but the latest durable goods report was mixed. When it comes to capital expenditures in 2021, purchasing managers have no shortage of corporate money and no lack of conviction; however, there is an ongoing problem with the supply chain, as evidenced by the details of today's report.

Durable goods orders rose just 0.5% in March, well below consensus expectations for a 2.3% gain. The fact that the February figures for durable goods have been revised to show a smaller decline than originally reported, partly, but not entirely, because of this. The decline in orders in non-short-term business spending categories such as aviation and defense is at the root of many disadvantages.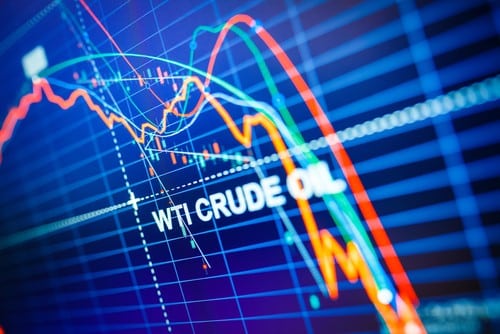 COVID Weighs on Oil Prices
The worsening crisis in India and Japan is dragging down oil prices. The outlook for oil demand is deteriorating as the world's third and fourth-largest oil importers face tighter restrictions. In these countries, limited mobility has an effect on fuel demand projections.

Japan declared a state of emergency on Sunday in Tokyo, Osaka, and two other prefectures. India recorded another terrifying record for the number of new daily infections, exceeding 350,000, as well as the extension of the quarantine period in New Delhi. The Covid numbers in these key countries are heading in the wrong direction for the oil bulls to orchestrate any meaningful turnaround.

Oil fell more than 1.5% today. For now, however, it remains above the $60 key support, thanks in part to a weaker US dollar and optimism about the rapid deployment of the vaccine in the West. Looking ahead, the OPEC meeting on Wednesday is unlikely to see any change in output, given that Covid continues to cloud the picture of demand.
Broker
Benefits
Min Deposit
Score
Visit Broker