Joe Biden was sworn in as President of the United States on January 20. Since then, he has managed to pass an almost $2 trillion stimulus package and come up with an infrastructure plan that costs the same. He also indicated that he plans to raise taxes to pay for the plan. Adopting an infrastructure plan may not be as easy as accepting an incentive package.

Senate Republican Minority Leader Mitch McConnell said he would fight the plan "at every turn." Raising taxes, especially corporate taxes, to pay for the project is not something that Republicans will let go of without a fight, which they say could drag on into the summer and possibly even fall.

But the stock markets loved the idea of ​​getting people back to work and spending. The S&P 500 crossed the 4000 marks for the first time in history and, together with the Dow, closed at record new highs for the week!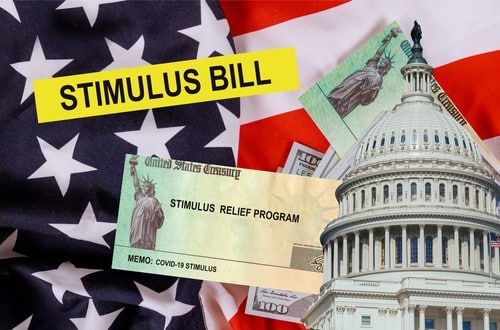 Economic Releases Amid Coronavirus Spread
US nonfarm payrolls were released Friday. The figure was 916,000 (!) Against the expected 654,000. Adjusted for the February press, the total amount for 2 months is 1.4 million! The unemployment rate fell to 6% and the average hourly wage was -0.1% (without wage inflation!). With the continued rollout of the vaccine in the US (up to 3 million injections on some days) and a new test of incentives, the US appears to be on track for a summer hiring and spending spike.

Dr. Anthony Fauci, director of the National Institute of Allergy and Infectious Diseases (NIAID), told Reuters on Thursday that the United States may not need the AstraZeneca COVID-19 vaccine even if it gets US regulatory approval.

"The vaccine, once hailed as another milestone in the fight against the COVID-19 pandemic has been plagued by questions since late last year, even though it has been approved for use in dozens of countries, not including the United States,". Additional comments from Dr. Fauci mentioned: "If you look at the amount (doses) we are going to get, the amount you can get from J&J, from Novavax from Moderna, if we contract for more it is probably that we can handle whatever acceleration we need, but I can't say with certainty."
Broker
Benefits
Min Deposit
Score
Visit Broker
Share with other traders!