A top finance analyst has observed that in the Fed's broad index chart, the Chinese Yuan has consistently maintained its growth in the last decade to emerge amongst the top five with the largest trade weight. It had even outrun the Canadian currency to clinch the 2nd most traded currency in the United States after the Euro.
The U.S. dollar trade-weighted index, also known as the broad-based index, is a comparative measure of the value of the U.S. dollar against currencies in other countries. This is an index that is improving relative to the previous U.S. dollar index by using more currencies and weights are updated every year
The broad index chart which has the total trade weights of each country or region from 2006 to date had the Chinese Yuan record a total trade weight of 12.386 in 2006 while in 2019, it recorded a figure of 16.172, the biggest after European Union's value of 18.617. Mexican currency clinched third with a value of 13.287. Japan and countries in the Eurozone had a downtrend.
The analyst sees this as a move by China to increase worldwide acceptance of the Yuan thus making it a global currency. He sees this move as sharpening and setting new trends in the foreign exchange markets. China strictly regulates the use of the Yuan in its territory, being overseen by the PBoC. The currency is also being traded in Hong Kong's offshore market. However, due to trade disputes between the U.S. and China, it fell in respect to the USD.
Analysts trace this to unfavorable economic stats which may be due to China's struggle to balance the impact of the tariffs being slapped on its goods by the U.S.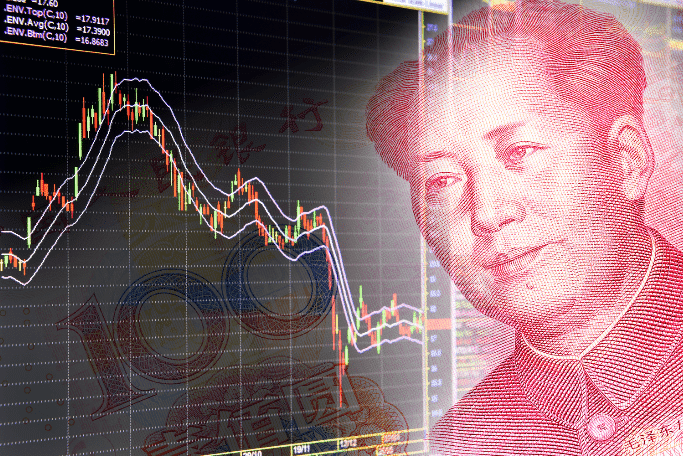 Yuan's Market Trend
In August this year, The Yuan been paired against the USD stood at greater than 7.00 recording a market gain of 0.08%. This high was maintained until it was breached by the unrest caused by the trade dispute.
The Yuan had a slight bounce to recover up to 7.00 this November, though going less than the mark. Yuan currently stands at 7.0208 versus the dollar.
The air of uncertainty hovering around the Yuan has made it of more significance in the market while investors remain unsure of PBoC's latest moves. Given the trade wars, the market's orientation is shifting from Euro to Yuan. There is a bullish trend between the placing of both the dollar/ euro against the Yuan recording a market gain of 0.054%, evidence that supports the impact of Yuan's influence on both currencies.
Broker
Benefits
Min Deposit
Score
Visit Broker
Share with other traders!