News coming out of China indicates that there has just been a filing for the development of a blockchain-based exchange-traded-fund. This was disclosed by the Chinese Securities Regulatory Commission.
The ETF filing was presented by an asset management firm, Penghua Fund on the 24th of December. The ETF aims at tracking the performance of an array of blockchain-based stocks
The Shanghai Securities Journal reports that If authorized, it would be China's pioneering blockchain-based ETF.
The Auspicious-Timed Index Launch
Coincidentally, Penghua's filing was applied for on one same day the Shenzhen Stock Exchange openly declared its "Blockchain 50 Index".
As its name suggests, the index is made up of Shenzhen's top 50 blockchain-related companies, based on market capitalization. Also, as reported by SSJ, the companies in the index are an assortment of various industries.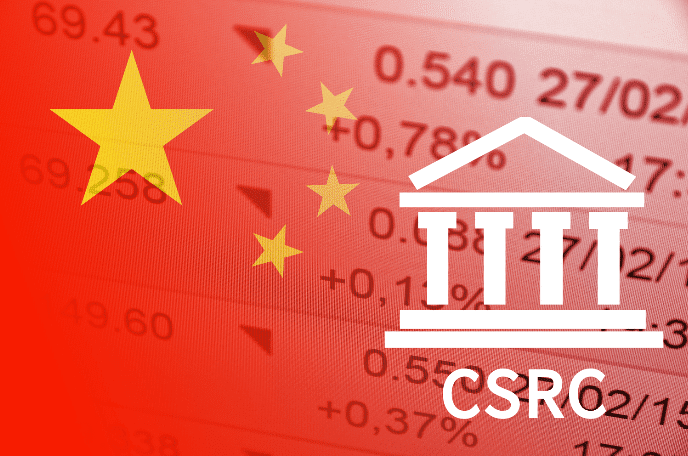 What This Filing Could Mean for the Industry
Analysts believe that if Penghua's ETF filing gets authorized, it will open up the gates for other entities to apply for ETFs as well.
SSJ remarks that even though the blockchain industry is relatively new, growth in strength of policy guidance and an increase in the number of developed companies in the industry could cause the adoption of blockchain-based ETFs to rise.
In a recent interview, an anonymous Beijing-based fund manager explained that a lot of investors do not have proper orientation regarding investing in the blockchain sector and that ETFs are a reflection of an assortment of assets and could serve as an efficient investment medium.
In another interview by SSJ, Fund Manager Dong Weiwei said that blockchain, as a DLT, had immense potential across several industries. He listed several industries that blockchain could dramatically influence including digital finance, Internet of Things, supply chain management, and many more sectors.
Although China seems to be ahead in the global blockchain competition, there have been complaints about how most of its innovations are government-issued and not privately owned.
Broker
Benefits
Min Deposit
Score
Visit Broker
Share with other traders!