Service for copy trading. Our Algo automatically opens and closes trades.
The L2T Algo provides highly profitable signals with minimal risk.
24/7 cryptocurrency trading. While you sleep, we trade.
10 minute setup with substantial advantages. The manual is provided with the purchase.
79% Success rate. Our outcomes will excite you.
Up to 70 trades per month. There are more than 5 pairs available.
Monthly subscriptions begin at £58.

Despite its relatively young standing in the industry, Wrapped Bitcoin (WBTC) currently holds the number sixteen spot in the top crypto rankings, with many crypto participants unaware of its relevance and utility. In this short guide, we take a quick crash course on Wrapped Bitcoin and other relevant information.
An Introduction to Wrapped Bitcoin (WBTC)
Bitcoin, the world's first cryptocurrency, is undoubtedly the most recognized and used crypto asset.
Since its inception in 2009, the "peer-to-peer electronic cash system" technology backing the benchmark cryptocurrency has remained the same. However, because of this technology, Bitcoin remained largely excluded from the smart contracts and DeFi revolution and ecosystem.
Fast-forward to 2019, and developers had found a way to integrate Bitcoin into the DeFi ecosystem on Ethereum. A group of crypto companies came together to create an ERC-20 token representing the crypto asset on the DeFi ecosystem. This crypto-asset is the Wrapped Bitcoin (WBTC). WBTC was the perfect tool to bridge the best of both worlds together.
Understanding WBTC
As mentioned earlier, Wrapped Bitcoin is an ERC-20 token representing Bitcoin on the DeFi ecosystem. WBTC is pegged to the value of BTC, meaning 1 WBTC equals 1 BTC, and both assets are easily interchangeable. Because of its ERC-20 property, WBTC transactions get fulfilled faster than BTC. At press time, WBTC has a 24-hour trading volume of $103.7 million with a market cap of $5.09 billion and a circulating supply of 260,500.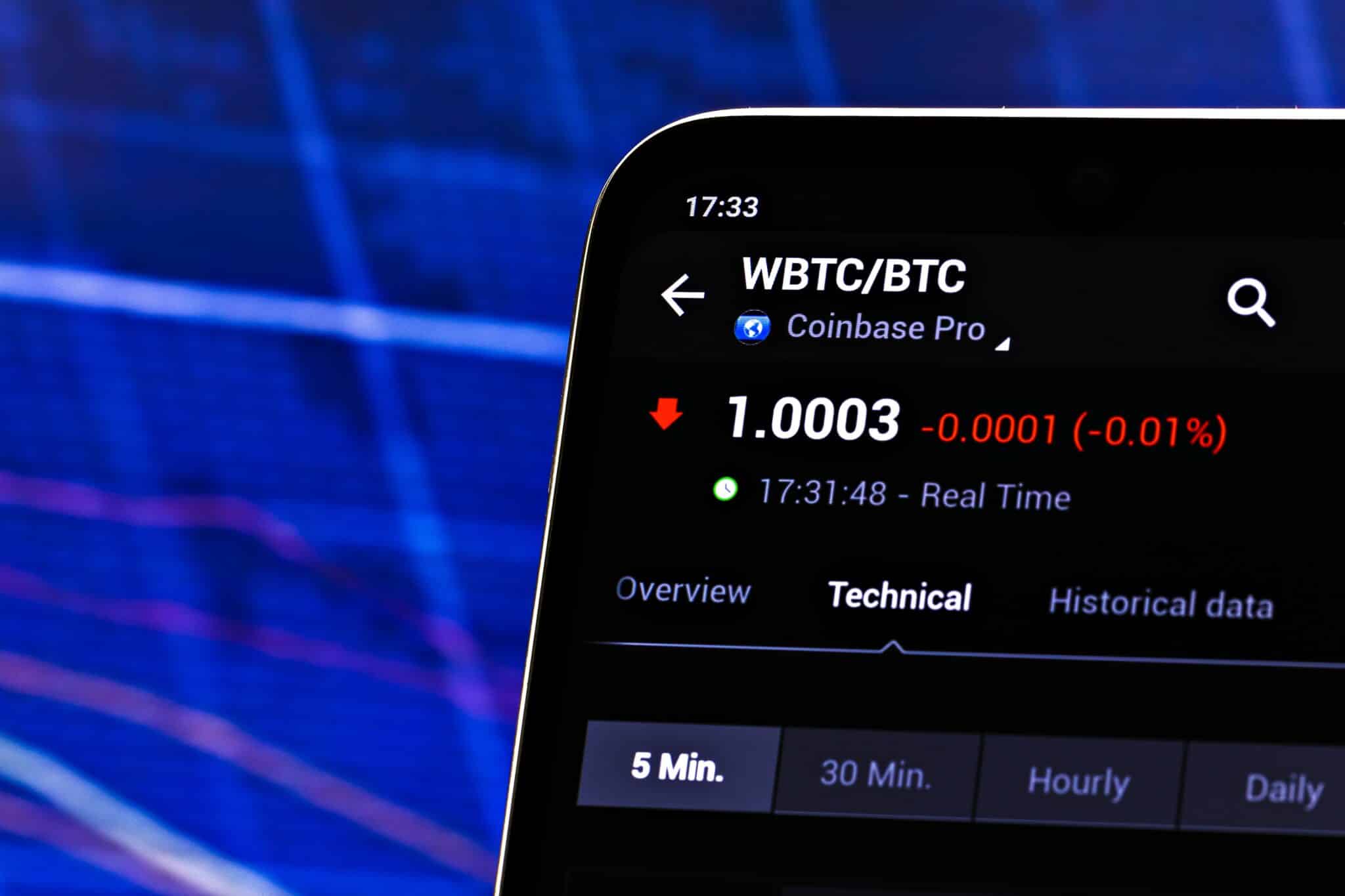 WBTC made its debut on the Ethereum Mainnet in January 2019 through a joint project involving top DeFi players like BitGo, Ren, Dharma, Kyber, Compound, MakerDAO, and Set Protocol. The project is under the supervision of the WBTC DAO. This organization decides on major upgrades and changes to the protocol and assumes the role of merchants and custodians.
One of the key selling points of WBTC is the liquidity it brings into the Ethereum ecosystem. Many DeFi protocols on Ethereum rely heavily on the use of collateral. Some protocols like MakerDAO and Compound require users to vest their crypto assets as collateral to borrow other crypto assets.
However, because of the limited valuation of Ethereum compared to Bitcoin, these lending protocols had a glass ceiling over their growth potential. The introduction of Bitcoin through WBTC into the system dramatically boosted liquidity, creating more sources for collateral for these protocols.
How are WBTC Tokens Created?
To create new tokens, BTC users interested in converting some or all of their tokens to WBTC have to interact with merchants, who initiate the minting or burning process of WBTC tokens after carrying out verification procedures to authenticate users' identity.
Meanwhile, custodians are charged with minting and burning tokens on the Ethereum blockchain. That said, minting adds more WBTC to the existing supply by converting BTC, while burning converts WBTC into BTC, reducing the supply.
Interested WBTC holders can trade their WBTC tokens on decentralized exchanges (DEXs) like Kyber and Uniswap. Also, users can convert their BTC for WBTC, and vice versa, on several platforms, including Atomic Wallet, Coinlist, and Poloniex.
Final Word
The future of WBTC is less about how individuals use the token and more about what developers build through it. WBTC has become an important building block for the DeFi industry, an industry touted to be the future of finance. That said, the growth of DeFi only translates as growth for WBTC and its utility.
Broker
Benefits
Min Deposit
Score
Visit Broker